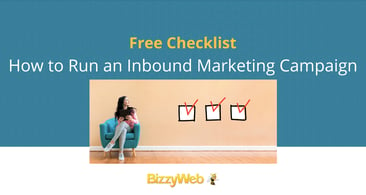 Inbound marketing aims to capture people while they're doing their research and gently guide them toward becoming your customer. It focuses on attracting new visitors to your site with valuable content that speaks to their needs, converting those visitors into leads by offering them specific content in exchange for an email address. Just like this landing page you are on now.

Getting Started With Inbound Marketing
Identify your campaign audience. Understand your buyer persona before launching into a campaign so you can target them correctly. Set your goals and benchmarks so you have tangible results at the end of your campaign. Create your offer and landing pages to have a clear value proposition and call to action.
---

Build Your Inbound Campaign
Plan and build your automation and follow up campaign to nurture leads once they convert from your landing page. Write a blog post, share your campaign to social media, consider a PPC campaign, and don't forget to SEO your campaign as well as your landing pages so organic traffic can find your campaigns long after you've stopped promoting them.
---

Analyze And Report Your Results
Make sure to implement tracking on your campaign landing pages (and emails if applicable) to ensure accurate campaign data and to learn what sources your traffic (and conversions) are coming from: Google, organic search, social media, etc. Use campaign analytics to compare against the goals you set for the campaign in the beginning.