How to Create Views in Google Analytics 4
Please Note: The following blog was written November 2022. As a developing tool, GA4 is constantly evolving. As such, parts of the information below may no longer be accurate if you're viewing this blog at a later date.
Custom views and filtering are a core functionality of Universal Analytics (UA). They allow you to create customized segments of your data to analyze. You can also define what you don't want to see - like internal traffic or spam traffic. With the switch to Google Analytics 4, a great first step is to start setting up the same views you had in your UA view.
Before I get into the meat of this blog post, I need to rip off a band-aid first:
There are no longer views in Google Analytics 4
If you've spent any time playing around with GA4, you probably already know that views are no longer technically available, at least not the way they used to work in UA. GA4 did away with views because the fundamentals of Google Analytics shifted to prioritize mobile and focus on events.
If you're looking to create a custom view like you would in UA - that's no longer an option. However, that doesn't mean that you can't still find details on data and traffic in GA4. You just have to do it a little differently.
There are two ways to create something like a view in Google Analytics 4 - using data filters or Explorations.
Data filters parse out internal or developer traffic similarly to how you would work with views in UA. Explorations create reporting that filters out other traffic so you can focus on specific traffic, such as creating a custom view in UA to look at mobile-only traffic.
Skip to a section:
How to Create "Views" in Google Analytics 4
Method 1: Data Filters
Use this for: Filtering out internal traffic or developer traffic
One of the key ways views in UA are currently used is to filter out your own employees and developers so that you're not counting their traffic while looking at overall data. Because of how important this is, it's still an option in GA4 in the form of data filters. Currently, only two types of data filters are available: internal traffic and developer traffic.
How to Exclude Internal Traffic Using Data Filters
By default, GA4 includes a custom event parameter of traffic_type with a value of internal, but you have to tell Analytics which IPs are your internal traffic.
How to Define Internal Traffic
Navigate to

Admin > Data Streams

Select your desired data stream (you likely only have one unless you have subsites)
Under Google Tag, select Configure Tag Settings
Under Settings, click on Show All and then Define Internal Traffic
Click Create and then fill out relevant information: your Rule Name should be something like "internal traffic" or "Company Name Employees." Leave the traffic_type value as "internal." And then begin typing in specific IP addresses of internal traffic you want to filter out.
Here's a video showing you how to define internal traffic:
How to Exclude Internal Traffic Using Data Filters
Click

Admin > Data Settings > Data Filters
Click

Create Filter
Select the filter type Internal Traffic
Give your filter a name
Select a filter operation Exclude
Leave the event parameter name as traffic_type and the parameter value as internal
Select the Active state for the filter
Click Create in the upper right corner
Here's a video showing you how to exclude internal traffic using data filters:
How to Exclude Developer Traffic Using Data Filters
By default, developer traffic originates on development devices and is identified with the event parameter debug_mode=1 or debug_event=1. This means you don't need to define your developer traffic like you need to with internal traffic and can instead cut straight to creating a data filter.
Click

Admin > Data Settings > Data Filters
Click

Create Filter
Select the filter type Developer Traffic
Give your filter a name
Select a filter operation Exclude
Select the Active state for the filter
Click Create in the upper right corner
Here's a video showing you how:
Method 2: Explorations
Use this for: Creating something like custom views in UA, to focus in on specific audience segments or areas of your site, OR to exclude other traffic not offered in data filters
If you currently use custom views and/or filters in UA to segment your data, then you'll want to create Explorations in GA4 to capture that same data. Explorations in GA4 are sort of like the superpowered child of Filters and Reporting in UA - they give you advanced techniques to filter, configure, and sort data.
How to Create an Exploration
Creating an exploration is a simple three-step process:
Navigate to Explore
Select either blank or choose from the existing templates
Define the data you want to see
Now, it's steps two and three where it's a bit more complicated. It is truly open to whatever it is you want to look at, data-wise. The key is to know what you want to report on and the options you have in the editor:
Variables. Provides the dimensions, metrics, and segments available for use in this exploration.
Tab Settings. Specifies the exploration technique and configures the currently displayed visualization. To add dimensions and metrics, or apply segments, click the appropriate target area. You can also drag and drop dimensions, metrics, and segments from variables into Tab Settings.
Tabs. Tabs display your visualizations. An exploration can contain up to 10 visualizations. To add a new tab, click

.
Segments. Segments are subsets of users. To apply a segment, double-click it, or drag and drop it from variables into Tab Settings. To create a new segment, click

.
Dimensions. Dimensions are the things you want to analyze. Add dimensions to the

Breakdown

area in Tab Settings.
Breakdown, Values, and additional configuration options. These vary by technique and allow you to customize the exploration.
Filters. Focus on the data that's most important to you. You can filter on dimensions, metrics, or both.
Visualization. Displays your data according to the current Tab Settings. To interact with the data, right-click a data point in the visualization.
Select visualization. Changes the appearance of the currently selected technique. For example, you can display a free-form technique as a table, pie chart, or line graph. Not all techniques have multiple visualizations.
Metrics. Metrics provide the numbers in your exploration. Add metrics to the

Values

area in Tab Settings.
PRO TIP: There is no option to "save" or "publish" an Exploration. Instead, it saves automatically as you create the Exploration.
The best way to get familiar with Explorations is to play around directly with the tool. If you don't want to mess around in your own account, you can use the free Google Demo account to create Explorations and get a feel for how they work.
For example, here is a very basic Exploration looking at first visits (on web), first opens (on app), and entrances (both) per user for Minneapolis traffic only:
Sidenote: Bot and Spam Exclusion in GA4
So far I've covered creating a "view" to remove internal and developer traffic, but the other common use of views and filters in UA is to try and remove spam and bot traffic. For example, if you notice a lot of traffic from a suspicious URL or if you need to filter out specific countries, right now you create that as a view and/or filter in UA.
That is no longer an option in GA4. As of now, there are two things to know:
Google does exclude known bot-traffic, which should remove some spammy URL referral traffic from your data.
If you do need to set up an exclusion, you need to do that using an Exploration. Unlike a view or filter in UA, this will not pop up as an option when you're selecting a Google Analytics property to view, but instead you will need to log into the property and navigate to Explore and find the Exploration you've created to remove that traffic.
We'll keep you posted as soon as updates come from Google, but as of now the only strategy to replicate this action from Universal Analytics is to rely on known data and create Explorations.
Get Ready for the GA4 Shift with BizzyWeb SEO Services
GA4 is completely free to use and set up. However, it will only start pulling data from the date it's created, and only uses default data unless you customize your settings. If you want historic data pulling through as well as custom events and data streams to truly reflect the metrics that matter to you, you need an expert.
BizzyWeb is a full-service Digital Marketing, Inbound Marketing and Growth-Driven Web Design agency, based in Minneapolis. We offer SEO services as part of our Digital Marketing and Inbound Marketing programs for supercharging growth.
Our team members are Google-certified, and we regularly speak on behalf of Google at events across the country.
* * *
Improve Your On-Page SEO with the On-Page SEO Checklist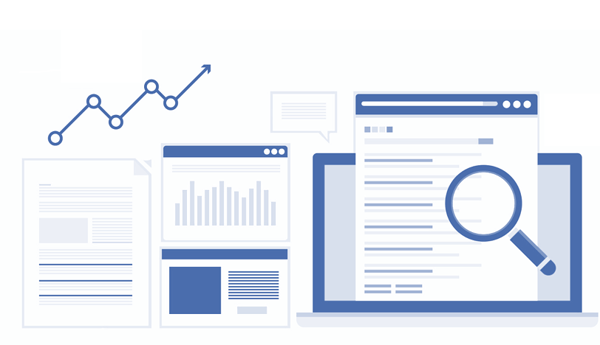 Download our SEO checklist of important on-page elements you can optimize for on-page SEO and content optimization.
This download will give you concrete steps to take on every page to optimize it for search engines.
---
BizzyWeb is a Minneapolis-based digital marketing and web design agency that helps companies get the high-quality leads they need to grow and thrive. Our tactics include inbound marketing, SEO, advertising, web design, content creation and sales automation. We are an accredited HubSpot Platinum Partner and we offer full-service HubSpot onboarding, enablement and strategy for new and current users.