10 Things Every Website Needs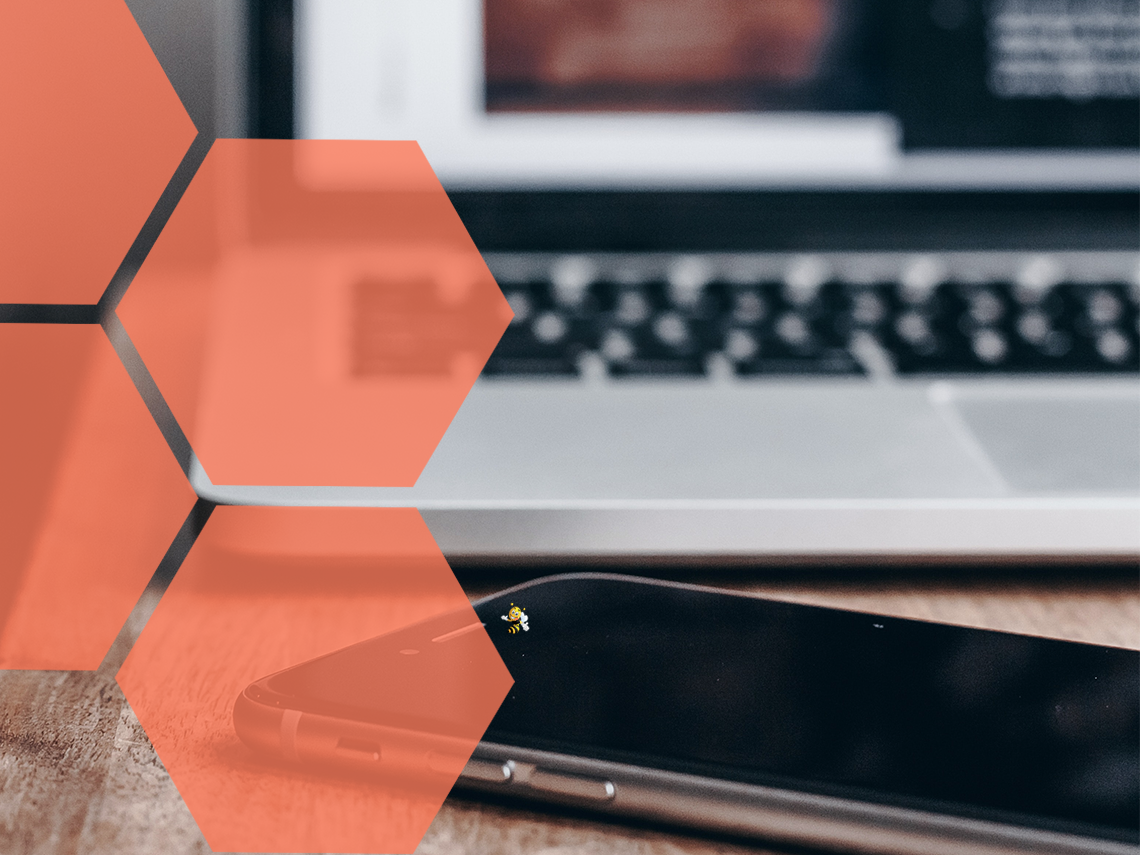 Not every website is the same, but every good website has a few things in common. No matter what your business or what your website looks like, every website needs these 10 things in order to be successful.
1. Consistent Structure
There are a few places where you can let your originality shine through, but your site's navigation isn't one of them. Every site should have a clear menu near the top of the page with simple, straightforward labels.
The easier and quicker it is for your visitor to understand what pages are on your site, the more likely they are to stick around. Stick with labels like "Services" or "What We Do" so visitors can find their way.
You also want to follow user experience standards and consistency - for example, most websites have their contact page/phone/email furthest right in their navigation and their logo in the furthest left. Straying away from these standards breeds confusion and frustration.
2. Clear Branding and Color Palette
Having a brand strategy is important to ensure visual cohesion of your website. This includes your logo, font choices, colors and imagery. To avoid an overwhelming look, you want to choose a color palette and stick to it as much as possible. If your website has too many colors, not only is it visually unappealing but it can make it inaccessible for users.
Most website visitors will scan your website instead of reading it carefully and look for certain standard visual cues, such as the same font color in every link, consistent header size, accent colors, etc.
3. Scannable Design
A vast majority of your users aren't going to take the time to read every piece of text on your website. Instead, they'll be scanning to look for the exact information they need. That's why you need to ensure that your site follows user experience best practices:
Easy-to-read text (font type, size and color)
Text broken up into sections with headings and line breaks
Enough whitespace - blank space between text, images and other design elements
A mix of images and text
Following these simple design elements makes for a clean design and a website that's usable.
4. Calls-to-Action
When building your site, it's important to consider your buyer's journey: what path does a lead take to become a customer? And what do you want them to do once they hit your website?
While you don't want your site to come off as "spammy," you still need to provide signposts for your visitors so they can follow paths you'd want them to take. The most effective way to create this flow is with calls-to-action (CTAs). These are generally links, buttons or forms that give your visitor a clear next step.
Each page should have a CTA that invites users to take the next logical step - for example, a service page might lead to a form to request a quote.
5. Optimized Content and Accessibility
Content is the true core of your website - it's all the text, images and videos that make up your site. It's important that your content is designed both for your audience and so search engines can understand it. This includes:
It's also important to ensure your website is accessible to all users, including those who rely on screen readers or other accessibility tools to access websites. This means following accessibility best practices. You can find the full list of accessibility recommendations in the Make WordPress Accessible Handbook.
6. Mobile and Voice Search Friendly
As more and more users access web pages on their mobile devices, it's critical to ensure that your website displays properly on mobile devices. Make sure your layout is responsive - that it shrinks and resizes based on the user's device.
All modern website themes should be responsive by default, but if your site is more than 3 years old, it may not be.
Additionally, many mobile users rely on voice search instead of traditional search to find what they're looking for online. Check out our full guide for voice optimization: How Do I Optimize My Website for Voice Search?
7. Places to Collection Information
Your site shouldn't just be a brochure for your business - it should also be interactive. Make sure to include relevant places for people to reach out to you, so you have their consent to contact them. Some examples include:
Contact us forms
Request for quote form
Webinar or event sign-ups
Options to join your newsletter/email list
Links to your social media profiles, so they can follow you


8. A Blog/News Section
One of the primary ways you can improve your ranking in search engines is by continuously updating your website. However for most business owners, it isn't realistic to update your actual web pages every single month.
Instead, having a blog or news section on your site is the perfect way to continuously update your site. This is where you can provide interesting, relevant and useful information to your audience.
9. A Strong Backend
So far we've discussed most of the front end elements of your site - what's viewable to users coming to your site. The actual foundation your site is built on is just important. Choosing a good CMS (content management system) is just as important. This is how you'll actually update your website, and you don't want to be stuck with something clunky that requires a call to a developer every time you want to change text or add an image.
Both WordPress and HubSpot are easy to use, widely-accepted CMS platforms that we recommend. Building your website on either one of these platforms ensures a strong backend that you can easily access at any time.
10. A Reliable Web Host
A website host is what keeps your site online - so it pays (literally) to have one who is proactive, responsive and reliable. DDoS attacks, hacking attempts and viruses can all take out your website.
Choosing a reliable host will help keep your site online and up-to-date. They'll monitor your site for any malicious attacks, ensure it can handle multiple simultaneous users at once and update plugins for you.
Following these 10 guidelines is the first step toward creating a beautiful, functional website. From here, you can customize your website so that it suits your business' needs and helps you get the leads you want.
* * *
How is Your Website/Marketing Performing? [Free Quiz]
Our Digital Marketing Grader looks at all your current digital marketing efforts and gives you an individual grade on each element, as well as an overall grade on your digital marketing. This will help you identify where you need to spend more time building assets, if you're spending too much time on one area and what it looks like to have a well-rounded digital marketing strategy.
The quiz will look at:
Blogs – Do you blog? How often? How do you distribute your blog?
Google My Business – Do you have a profile? How effectively are you using it?
Social Media – What social media channels are you using? How often do you post? How is your engagement?
Email Marketing – Do you have a clean mailing list? Are you strategic in your email communications?
Search Engine Optimization – Are you following SEO best practices? Is your site as optimized as it can be?
Pay Per Click Advertising – Where are you spending your money? What results are you seeing?
Our grader will give you a solid baseline so you can strategically plan, execute and optimize all your digital marketing efforts.
---
BizzyWeb is a Minneapolis-based digital marketing and web design agency that helps companies get the high-quality leads they need to grow and thrive. Our tactics include inbound marketing, SEO, advertising, web design, content creation and sales automation. We are an accredited HubSpot Platinum Partner and we offer full-service HubSpot onboarding, enablement and strategy for new and current users.