10 Web Design Trends in 2020 You'll Want to Copy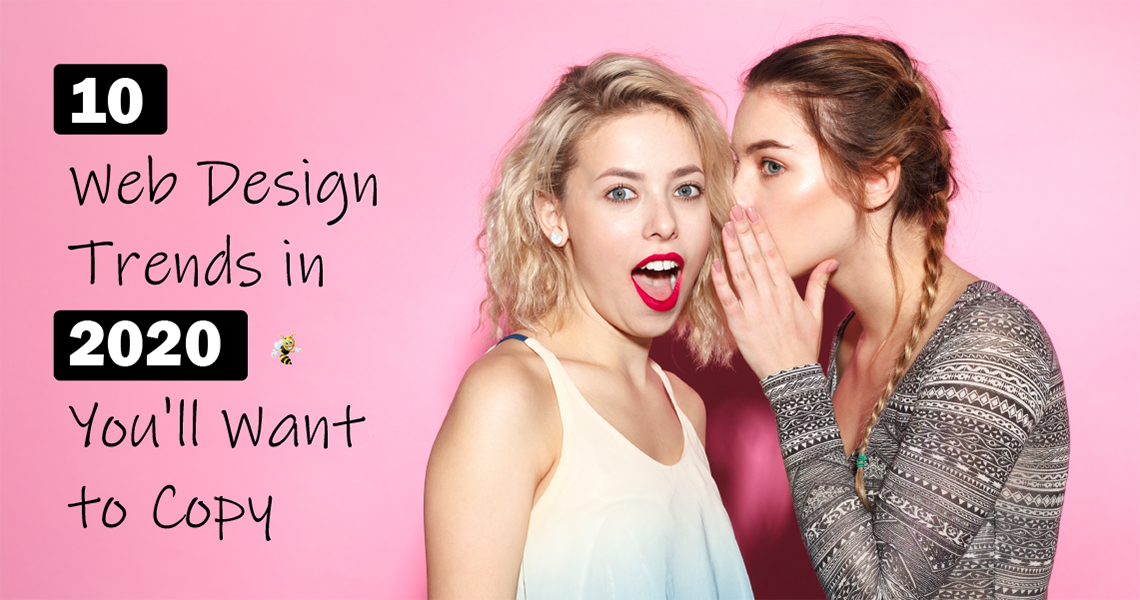 If one thing is constant, it's change. As the decade draws to a close, we look ahead to 2020 and what the landscape of the web will look like. This year's predictions are based on 2019 trends, recent technology as well as the demographic shift of buyers moving into this new decade.
So, what will the web look like in 2020? Well, we think you'll see...
Background Video
Video was hot in 2019, and will continue to be hot in 2020. Instead of static images and text, websites in 2019 caught the eye with background video. A well-placed video brings your website to life and keeps attention longer over just an image.
Check out Riley Crossing Child Care for an example of a background video in action.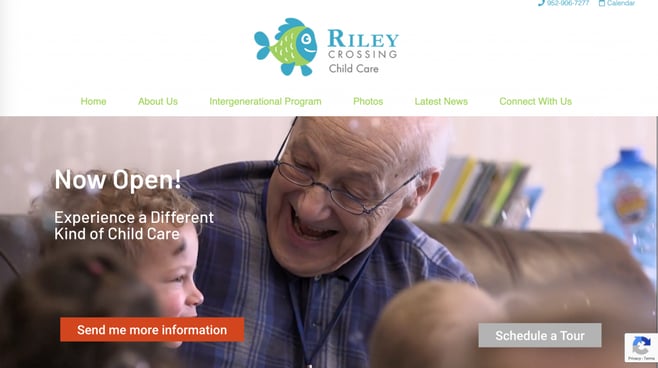 Hidden Navigation
Web design has trended away from shiny buttons and flashy spaces into a more minimalist look overall. Nothing is more minimalist than hidden navigation. Instead of the traditional menu bar, some websites opted for a hamburger menu instead.
Bold Colors and Simplicity
Flat design is officially back in style. To breathe life into a simple design, websites in 2020 will pair bold colors with a minimalist design. This means punchy design that's in-your-face without being aggressive.
Essentially Geared Wine Co. uses bold colors to show off their cans.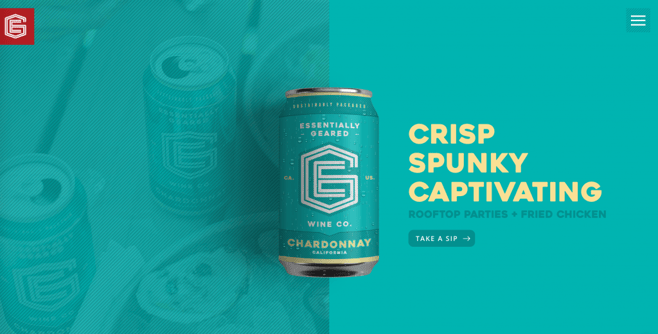 Machine Learning/Artificial Intelligence
No, the robots aren't taking over (yet). However, web developers have already begun using artificial intelligence (AI) and machine learning to make responsive, personalized web experiences. For example, serving up different content to different demographics or remembering settings for returning users.
Augmented Reality
Retail stores stepped up their augmented reality game in 2019, and this is sure to continue in 2020. Stores like Amazon, Ikea and Sephora offer shoppers the ability to test interior design and personal style using their cellphone cameras.
Chatbots
Chatbots are nothing new, but they will continue to evolve in 2020. Many companies are already using chatbots to answer common customer service questions. With advancing technology, these bots are less clunky and better able to answer complex questions.
Loud Typography
Minimalism and flat design may be on trend, but so is playing with font in bold ways. Loud and proud typography captures the eye just as much as video or animation does.
This example from AriZona is impossible to ignore.
Mobile-First Design
Responsive design continues to dominate web design, now that phones are a staple of most users' daily online activity. In 2020, we'll see more webpages designed for thumbs. This will be most obvious in how content is placed on a website. Check out this chart from Smashing Magazine showing "thumb mapping" - where mobile users naturally scroll.
Growth-Driven Design
A whopping 94% of visitors reported they closed out of a website or didn't trust it simply because of an outdated design. (Source) Growth-Driven Design (GDD) is a new approach to web design that stops this issue in its tracks.
In a Growth-Driven Design approach, websites are continuously updated every month, with substantive changes to keep your users engaged and moving through the buyer's journey. It's a three-step, ongoing process:
Strategy: Develop overall goals for the site to measure success.
Launch Pad: A functional, but slightly more minimal, site that's launched in 1-3 months.
Continuous Improvement: The site is continuously updated and modified, using feedback from the goals set in step 1.
This strategy halts stagnation because you are constantly updating your website to meet your goals. With the constantly-evolving nature of the internet, GDD will continue to grow in 2020.
It isn't possible to accurately predict the future, but if this last decade has been any indication, web browsing in 2020 will be more user-oriented than ever before. Minimalist design will compete with bright colors and text and micro animation will add flavor to simple tasks.
* * *
Get Better Results with Growth-Driven Web Design - Free eBook
Growth-Driven Web Design is not only easier on your team and wallet- continuous updates and improvements to your website will keep your customers coming back for more. This free eBook goes over Growth-Driven Web Design and what you need to know to get started.
Download Our FREE Growth-Driven Web Design eBook
Need a new digital marketing or web design plan? We are a Minneapolis SEO, digital marketing, social media marketing, web design and HubSpot inbound marketing agency. We're located just outside of Minneapolis. Stop on by and get started - and while you're here, pick up a free honey stick (yes, we love our bee-related theme).