12 Must-Follow SEO Tips for Your Digital Marketing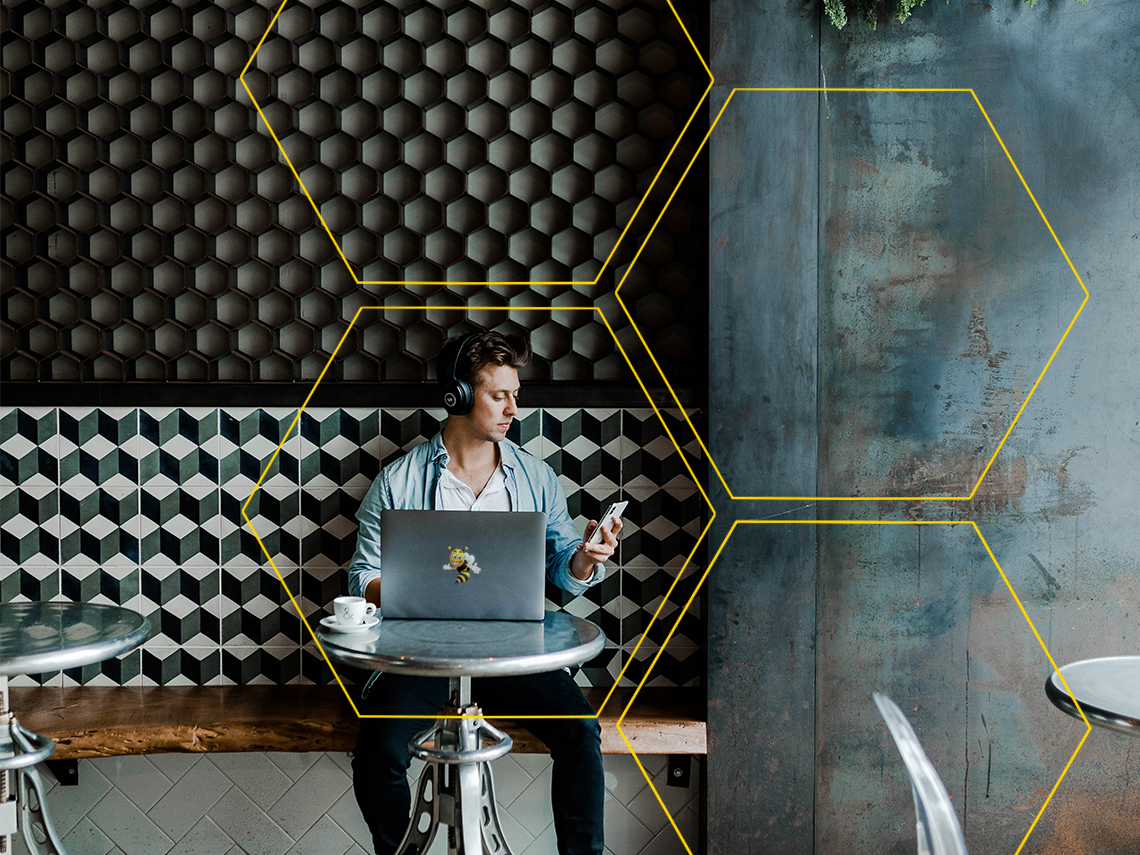 SEO is a complex, extensive and tricky process. Experts constantly have to stay on top of the latest research to successfully rank online.
As of 2021, there are a few core rules to follow for SEO to give your website the best chance at ranking online. Give these 12 tips a try and give your website a boost in traffic.
1. Understand Search Intent
Understanding why people search for a topic online is just as important as knowing what they search for. There are five primary types of search intent:
Informational intent are searches based on gathering information, both basic and complex. It could be information on the weather, how to grow vegetables, or SEO tips (like this page!). In this type of search, people have a specific question or want to know more about a certain topic.
Navigational intent are searches to get to a certain website. For example, searching "Facebook" into Google, to try and get to Facebook. Generally speaking, you will rank high for your business' name by default.
Transactional intent are searches based on retail or eCommerce. These are searches with the intent to buy a specific product, like "high waisted jeans" or "cheap sunglasses."
Commercial intent are searches for future purchases. People may know they need a larger item in the future and want to do research online before making a purchasing decision. This could be a washing machine, a business service, etc. Think of this category as a combination of informational and transactional intent.
Keyword intent are searches that use specific words that clue you into their intent. Things like "buy, deal, discount" let you know that they want to purchase. Things like "how to, best way to" let you know they want information. This type of intent usually overlaps with one of the other four intents.
2. Check the Actual SERP, Don't Just Rely on Tools
Most digital marketers use tools like Google Analytics, HubSpot or Semrush to monitor their SEO strategy. This is absolutely something you should continue to do, but it's also important to check the actual search engine results page (SERP) for important keywords as well.
Tools are imperfect and may not always accurately reflect real-time rankings. They also may be focused on a national search level, when you might want to test and see what the SERP looks like on a local level.
3. Optimize for Featured Snippets
Featured snippets answer a search query within Google. They are typically very short and to the point. Here's an example of the featured snippet for the search term "what is a SERP feature?"

People are much more likely to engage with a featured snippet than simple text results. They also are the results that are used in voice search.
Generally speaking, in order to optimize for a featured snippet your content needs to do a few things:
Be optimized for SEO already and ranking on the first page of Google search results
Be a direct answer to a specific question
Answer the question in a few sentences early on in the content
Use schema markup


4. Target a Variety of Keywords
When choosing what keywords you'll be targeting in your SEO, make sure you're choosing a variety of short tail and long tail keywords. Short tail keywords are only one or two words, while long tail keywords are longer phrases.
Example:
Short Tail Keyword: SEO
Long Tail Keyword: What is On-Page SEO?
Choosing a mixture of both to track will give you a more rounded strategy.
5. Focus on Value, Not Keywords
Google's ultimate goal is to match users with the best possible content for their search query. Every update of the algorithm aims to better execute this goal.
For that reason, when creating content your primary goal should also be to provide value. While choosing the right keywords is important to ensure your content is well-organized for SEO, stuffing as many keywords as possible onto a page should never be your goal.
Instead, write content that's genuinely helpful and relevant to your audience.
6. Don't SEO Every Page
One of the most common mistakes business owners and marketers make when optimizing their website is trying to ensure every single page is optimized.
Some pages by design are not going to ever rank - and trying to stuff them with extra content can actually ruin the user experience.
The most common example is a contact us page - your audience is going to want to scroll through text just to find your address and phone number. Another example is a login page for a portal.
It's ok to ignore pages that aren't going to be relevant to rank online or hinder your user experience.
7. Blog Regularly
Blogging is absolutely critical for SEO. However, there's a misconception that posting as much content as possible is the best strategy.
It's much better to post less content that's higher quality and on a consistent schedule. Instead of posting 4 blogs in one month and then none for the next 3 months, it's better to post only one blog a month.
Consistency will help you rank in Google over sporadic content dumps. Take advantage of any time and energy you have when writing content to create more blog posts than you need at the moment so you can schedule them out consistently.
8. Revisit Old Content
As important as it is to add fresh content to your site, it's just as important to revisit your existing content. Take a look back at your old blogs, pages and events - what's still relevant? Does this content still provide value?
This is especially critical when you've been blogging for a few years. Removing content you no longer need can help improve your site's speed and performance.
Additionally, you should revisit existing content that:
Is currently driving a lot of traffic, but hasn't been updated in a few years
Has the potential to provide value, but isn't currently
Is highly relevant to your audience/keywords, but is limited
Create a plan to optimize this historical content. Doing so builds upon the existing SEO value and engagement to further increase traffic.
9. Create Pillar Pages
Pillar pages are pages that provide a high-level overview of a topic and link to other pages/blogs, called cluster pages. These pages are typically longer in length and allow your audience to dig into a subject in detail.
For most businesses, your pillar page subjects will be your main services. The pillar-cluster model is a comprehensive philosophy for content. This video from HubSpot breaks it down in even more detail:
10. Optimize Your Images
Content doesn't just end with written text - it extends to images as well. Google can't "see" images, instead it has to rely on scanning behind the scenes and also comparing the image to existing images it's already catalogued.
That's why it's important to use alt text on any images on your site. Alt text is a text description of what your image looks like.
You do not need to begin your alt tag with "an image of…" or "a picture of…" – search engines will provide that information to the end user.
Example:
Image: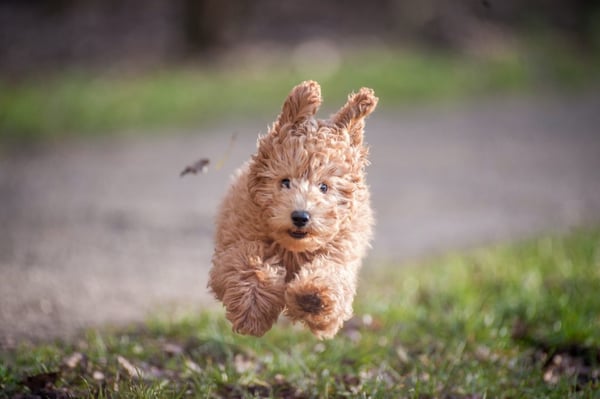 Alt text: "A brown puppy jumping"
This is also important for accessibility - some visitors on your site may not be able to load images or be relying on an aid like a screen reader to access your site.
Including alt text allows these users to still experience the full breadth of your content without being excluded.
11. Expect Ups and Downs
SEO is not a process where you can expect to receive a specific output. There are numerous factors that impact your rankings, including Google's constantly-updating algorithm and the SEO work of other websites competing for the same spots.
This means that your rankings are going to fluctuate, and that's perfectly normal.
You might find that one month you're ranking in the 34th position for a keyword and the very next month you're ranking in 36th...but the month after that you rank 24th.
SEO is not a mathematical equation with a guaranteed result. Instead of getting bogged down in the specific numbers, look at overall trends - have you seen more visitors this quarter compared to last quarter? Are your rankings fluctuating and not remaining stagnant? These are the metrics you should watch for.
12. Constantly Tweak Based on Data (But Have Patience)
Because SEO isn't an exact science, it's extremely important to rely on data from real users to adjust accordingly. You may find that a keyword you never expected to rank for is suddenly generating a lot of interest.
You may have expected users to scroll down to a certain point on your page, but instead they leave right away without clicking on anything. It's critical to look at real data to create a strategy.
That being said, organic SEO is also a long play. You may not see your rankings change for up to six months after you first began SEO work. And that's completely normal!
It's important to stick with an SEO strategy for at least a few months before making an assessment on its success or failure.
Final Thoughts
SEO is a constantly-evolving process. It's important to stay up-to-date on the latest changes and trends.
However, one tip will always be true: aim to provide the most relevant and useful content you can to your audience.
These 12 tips will help you create a comprehensive SEO plan to ensure that you're at an advantage for ranking online.
* * *
Improve Your On-Page SEO with the On-Page SEO Checklist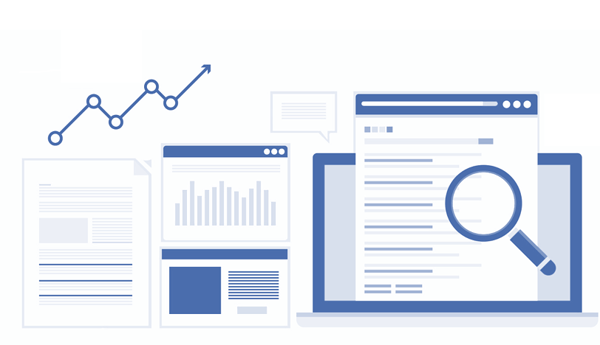 Download our SEO checklist of important on-page elements you can optimize for on-page SEO and content optimization.
This download will give you concrete steps to take on every page to optimize it for search engines.
---
Need a new digital marketing or web design plan? We are a Minneapolis SEO, digital marketing, social media marketing, web design and HubSpot inbound marketing agency. Stop on by and get started – and while you're here, pick up a free honey stick (yes, we love our bee-related theme).