Google My Business Changes May Impact Your Page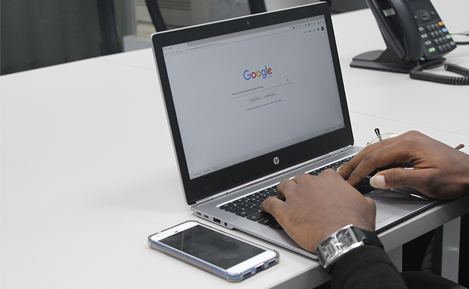 Early in September, Google began rolling out changes to Google My Business that may impact your page. They announced that they are removing distance-based service areas from all Google My Business profiles.
How Do I Know if This Impacts My Page?
You may have received an email from Google with the subject line of: "[Business name], review Changes to your Business Profile." If you have not received this email and you have a Google My Business page, you may see a similar message when you go to your Google My Business page. If you do not see this message, then these changes likely do not apply to your business.
This change only applies if you deliver goods and services to your customers at a location other than your physical building. A delivery service, for example, would be impacted by this change. However a dentist's office would not be – even if they have patients outside of the city where their office is located. Likewise, an insurance agent would not be impacted even if you do occasionally meet clients at their office or other locations – your primary business is conducted out of your office location.
What Does This Mean?
On your Google My Business profile, you have the option to select "I deliver goods and services to my customers at their location." Previously, you had the option to set your service area either by zip code or by radius – for example, a florist in Minneapolis had the option to set a radius of 20 miles within their physical store. However, this change has removed the option to set a radius. Instead, your location will be automatically converted to the closest named areas – like Minneapolis, MN. You can still set your service areas by zip code/city, but not by radius.
The purpose behind this change is part of Google's continued efforts to optimize their services for users. Previously, if you searched "florists near me" you could have seen results for businesses that were upwards of 20 miles away because they set their radius so wide. This change is designed to serve up businesses in location-based searches that are the most accurate and relevant to the user.
What Do I Need to Do?
If you received an email from Google, the simplest way to update your page is to follow the steps in the email.
You can also take the following steps:
Log into your Google My Business profile
Click on "info" from the left menu
Under "service areas" enter in the cities that your business delivers to/services.
If you are a current BizzyWeb Buzz Builders client, our team will update your page for you. If you have any questions, you can reach out to us for more information.
* * *
Let's Talk
Don't worry, we're not asking you to commit to anything. We just want to talk and see what we can do to help you Generate Buzz for your business. Click the link below, call 612-424-9990 or send us a message at hello@bizzyweb.com.
---
Need a new digital marketing or web design plan? We are a Minneapolis SEO, digital marketing, social media marketing, web design and HubSpot inbound marketing agency. We're located just outside of Minneapolis. Stop on by and get started - and while you're here, pick up a free honey stick (yes, we love our bee-related theme).