Google My Business Pages and COVID-19: What's Impacted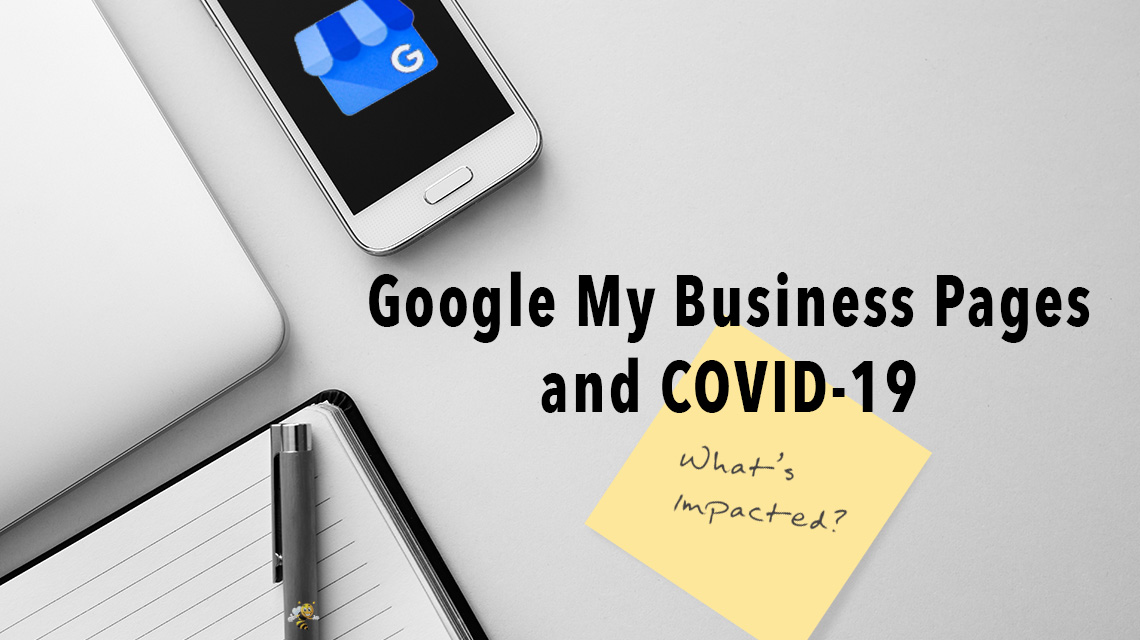 Most businesses have been impacted by the COVID-19 situation, and Google is no exception. While Google is still functional, they are restricting the number of employees in their offices at a time. This means that some Google My Business functions will be impacted.
These are the changes, straight from Google:
Business Information Edits

We will temporarily prioritize reviews for edits critical to health-related businesses. At this time, we will also prioritize reviews for open and closed states, special hours, temporary closures, business descriptions, and business attributes edits for other verified businesses. Merchants should expect delays for other edit types while we prioritize these critical edits with our limited team. Merchants may experience similar delays when contacting support about these pending edits.

Additionally, some Google My Business merchants may experience delays for all edit types. Should this happen, we encourage you to communicate timely updates to your customers via business attributes and posts during these delays.

Attention: Business posts were temporarily disabled for some businesses and have since resumed. We're working to reprocess previously rejected posts - please check within a few days to see whether your post is live, or create a new one. In addition, if you are creating a post about business updates related to COVID-19, you can now create a "COVID-19 update", which will be featured more prominently within your Business Profile.
Newly created listings, claims, and verifications

Our support team will manually review new listings, claims, and verifications for critical health-related businesses. While we prioritize these critical services, please expect a delay for publication of new listings, claims, and verifications for other types of businesses to Google Search and Maps.

Reviews, Q&A, and more

Review replies are now available. New user reviews, new user photos, new short names, and Q&A will gradually return by country and business category.
As this situation unfolds, Google's response will likely continue to change. It's important to know that the following is NOT impacted:
Google search rankings
Ability to use Google search
Ability to use Google My Business/Maps
Ability to use YouTube
You can access additional information on Google Support on the Google My Business Help page. If you have any questions about this update or your Google My Business page, please contact BizzyWeb directly.
* * *
Jump Start Your Business
Many companies are looking for new, creative ways to conduct business – taking their products or services online to facilitate sales, appointment setting and online ordering or quoting. Some have had to shift focus to lines of business that weren't a priority before. And how do you take it to market remotely?
BizzyWeb is offering a special Jump Start Strategy to get you on the road to success! This personalized strategy gives you a roadmap of actions to take to meet your business goals. Not sure how to transition online? Struggling to pivot during COVID-19? The Jump Start Strategy will give you ideas of where to go and how to ramp up your business.
Now is the time to look forward, not back, and figure out how to jump start a process that can help you grow.
That's what BizzyWeb's passion is – helping companies grow!
Need a new digital marketing or web design plan? We are a Minneapolis SEO, digital marketing, social media marketing, web design and HubSpot inbound marketing agency. Stop on by and get started – and while you're here, pick up a free honey stick (yes, we love our bee-related theme).