How to Build Eyeball-Worthy Emails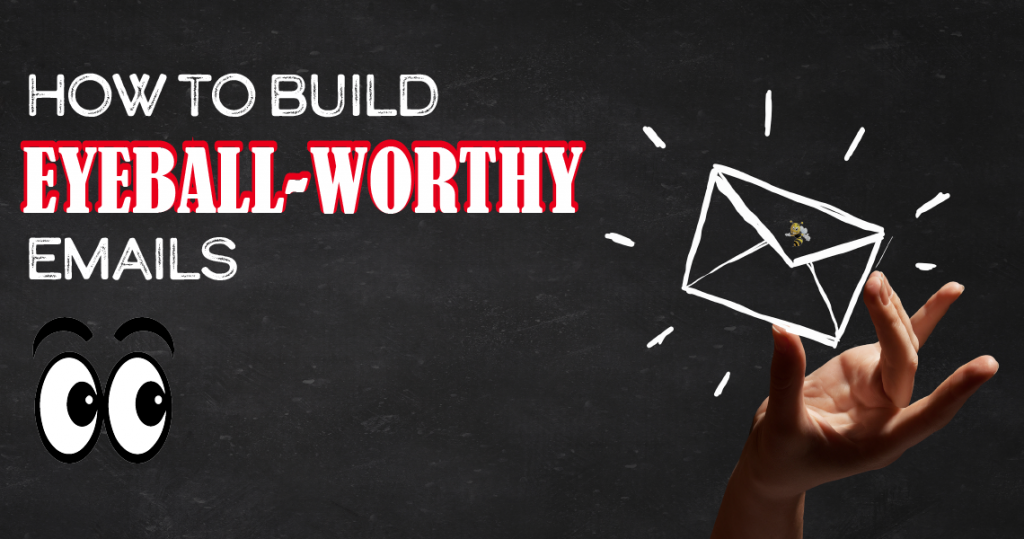 Nobody likes an ugly email. If I click into an email and see walls of text, no color, no images, no buttons and not even one shred of bolded text, it's booked itself a one-way ticket to the trash. Are your emails facing a similar fate? With the vast amount of emails we all receive daily, it's important to create eyeball-worthy emails that command attention. The brain processes visual information 60,000 times faster than text - your emails have to be visual to capture interest.
Make it Scannable
Most of your readers will not read your content from top to bottom. Instead, they'll quickly scan your email to glean high-level information. Your email needs to be as digestible as possible so they don't immediately click away. There are some ways you can play with the design of your email, but you should follow best practice guidelines from top to bottom. That includes:
Your Logo
Header
Body Text (with images)
Section dividers
Footer
CAN-SPAM/GDPR Compliance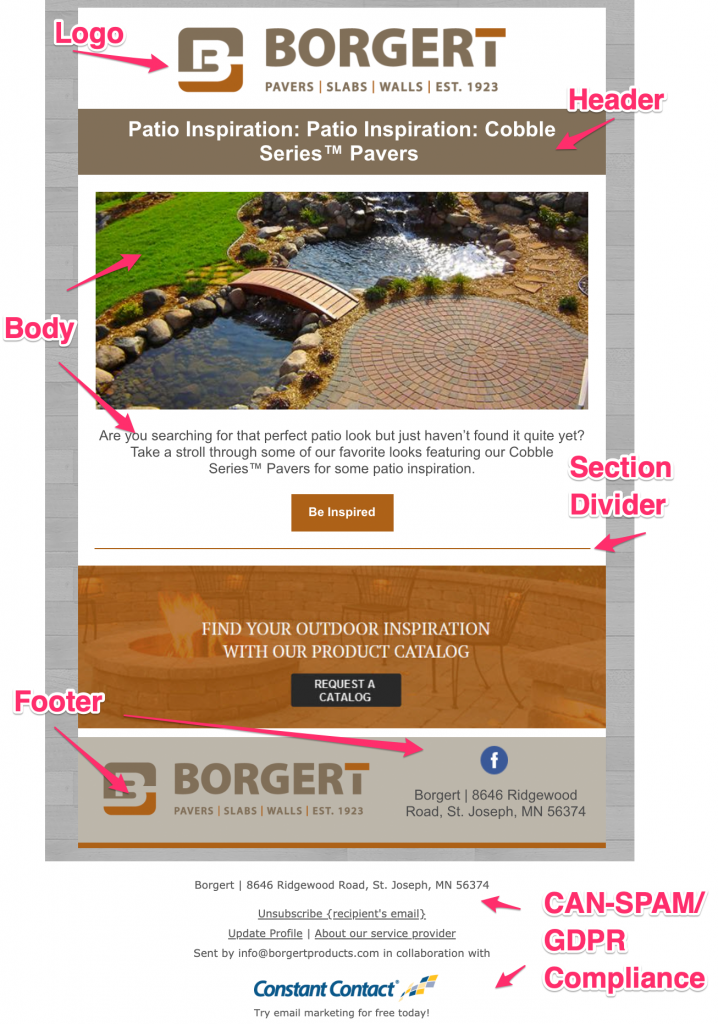 Create With Mobile in Mind
Emails are now opened more on mobile than desktop. Even if your industry still skews toward desktop viewers, it won't be long before a majority of your visitors make the switch to mobile. Following the guidelines for making your email scannable will help mobile users, but you also need to take extra steps to ensure that your emails will look just as good on mobile. Most email clients like HubSpot, Constant Contact or Mailchimp will let you preview your emails in a mobile window so you can make sure they look good before you press send. Generally speaking, you'll want to stick to one or two-row layouts for mobile optimization.
Use Images (But Carefully)
No one wants to read a massive wall of text. Images make your emails more visually appealing, but like anything too much of a good thing can cause problems. Try to stick to 3-7 images maximum in an email newsletter. Images pair well with your body content. Remember: most of your readers will be scanning your email, so the better your image can tell a story without having to read text, the better the user experience. Whenever you use images, it's vital to include alt text describing the image in case a viewer's email blocks images.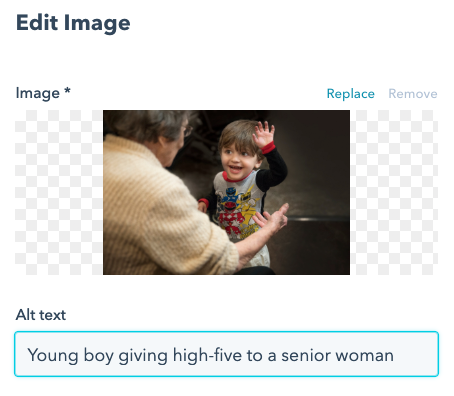 Utilize Color to Inspire Action
The look of your emails should compliment your website, but it doesn't have to be a one-to-one match. Choose the colors that match your brand while also conveying a mood - a summer sale might include yellows and pinks to capture that sunny feeling, while a security update might use blue for its calming nature. Stick to only a few colors for a clean look.
When choosing colors, designate one color to use for all your calls-to-action. This color should only be used on your buttons and/or links so they pop and attract attention.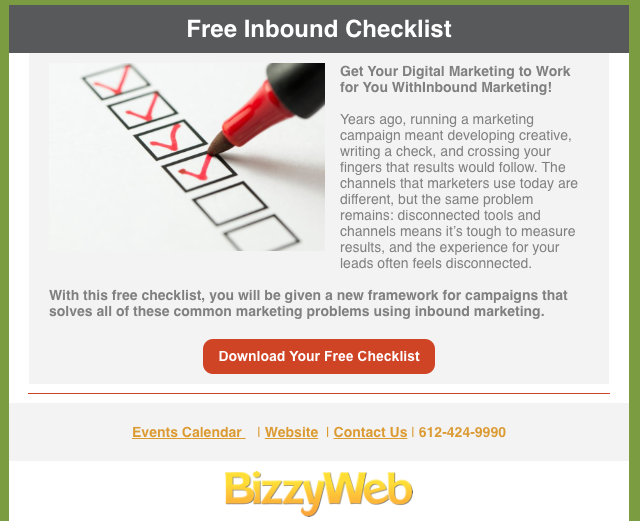 Follow these tips to create emails that are eyeball-worthy and stand out in the inbox. If you want to take some of the guesswork out of beautiful email design, HubSpot comes armed with dozens of pre-built templates you can customize for your business. Check out all of HubSpot's offerings and why we recommend it as your all-in-one marketing toolkit.
* * *
Free Guide: The Beginner's Guide to Inbound Marketing
In this download you'll find:
A step-by-step guide on how to create an inbound marketing strategy, including building buyer personas and setting SMART goals
Sample lead magnets to use in your inbound marketing campaigns
Step-by-step instructions to create a lead capture form
A checklist for creating an effective landing page
Instructions for building automated emails
Actionable tips for marketing your campaign to a new audience
Steps for optimizing your campaign for search engines


Download Our FREE Guide to Inbound Marketing
Need a new digital marketing or web design plan? We are a Minneapolis SEO, digital marketing, social media marketing, web design and HubSpot inbound marketing agency. Stop on by and get started – and while you're here, pick up a free honey stick (yes, we love our bee-related theme).