How to Do Keyword Research (And Why It Matters)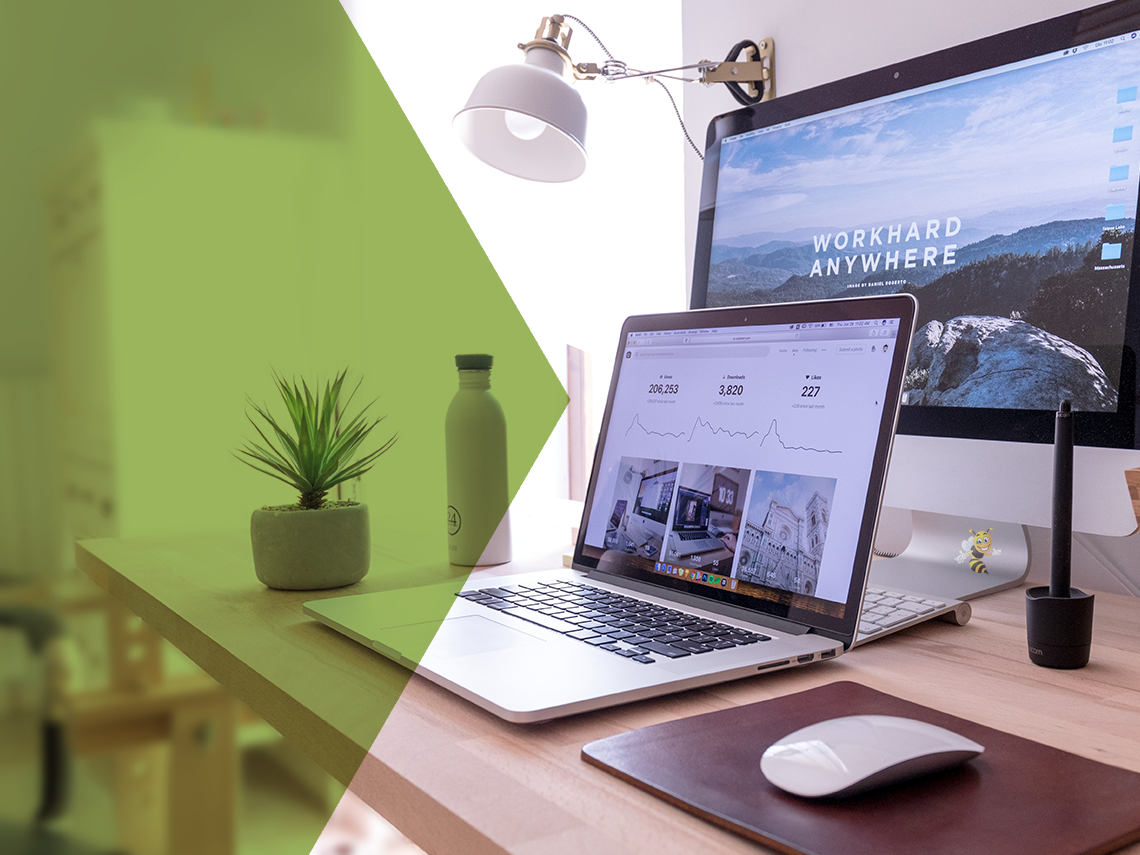 How do you find what you're looking for online?
Would you type into Google: "floral plants with petals for purchase" or "florists near me?"
Language is important. With our florist example, the "right" language is obvious, but more often than not it isn't that clear cut. The closer you are to a business, the harder it is to look at it from an outsider's perspective.
This is why it's so important to conduct keyword research.
What is a Keyword? And What is Keyword Research?
"Florists near me" is example of a keyword, something you would type into Google (or, increasingly, speak into your phone) to find what it is you're looking for.
There are two primary types of keywords: short tail and long tail keywords. Short tail keywords are only one or two words, while long tail keywords are longer phrases.
Example:
Short Tail Keyword: SEO
Long Tail Keyword: What is On-Page SEO?
As a business on the other side of the equation you have to tap into that consumer mindset to find the right keywords to use in Search Engine Optimization (SEO).
Simply put, SEO is a way of "speaking Google's language" to make sure that your website is best positioned to rank highly in those search results. It involves using keywords sprinkled in optimized content in order to improve your chances of ranking online for similar searches.
Keyword research is a mix of database research, anthropological study, statistics and psychology. It's matching what you know about your business with what people search for online.
How Do I Research Keywords?
Step 1: Start broad
You'll want to start off your keyword research by starting basic. Think about your business and the 5 - 10 generic keywords that describe your business. For example, for BizzyWeb that would be:
Digital Marketing
Web Design
Email Marketing
Social Media Marketing
SEO
These will be the high-level keywords you'll want to use. HubSpot marketing describes these keywords as a "bucket" that will house other, more specific keywords.
Step 2: Get specific
Once you have your high-level "bucket" words, it's time to start filling the bucket. Start with each category and think about what related keywords people may be searching.
Try to think of a mix of some longer keywords and shorter keywords.
For example, let's take "web design" and break that down into some more specific keywords:
User experience web design
Web design in Minneapolis
WordPress web design
How web design affects SEO
Is web design digital marketing
As a business on the other side of the equation you have to tap into a consumer mindset to find the right keywords to use in Search Engine Optimization (SEO).
If you're unsure what keywords to use, there are a few ways to find them:
1. Go to Google and type in "how/what/where/when/why" and then your "bucket word" to see what suggested search terms up – for example, typing in "how digital marketing" shows the following suggested terms which could all be long-tail keywords: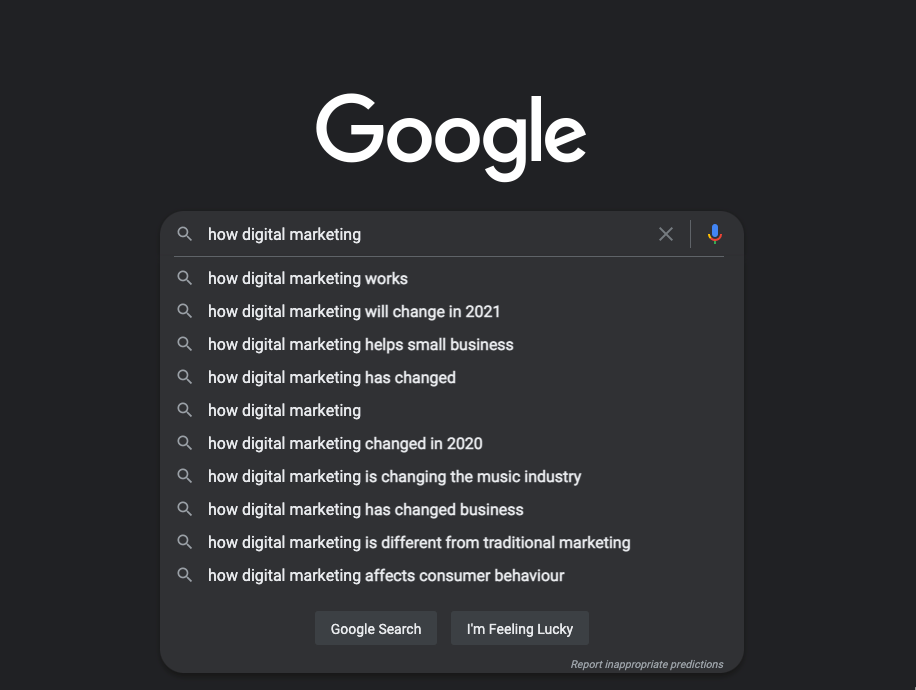 2. Use a tool like Google Trends or Answer the Public to find keywords that are related to your "bucket" words.
3. Interview your gold star clients – what did they search to find you? What do they search for in Google?
At this stage, it's ok to have more keywords than you'll end up targeting. Step 3 will help you zone in on your most valuable keywords.
Step 3: Use tools to narrow down your list
When you've gathered a sizable list of possible keywords, it's time to dig into Google's Keyword Planner. This tool will show you how much traffic each keyword receives each month, how much it will cost if you want to advertise using that keyword, as well as a rough idea how competitive the keyword is.
This can help you decide which short tail and long tail keywords you want to pursue for the best chance of increasing your rankings.
Additionally, it will show you what you're currently ranking for. You may be surprised to learn it's not what you thought.
You can also use tools like SEMrush and Keywords Everywhere to find suggested long tail keywords. However, it can be challenging to find the right keywords – you may find that the ones you want to go after have no search volume.
This is where an SEO expert can help you identify strategic keywords that strike a balance between being relevant and having a decent search volume.
* * *
Improve Your SEO with Growth-Driven Web Design – Free eBook
Growth-Driven Web Design is not only easier on your team and wallet- continuous updates and improvements to your website will keep your customers coming back for more. This free eBook goes over Growth-Driven Web Design and what you need to know to get started.
---
BizzyWeb is a Minneapolis-based digital marketing and web design agency that helps companies get the high-quality leads they need to grow and thrive. Our tactics include inbound marketing, SEO, advertising, web design, content creation and sales automation. We are an accredited HubSpot Platinum Partner and we offer full-service HubSpot onboarding, enablement and strategy for new and current users.