How to Get Leads from LinkedIn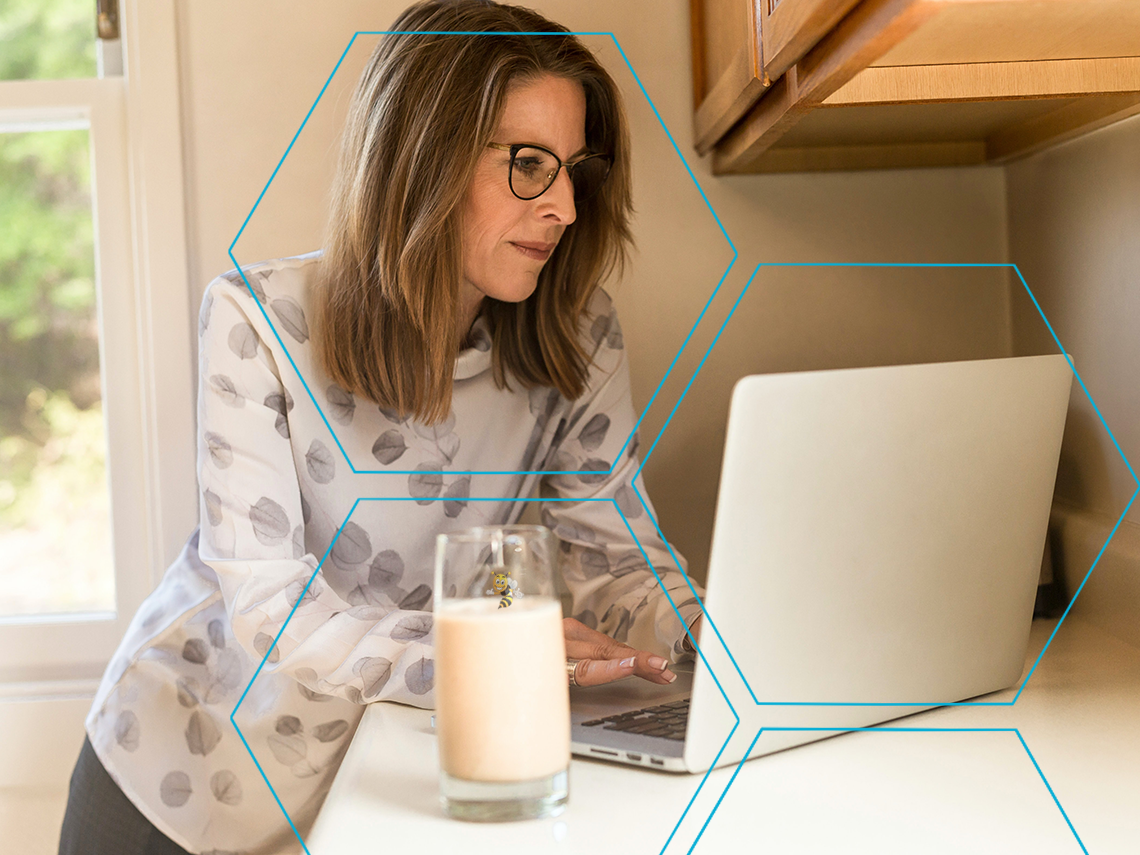 Most business have a LinkedIn page, but many businesses don't actually use LinkedIn. Simply having a page and waiting for leads to come find you won't yield desirable results.
Instead, you need to make sure your LinkedIn strategy is designed to help drive leads to you. There are a few things any business can do to increase their number of leads on LinkedIn, all without spending any money.
Optimize Your Bio
The first secret to attracting leads on LinkedIn is to lead with your best foot forward. Many people make the mistake of simply copy and pasting their resume into their LinkedIn bio, but this approach is flawed.
While LinkedIn is a professional network, it's also still a social media site. A dry, dull profile won't invite people to reach out to you.
Worse, it comes across like a lack of effort, that you couldn't even be bothered to fill out your profile.
To optimize your bio, follow these tips:
Know who you're writing for - For example, if you're using LinkedIn as a recruiting tool you'll want to mention that in your bio and also use your bio to explain why someone would want to come work under you. But let's say you want to use your LinkedIn to network instead: in that case, you might talk about what you love in your industry or share some tidbits you've learned in your bio.
Find LinkedIn bios you like - Start with some thought leaders in your industry, and branch out from there. If you find a bio you like, think about what is that drew you in.
Write in first person, not third person - As a quick refresher, first person is written from your perspective ("I work" and "my work") while third person is about you ("s/he works" "John Smith's work"). Instead of just copy-pasting your intro from your resume, start from scratch to create something new and authentic.
Be yourself - The beauty of LinkedIn is that your bio doesn't have to be 100% focused on your professional life like your resume does.
Write how you speak, then edit - Your bio should sound like you, not like a generic robot. When you're first writing your bio, don't worry about the language sounding professional. Focus on getting out your words, then go back and edit.
Make Sure Your Company Leaders Have a Strong LinkedIn Presence
Your leads are going to be doing their own research online, and that includes scoping out your company's leaders. If a lead goes to check out your executive(s) LinkedIn and it's bare bones (or not even set up), that doesn't reflect well on the company. Again, to a potential lead it shows a lack of effort that your company doesn't even care to do the bare minimum.
Ideally, you want your executive team to be using LinkedIn. However, this can be an uphill battle for execs that are busy and/or technologically-adverse. You might not be able to get full buy-in for a busy exec to post frequently on LinkedIn, but at minimum ensure that every executive has a full optimized bio.
If necessary, you can offer to have team members help edit their profile(s) to ensure the executives get it done. If you're facing a stubborn exec who doesn't see the value, remind them that it's all about first impressions and putting the best foot forward. Creating and updating a LinkedIn bio is completely free, so there isn't a loss to be had by not updating - only gains from taking the time to do so.
You can also fall back on some hard data to help grease the wheels:
Set Up a Strong Business Page
In addition to beefing up bios, it's also important for your company to have a well-rounded business page. Companies with a complete, active LinkedIn Page see 5x more page views.
How to set up your LinkedIn Business page:
Click the "Work" icon in the top right corner of the homepage
Click "Create a Company Page"
Select the Page type you'd like to create: Small business, Medium to large business, etc.
Enter your Page Identity or Institution details and Profile details information
Click "Create Page"
Make sure your business page is fully completed - this includes business name, location, description, industries and other vital info. You can always skip over areas that aren't applicable, but the best chance for success is by filling out as much as possible.
Whether or not you already have a business page or are creating it from scratch, making sure your business description has the best chance of getting leads. When you are putting together your description, you want to make sure you include key aspects such as:
Your company's mission: What does your company strive to accomplish?
Who you serve: Who is your main audience?
How you can help: How are you going to help your audience?
A call-to-action: This is a good chance to include an invitation to a webinar, a free download, or your email list.
Specialties: Add up to 20 specialties that describe the services that you are providing.
You can and should also us any keywords you have as part of your search engine optimization strategy in your LinkedIn page's description.
Post Content Your Audience Wants to See
One of the most common mistakes businesses make on LinkedIn is using it too much like a sales tool to talk up their own business. Instead of focusing on you, provide content that your audience wants to see - this makes them more likely to engage with your brand and reach out to you.
The specific content that will appeal to your audience varies by industry and your ideal customer, but some ideas include:
Relevant industry news
How-tos and other useful blogs
Video deep dives into a topic
Polls
Useful tips and tricks
Providing useful content drives more engagements and leads and sets you up as a thought leader in your industry.
Following these tips will help your LinkedIn drive more traffic to your door. While it does take some initial heavy lifting to make sure your LinkedIn is up to snuff, the end results are well worth the time spent.
* * *
LinkedIn Strategy Guide [Free Guide]
In this guide we will go through some simple yet effective strategies to help you get started with a new LinkedIn page or enhance your current page, from set up to small things that you can do to optimize your page to best fit your business.
LinkedIn Strategy Guide Covers:
✓ Reaching more contacts
✓ Creating engaging content
✓ General set up
✓ Creating a logo and cover photo
✓ Hashtagging
✓ Showcase pages
✓ Building trust with your audience
✓ Additional tips to mastering LinkedIn
---
BizzyWeb is a Minneapolis-based digital marketing and web design agency that helps companies get the high-quality leads they need to grow and thrive. Our tactics include inbound marketing, SEO, advertising, web design, content creation and sales automation. We are an accredited HubSpot Platinum Partner and we offer full-service HubSpot onboarding, enablement and strategy for new and current users.