How to Improve Your SEO with Inbound Marketing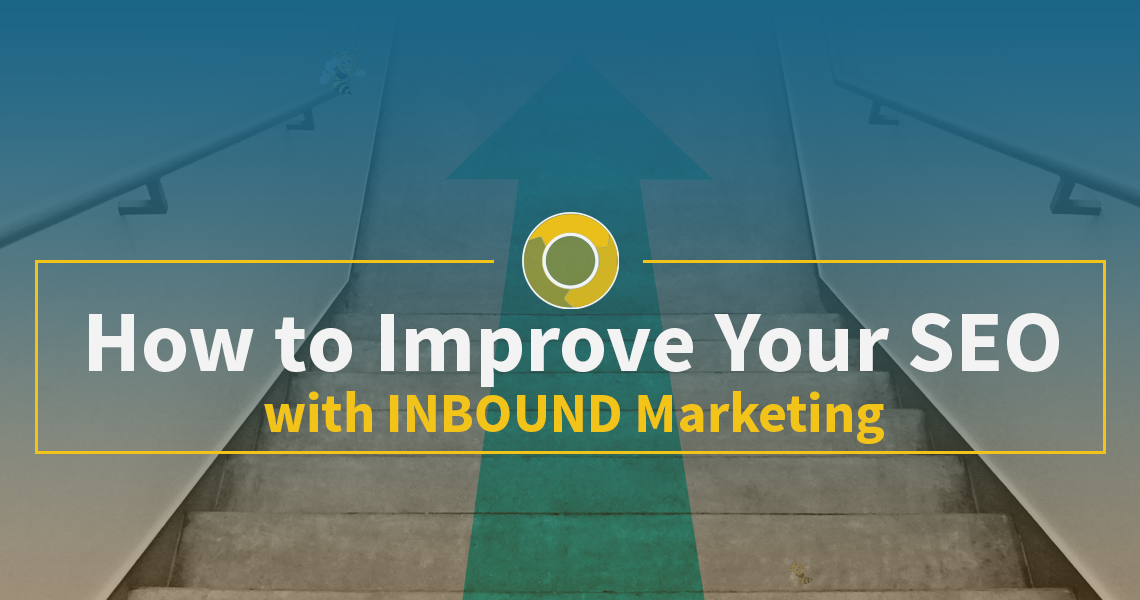 It's common to fall into the trap of thinking of your website and your marketing as two separate entities - but they're actually much more closely linked. Your marketing fuels your website, keeping it a flywheel perpetually in motion.
Likewise, inbound marketing strengthens your website at the same time that it finds you new leads. You can actually improve your search engine optimization (SEO) through inbound marketing, with no more work than any other SEO strategy.
What is Inbound Marketing?
Inbound marketing is customer-oriented and customer-driven. Simply put, inbound marketing starts with valuable content that your target audience wants, instead of just advertising your services. In a traditional marketing model, you would simply "spread the word" about your business through print or online ads. With inbound marketing, you instead focus on providing valuable information or items your customers can use. For example, you might start with an ebook, a quiz, a checklist or a blog that your ideal customer might find useful. You dangle that content offer to get nibbles in exchange for a form fill or phone call, and then follow-up with more direct advertising.
Bringing SEO to Inbound With Keywords
"Florists near me" is example of a keyword, something you would type into Google (or, increasingly, speak into your phone) to find what it is you're looking for. As a business on the other side of the equation you have to tap into that consumer mindset to find the right keywords to use both on your website and in your inbound marketing campaigns.
Start with Research
Keyword research is a mix of database research, anthropological study, statistics and psychology. It's matching what you know about your business with what people search for online. Keyword research is an involved but important process in your marketing strategy - check out our full guide to keyword research to get started.
Using Keywords with Inbound Marketing
What keywords you find when researching your SEO strategy should pave the way to your inbound marketing campaigns. For example, let's say you find out during your research that your keywords are:
Florists near me
Flower arrangement ideas
Wedding flowers
These keywords should be the topics for your inbound marketing campaigns. You could create content pieces for each of these keywords:
The A-Z Guide to Flowers in Minneapolis
2o Best Flower Arrangement Ideas for 2019
Wedding Flower Inspirations
Using the same keywords on both your website and inbound marketing will not only boost your SEO, but also make it easier to stick to your goals and measure performance. Inbound Marketing and SEO are a match made in heaven.
* * *
Free Guide: The Beginner's Guide to Inbound Marketing
All you have to do is follow the guide! Download the The Beginner's Guide to Inbound Marketing to get started!
In this download you'll find:
A step-by-step guide on how to create an inbound marketing strategy, including building buyer personas and setting SMART goals
Sample lead magnets to use in your inbound marketing campaigns
Step-by-step instructions to create a lead capture form
A checklist for creating an effective landing page
Instructions for building automated emails
Actionable tips for marketing your campaign to a new audience
Steps for optimizing your campaign for search engines
Download Our FREE Guide to Inbound Marketing
Need a new digital marketing or web design plan? We are a Minneapolis SEO, digital marketing, social media marketing, web design and HubSpot inbound marketing agency. Stop on by and get started – and while you're here, pick up a free honey stick (yes, we love our bee-related theme).