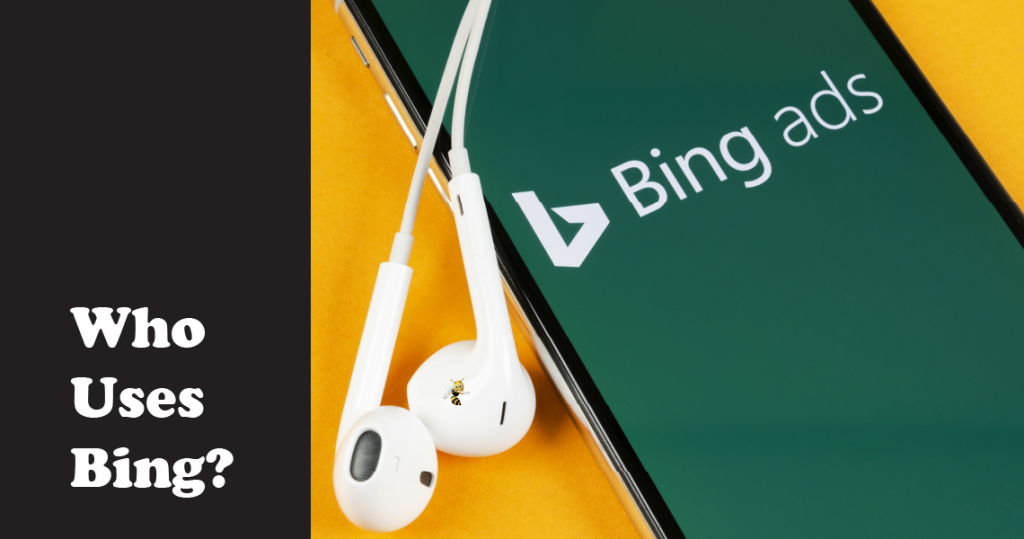 Since Bing launched in 2009, it's struggled to stand on its own and step out of the shadow of Google's massive web presence. While Google is still the most popular website globally, Bing is only the 25th most viewed site. Ouch. When Bing isn't forgotten, it's usually the butt of a joke.
So...who is using Bing? Despite Google dominating search, Bing is still the closest competitor - 11.87% of desktop searches in the United States in 2019 were done on Bing. Bing currently generates a monthly search volume of around 12 billion search requests. Dismissing Bing outright isn't the right move - people are using Bing. Who is using it, and how? Well, you might be surprised to find that you use Bing without even realizing it, because Bing is integrated into...
Windows Devices
Since Microsoft owns Bing, it stands to reason they'd use their influence to push Bing as an alternative on all their devices. This year, Microsoft is expected to hit 1 billion Windows 10 devices. On all of these devices, Bing is typically set as the default search engine until a user takes an action. Additionally, the search bar in the corner of Windows 10 on a desktop is powered by Bing and the search on phones using Windows 10 is powered by, you guessed it, Bing.
Microsoft Products
Windows 10 isn't the only Microsoft product integrated with Bing. Even Apple users may inadvertently find themselves using Bing if their computer runs a Microsoft program.
Depending on your computers' age, it came with Edge or Internet Explorer by default - but either way, those web browsers come with Bing as the default. There's also Microsoft Office and Skype that integrate with Bing. And of course, there's Xbox too.
Cortana and Alexa Voice Search
It's unsurprising that Microsoft's Cortana would use Microsoft's search engine, but it might surprise you to learn that Alexa uses Bing, too. 100 million homes currently use Alexa. That's a lot of voice searches you can't ignore.
Other Search Engines
This may also come as a surprise, but Bing partners with smaller search engines to power their results and ads. This includes big names like Yahoo!, AOL, DuckDuckGo, MSN, Search.com and others. So even when you're not using Google or Bing, you may still be using Bing.
How Do I Optimize for Bing?
Now that you know how much further Bing's influence spreads, it's time to start working it into your strategy. The good news is that search engine optimization is largely the same across both Google and Bing. However, there are two extra steps to take to get your business found on Bing.
1. Claim Your Business
Just like their competitor, Google My Business, Bing asks businesses to register online. All you have to do is visit Bing Places and create or claim your business listing.
2. Index Your Website
If you want your website to rank on Bing, it's helpful to submit it. Again, this process is similar to Google. You'll need to visit Bing's Webmaster Tools and create an account. From there, you'll be able to submit your website. This helps Bing decipher your website more easily for indexing and also provides you with more analytics.
3. Follow SEO Best Practices
Continue to follow SEO best practices to help your website rank online. This includes carefully choosing your title, using the right keywords and clearly organizing your content. Not sure where to get started with SEO? Check out our On-Page SEO Checklist.
While Bing isn't the powerhouse Google is, it still powers a lot of online searches. It just may be worth it to optimize your content with Bing in mind, too.
* * *
Is Your Website Search Engine Optimized?
It's not enough to set and forget your website – if you're not constantly updating your website for evolving SEO (search engine optimization) trends, then your leads will taper off.
Our free Buzz Report scans your website for on-page SEO, site speed and other key SEO factors to deliver a score from 1-100. You'll know how search engines see your website and get a detailed breakdown of every element that needs to be improved.
Need a new digital marketing or web design plan? We are a Minneapolis SEO, digital marketing, social media marketing, web design and HubSpot inbound marketing agency. Stop on by and get started – and while you're here, pick up a free honey stick (yes, we love our bee-related theme).