Why Manufacturers Need a Responsive Website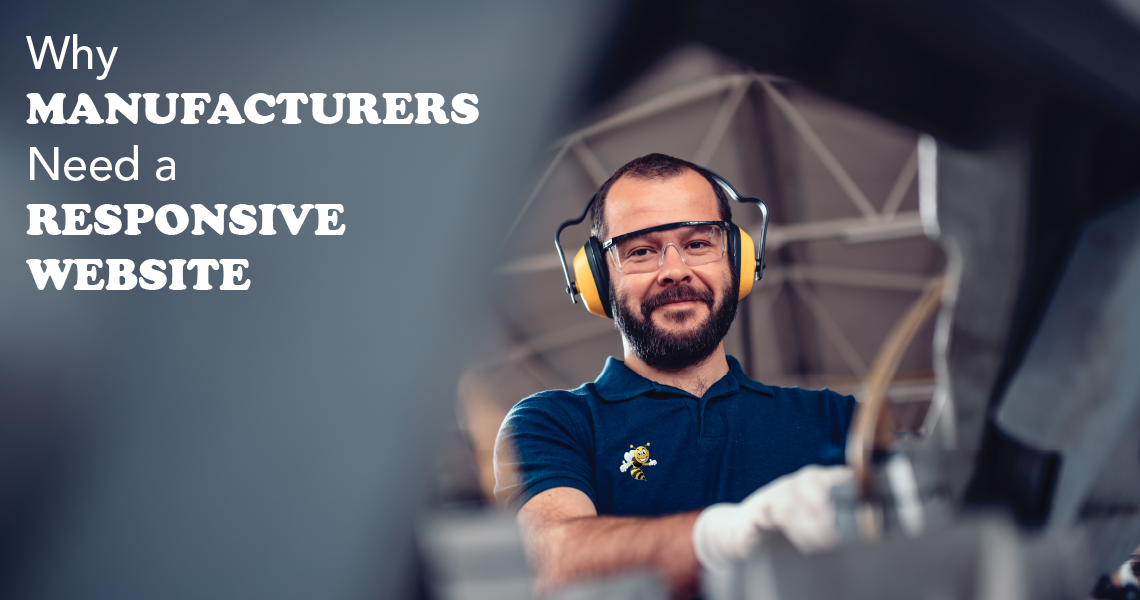 In manufacturing, precision and attention to detail are must-haves. The same is true with your website. What first impression does your website give? Is it modern and responsive, or outdated and clunky?
If you have considered a website redesign but haven't quite made the commitment, this is why a responsive website is important in your relationship with customers and future growth.
What is a Responsive Website?
A responsive website renders content on different devices seamlessly. It displays your content on different screen sizes, in effect shrinking and enlarging content in proportion to the users need. In other words, the site design makes sure your content looks good on whatever device your customer is using. This is different from a non-responsive site, where users have to pinch and zoom on a phone or tablet to see the whole website effectively.
Customers expect a website experience that is dynamic, modern, and responsive. A well planned, modern site increases customer retention and satisfaction. Users often simply turn away from a site with low responsiveness or poor browser performance. Additionally, Google will not display non-responsive websites in their mobile search results. If you're not sure if your website is responsive or not, you can run a free test using our SEO Audit tool.
Benefits of a Responsive site
The biggest benefit of a responsive site is a positive user experience. It creates a positive first impression before they have the opportunity to interact with your product if they can find what they need easily. Improving your site design should include elements to maximize browser efficiency and speed, as well as a responsive website design, so you don't lose potential sales. A slow loading page or dated design elements can leave an inaccurate impression of your work and attention to detail.
Because most searches begin on mobile devices, users expect a mobile friendly site. Additionally, Google will not display non-responsive websites in their mobile search results, meaning if your site is not responsive it may not show up at all for your users. A modern site design must include optimization for mobile-first ranking.
The benefits of a responsive website go beyond meeting customer expectations - it's also about building trust with your potential customers. Their experiences on your website form their impression of your business behaviors. If you excite your customers with your optimized site design, you will have the opportunity to build on that relationship further. Your website should reflect the way you do business - it shouldn't be an afterthought.
* * *
Is Your Website Responsive?
A modern website design needs to be able to adapt to match its users' needs, regardless of the type of device they use to find you - computer, tablet or phone; at the office or on the go. Our websites are responsive across all devices and optimized for speed.
Learn More About Our Web Design Services
Need a new digital marketing or web design plan? We are a Minneapolis SEO, digital marketing, social media marketing, web design and HubSpot inbound marketing agency. Stop on by and get started – and while you're here, pick up a free honey stick (yes, we love our bee-related theme).