Not a writer? Use these 10 blog topics to fake it till you make it.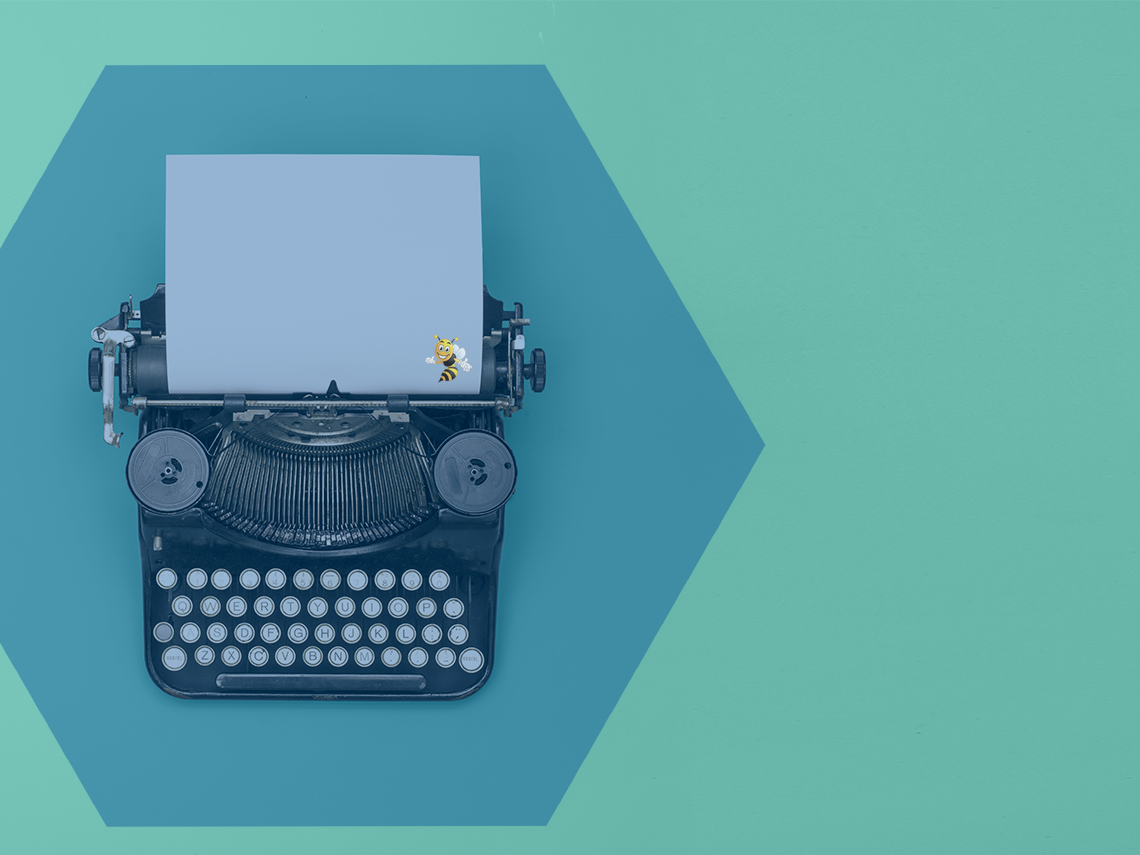 You probably already know you need to blog to rank on Google. But what do you actually write about?
You don't have to be a writer to get started. Use these blog topics as templates to fake it till you make it.
10 Blog Topics to Use
1. The numbered list
The numbered list is a classic...and hey - it's this blog! Also sometimes called a "listicle," this blog topic breaks down ideas into a digestible list that's easy for readers to scan. Generally, you want to stick to 8-10 items in the list.
But this also depends - do a quick search on your topic before you write it and take a look at what's out there. If Google is showing you a lot of results with more than 10 items, you might want to expand your list. On the other hand, if you're struggling to come up with more than 5 items for your list, don't force it - quality is better than quantity.
BizzyWeb example: The 10 Most Important Website Metrics to Track in 2022
2. "How to..." blog
The "how to" blog is more of a guide for your audience, and it's focused on one specific action. "How to" blogs are consistently popular with readers because it represents a huge chunk of search traffic.
BizzyWeb example: How to Write an Effective LinkedIn Bio
3. Definition blog
Another common - and very useful - blog topic is defining a word, concept, topic, or term. This blog post type is particularly useful for B2B industries that work in very niche services. The key to a successful definition blog is picking one concept and writing the blog assuming your audience is completely unfamiliar with the subject. You'll also want to keep an eye on length - this is still looking at a topic from a high-level perspective, so you don't want it to be a tome.
BizzyWeb example: What is Dark Social Media?
4. 101/beginner's guide
This blog type is like a hybrid of the "how to" and definition blog topics. Think of this blog more like a mini-textbook or introductory guide. It's likely going to be longer than some of the other blog types on this list, but it will also go much more in-depth and give the audience a solid guide to a topic.
BizzyWeb example: The Non-Marketer's Guide to Segmentation & Targeting
5. Product/service showcase
This blog type is critical for business owners. You know your products and services better than anyone else - so why not spotlight them? A product/service showcase blog focuses on one of your offerings. What is it? Why should people care? How do you use it? And what are some of the most common questions about it?
BizzyWeb example: Growth-Driven Design for the Manufacturing Industry
6. Case study
A case study blog is another excellent template for business owners. In this blog, you walk through a customers' experience with your product or service (or, it could be your own experience). What problem were they facing? How did you solve this problem? And what were the results?
BizzyWeb example: What I Wish I Knew a Year Ago About Growth-Driven Design
7. Busting myths
Nearly every industry and topic has a few misconceptions floating around. The busting myths blog aims at clearing up these misconceptions. This blog topic is not only informative for your audience, but it's also a fun one to write.
BizzyWeb example: 5 Web Hosting Myths Busted
8. Step-by-step
This is the next evolution of the "how to" blog. A step-by-step blog goes even further than a "how to" to break a task into concrete steps. This blog type is very useful for educating your audience and usually get a lot of views.
BizzyWeb example: The Step-By-Step Guide to Minneapolis Inbound Marketing
9. Comparison blog
A comparison blog takes two solutions to compare/contrast. This blog type is most common for products or SaaS industries, but it can also be used to compare two services in the same industry. This blog type aims to capture people in the decision stage of the buyer's journey, when they're actively researching and comparing solutions.
BizzyWeb example: Should You Hire a FTE or a Digital Marketing Agency?


10. The "why" blog
Several of the blog types on this list go into the how of a subject, but this type digs into the why. Why is this topic relevant? Why is it important? Why should an audience care? This can be used to show your audience that you understand a topic inside and out.
BizzyWeb example: Why Does a Business Need a CRM System?
These 10 blog topics are a solid starting place for creating blogs of your own. Even if you're not a writer, you are an expert in your industry and you have knowledge that your audience wants. Using these topics, you can translate your knowledge into a format your audience can understand.
* * *
Free Template: Content Audit
As you plan out your content, you want to make sure that you have goals in mind and track towards them. Your content is the main driver towards your SEO, so having an organized plan is key to measuring results!
With this template you'll get:
An organization method for all of your content
Ability to share with your company the results of your efforts
Place to plan future content and promotion activities
Download the Content Tracker today!
---
BizzyWeb is a Minneapolis-based digital marketing and web design agency that helps companies get the high-quality leads they need to grow and thrive. Our tactics include inbound marketing, SEO, advertising, web design, content creation and sales automation. We are an accredited HubSpot Platinum Partner and we offer full-service HubSpot onboarding, enablement and strategy for new and current users.