Not Getting Leads from Social Media? Try These Trendy Tactics.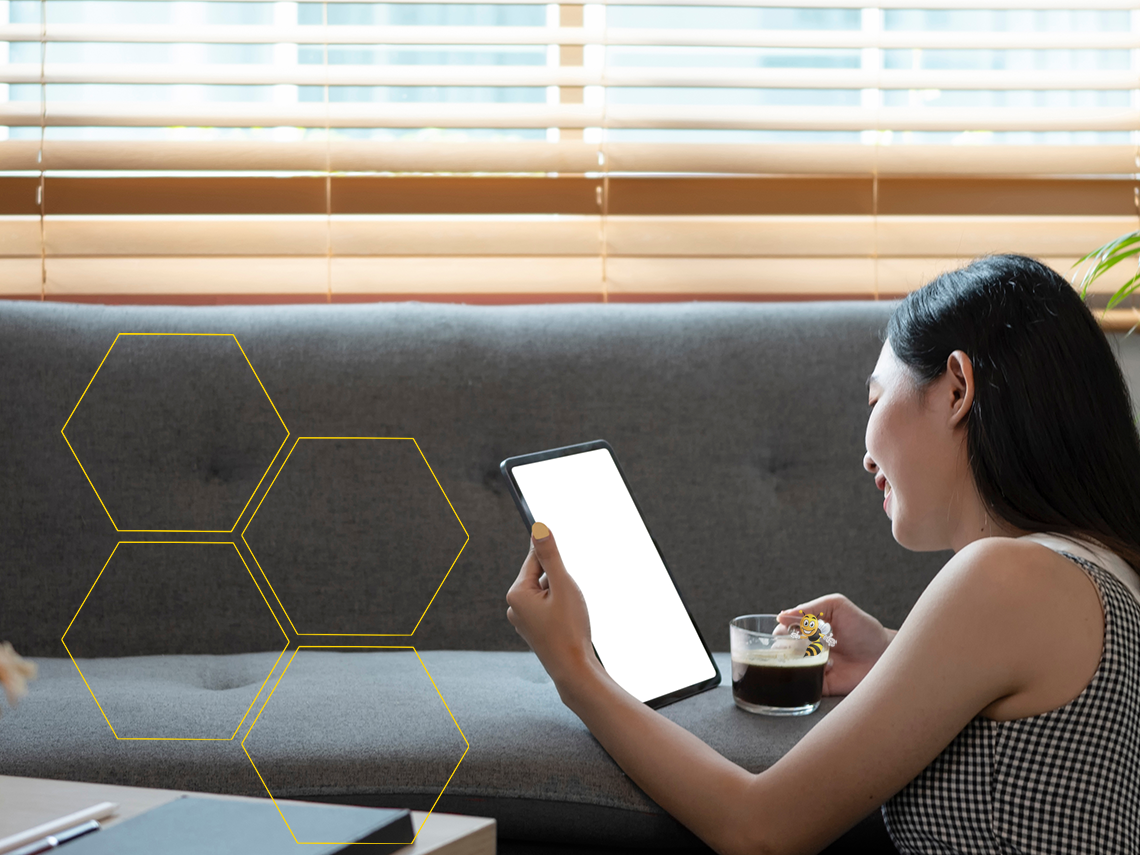 Is your social media fizzing out? It's not just you - the social media bubble has burst open and scattered into countless, niche networks.
The tactics that worked in 2014 to get leads from social media won't work today.
If you want to actually drive growth, you can't rely on old, stagnated trends. Instead, try these new tactics to shake up your strategy.
1. Master ONE Social Media Platform
Ideally, you should be active on every social network relevant to your audience.
Realistically, this is extremely challenging and nearly impossible unless you're a large brand. Even if you have a marketing team, you may not have a staff member dedicated solely to social media.
If you don't have someone that can spend all their time nurturing social media, then you're likely not going to see much growth.
Instead of spreading yourself thin, the better strategy is to focus on quality, not quantity. If most of your audience is active on LinkedIn, spend your time creating content for LinkedIn and engaging with users on that platform.
You don't necessarily need to abandon your other networks, but you can rely on automated posting to keep those networks somewhat up-to-date while you focus your efforts on where your leads are. If you don't have the resources to do even that, you're better off having only one platform you post to.
Social media is a difficult beast because it requires consistent activity and attention. You're much more likely to see growth if you spend the time to do both - and for most businesses, their employees only have limited time to dedicate to social media.
2. Go Niche, Not Broad
Here's the truth: if you gave me the choice between 100 highly engaged and dedicated followers and 1 million distant followers, I'd take the 100 any day.
For social media, it's much better to have a small, but passionate, audience. Social selling is all about providing value and filling a need. And no matter how awesome your brand is - it's not going to fill everyone's need.
That's why more than ever, it's critical to find your niche - both within the larger business world and within your specific industry. Who is your audience - not just the demographic of people buying your products, but their identity.
If you're struggling to find your niche, a great place to begin is with strong buyer personas. Buyer personas are fictional, generalized representations of your ideal customers. They have a name, an age, a job, family, hobbies, values and fears. They are fleshed-out and feel like real people. From there you can determine:
What messages will resonate with them the most
What channels to use to reach them
How to convert them from a prospect into a sale
The strongest buyer personas are based on market research as well as on insights you gather from your actual customer base. Depending on your business, you could have as few as one or two personas, or as many as 10 or 20. If you're new to personas, start small! You can always develop more personas later if needed.
3. Tap into the Power of Micro-influencers
It's human nature to trust word-of-mouth over marketing. That's why we've seen a huge rise in brands partnering with online influencers. According to research by BigCommerce, 90% of all marketers find ROI from influencer marketing comparable to or better than other marketing channels.
Traditionally, brands have focused only on influencers with millions of followers - and paying big bucks to do so. But micro-influencers - influencers with more that 1,000 followers but less than 10,000 - are a huge, untapped market.
Micro-influencers are more likely to cater to a niche audience. While they aren't going to be speaking a massive audience, they are going to be speaking to a passionate and educated one. For your business, this means that you're indirectly interacting with the people who are most likely to purchase within your niche.
Additionally, micro-influencers are much more likely to be directly engaging with their audience over larger influencers. Which means that if you impress the micro-influencer, they'll become fantastic brand ambassadors.
If you're considering trying micro-influencer marketing, check out this comprehensive guide from our friends at HubSpot. A few easy ideas to get you started include:
Sponsored posts/content with the influencer
A coupon code for the influencer and their audience
A free product sent to the influencer
A guest post or co-host on the influencer's network
A lot of micro-influencers are more willing to work with a brand for only the cost of a free product, if they also believe in your brand.
Social media growth isn't a guaranteed. It's not enough to just have a profile on a social media platform - you need to be thoughtful about your strategy and the content you're putting out. These 3 tactics will help you narrow in on your audience and get better return from your social media efforts.
* * *
LinkedIn Strategy Guide [Free Guide]
In this guide we will go through some simple yet effective strategies to help you get started with a new LinkedIn page or enhance your current page, from set up to small things that you can do to optimize your page to best fit your business.
LinkedIn Strategy Guide Covers:
✓ Reaching more contacts
✓ Creating engaging content
✓ General set up
✓ Creating a logo and cover photo
✓ Hashtagging
✓ Showcase pages
✓ Building trust with your audience
✓ Additional tips to mastering LinkedIn
---
BizzyWeb is a Minneapolis-based digital marketing and web design agency that helps companies get the high-quality leads they need to grow and thrive. Our tactics include inbound marketing, SEO, advertising, web design, content creation and sales automation. We are an accredited HubSpot Platinum Partner and we offer full-service HubSpot onboarding, enablement and strategy for new and current users.