Dial it In Monthly Roundup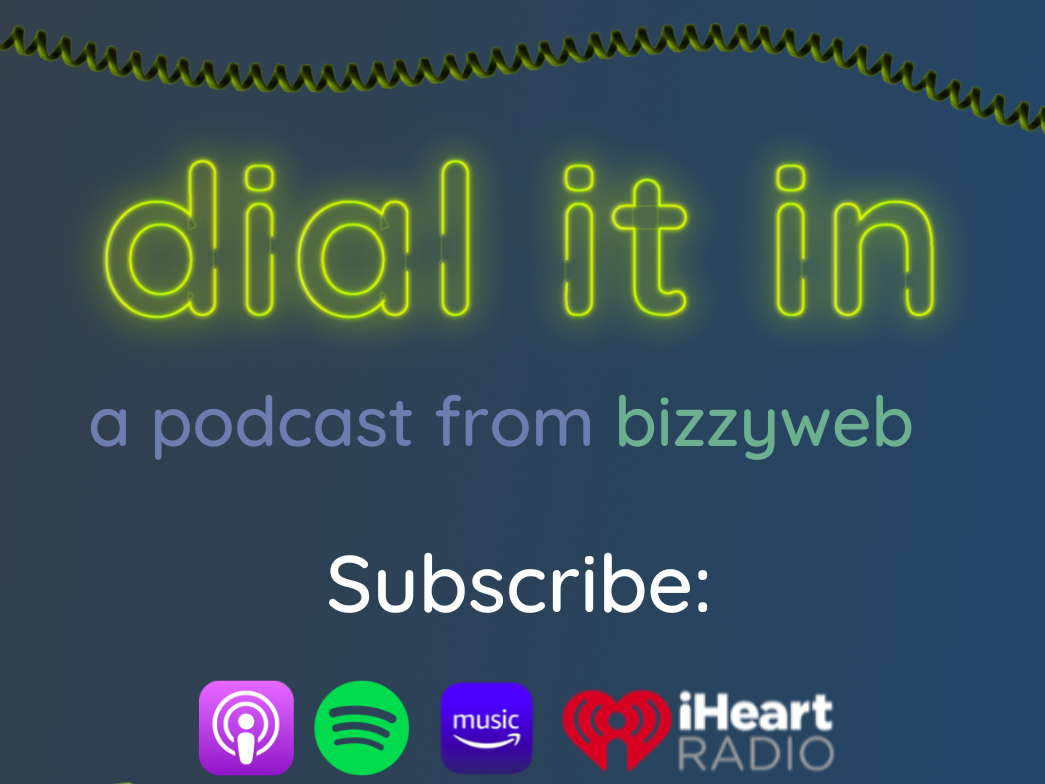 Dave and Trygve spend their days meeting with amazing people that work with businesses of all kinds, and Dial it In is a podcast about how to drive revenue, through storytelling and without the boring sales jargon. If you're looking to sharpen your skills, improve your sales, make better decisions or just, you know, Dial it In for your business, this show is for you!
Catch up on May/June's podcast episodes and highlights below!


---
Episode 13: Wrestling Culture and Money: A Look with "Mad Dog" Mark McDowell

This episode of Dial It In features Mark the Mad Dog McDowell, half of the American Bulldogs tag team and co-owner of 3X Wrestling in Des Moines, Iowa. Mark talks about how he started his career in wrestling - from watching Bulldog Rob Brown with his grandfather to researching training camps and attending shows. He then explains the training process, which he compares to high school, as well as how wrestling is not "fake" but a form of on-the-job training.
Highlights:
00:05:27 Wrestling is real entertainment.
00:05:38 Don't fake gravity in wrestling.
00:11:16 Plan ahead for wrestling shows.
00:22:27 Trust is essential for wrestling.
00:23:54 Trust others to succeed.
00:33:36 Trust is essential in wrestling.
00:37:28 Be flexible and creative.
00:40:27 Promote upcoming show in March.
---
Episode 17: The Power of Planning: Supply Chain Strategies with Emily LeVasseur

I mean, WE know all about the "supply chain" and what it all means, but, asking for a friend...what is that, and why does it matter, and why does everybody and everything get blamed for it? Join us and expert Emily LeVasseur teaches Dave and Trygve the basics of Supply Chain and how it affects you personally and professionally.
Highlights:
00:02:20 Supply chain is important.
00:10:00 Global supply chain disruption.
00:13:26 Plan ahead for the supply chain.
00:19:03 Manage inventory early.
00:26:44 Supply chain optimization for toilet paper.
00:31:58 Supply chain disruption due to conflict.
00:32:30 Plan for supply chain disruptions.
00:40:02 Take strategic control of the supply chain.
00:47:42 Hire a consultant for guidance.
00:47:58 Implement better practices.
---
Episode 15: Using technology to your advantage in the sales process with Josh Fedie

The guys are joined by Josh Fedie of SalesReach as we discuss sales enablement, tips and tricks on how to use CRM for growth, and much more. Josh started in a marketing agency, transitioned to custom software development, and found success in selling creative services. If you love sales and timesavers and are looking for ways to improve your value as a resource to your prospects, this is a must-listen!

Highlights:
00:02:06 Entrepreneurship and creative services.
00:05:42 Building a better sales experience.
00:08:45 Digital sales in a pandemic.
00:11:15 Remote work review teams.
00:13:31 SalesReach - A Human Sales Process.
00:17:13 Personalization in sales.
00:22:22 Misunderstanding about personalization.
00:24:31 Timing of cold outreach.
00:28:03 Aggressive email tactics in sales.
00:30:33 Cold outreach tactics.
00:33:01 Productive Meeting Strategies.
00:36:28 Customer Experience Importance.
00:40:37 Sales professionals creating content.
00:42:42 Personalized Email Outreach.
00:46:03 Best LinkedIn Business Strategy.
00:49:13 Modern-day referrals.
00:52:43 Sales Reach Hired.
00:54:45 Sales Reach Free.
---
Episode 16: Unconventional Sales Tips and Tactics with Scott Plum
How do you get through to that perfect prospect? Are the leads weak, or is it what you do with them? Join Professor Scott Plum with the Minnesota Sales Insitute as we put the dialing back into DialItIn. Learn essential techniques for making connections, gaining trust, and creating collaborative and committed sales teams.
Highlights:
00:02:12 Change is optional, growth is essential.
00:07:08 Invest in salespeople development.
00:15:05 Tweak sales process for success.
00:16:06 Lead and challenge prospects.
00:25:51 Build trust and rapport.
00:28:06 Invest in salespeople's training.
00:36:40 Call them back happily.
00:41:09 Emotional intelligence is key.
00:42:30 Empathy is essential for success.
00:47:45 Pay for what's valuable.
---
Episode 17: Managing Change with Sayre Darling

In this episode of "Dial It In," hosts Dave and Trygve discuss their ability to deal with change and bring on an expert to prove their point. They interview Sayre Darling, a change management expert, who shares insights on how businesses can successfully navigate change. We discuss the fear of change, how to communicate change to employees, and the importance of having a change management plan in place. Tune in to learn how to "dial it in" when it comes to change in your organization.

Highlights:
00:03:55 Change is how business improves.
00:07:30 Proactive change is crucial.
00:15:09 Involve everyone in change.
00:22:13 Involve employees in change management.
00:26:57 Embrace and normalize change.
00:33:54 Customize change to succeed.
00:45:45 Communicate and prioritize during change.
00:50:46 Change requires clear vision.
---
Episode 18: The Dos and Don'ts of Video Marketing for Small Businesses with Todd Vaske
Video production is a lot of work, and in today's marketplace it's multidimensional and as critical as ever. So we're talking to Todd Vaske, a longtime video producer, Why is video so important in 2023? What does it take to build a video campaign? Most importantly, what is a food stylist?

Highlights:
00:05:01 Know your audience before filming.
00:05:57 Importance of targeting audience.
00:13:50 Video production requires careful planning.
00:19:11 Good audio is crucial.
00:24:36 Collaboration is key.
00:31:46 Plan ahead for successful videos.
00:32:04 Efficient planning maximizes video production.
00:41:12 Choose a producer who asks questions.
00:43:21 Professional videos for big audiences.
---

Dial it In is a podcast about how to drive revenue, through storytelling and without the boring sales jargon. If you're looking to sharpen your skills, improve your sales, make better decisions or just, you know, Dial it In for your business, this show is for you!
---
BizzyWeb is a Minneapolis-based digital marketing and web design agency that helps companies get the high-quality leads they need to grow and thrive. Our tactics include inbound marketing, SEO, advertising, web design, content creation and sales automation. We are an accredited HubSpot Platinum Partner and we offer full-service HubSpot onboarding, enablement and strategy for new and current users.