Does HubSpot Integrate with Wordpress?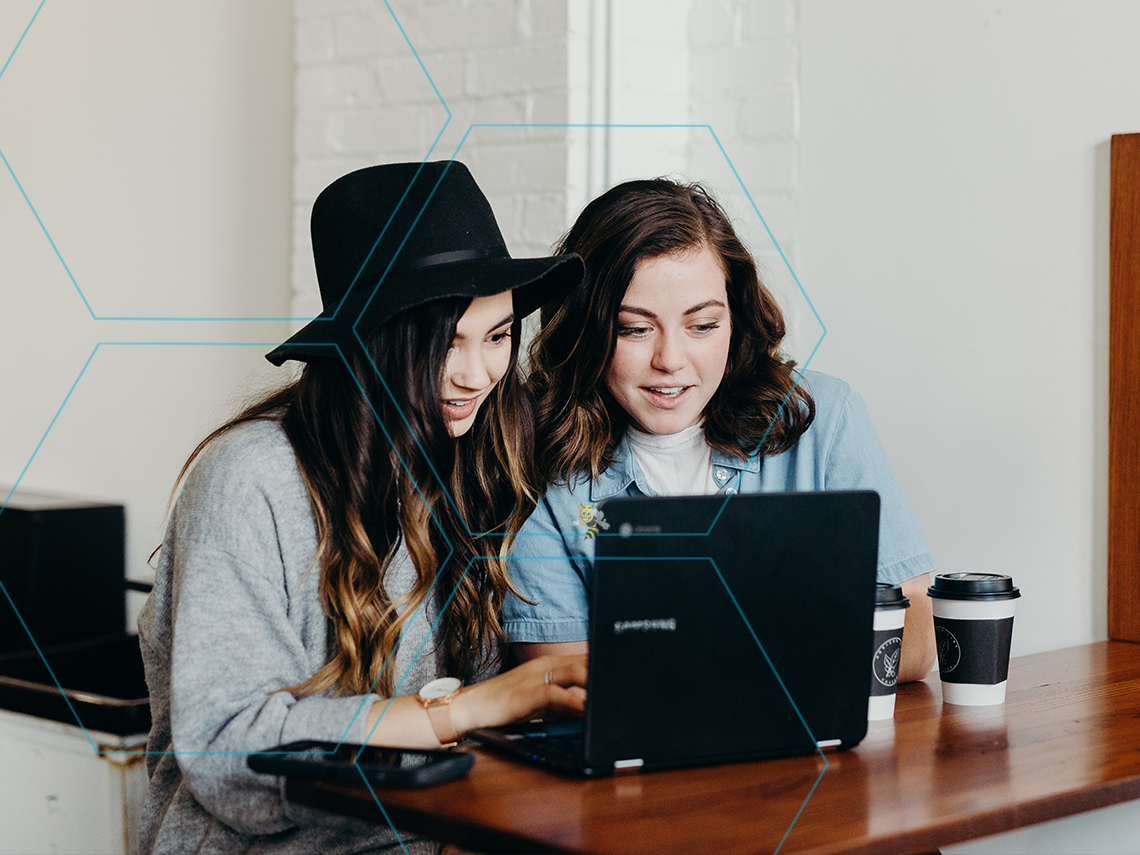 You want to use HubSpot, but you don't want to move your website out of WordPress. We get it.
While HubSpot strongly encourages you to use their website tool, it's not necessary. You can keep your existing site on WordPress and still benefit from the same marketing tools.
HubSpot and WordPress integrate together, so you can use WordPress as your CMS and HubSpot as your CRM and marketing software.
There are a few different options for integration, depending your current website, current HubSpot level, and what information you need to transfer between the two.
How to Integrate HubSpot and WordPress
1. Install the Official HubSpot Plugin for WordPress
Integration between HubSpot and Wordpress is so common that there's a pre-built plugin you can use that does a lot of the heavy lifting for you.
First, get the free plugin from WordPress.org.
From there, you'll be able to:
Connect your WordPress forms to your HubSpot CRM

View contacts and reports from HubSpot in WordPress

Use and view email performance

Set up Live Chat on your WordPress site, powered by HubSpot
Once you've got this set up, your WordPress and HubSpot are integrated. However, there are a few other manual steps you can take for a smoother integration.
1.5. Install the Hubspot Tracking Code for Tracking Analytics on Your Website
If you use the HubSpot plugin for WordPress, you should be able to skip this step. But if you can't use the plugin for any reason or if you notice issues with your data tracking, you'll want to make sure you've correctly installed the HubSpot Tracking Code on your site.
You can get the full steps on HubSpot's knowledge base, but the general steps are easy to follow:
Copy your HubSpot tracking code

In your HubSpot account, click the settings settings icon in the main navigation bar.
Navigate to your Tracking & Analytics settings:

In accounts that only have access to Marketing Starter or HubSpot's free tools, navigate to Tracking Code in the left sidebar menu.

For all other subscriptions, navigate to Tracking & Analytics > Tracking code in the left sidebar menu.

In the Embed code section, click Copy or click Email to my web developer to send the tracking code to the team member who will be installing it on your site.

Install the tracking code on your website

Log in to your WordPress account.
In the left sidebar menu, navigate to Appearance > Editor.
In the list of theme files on the right side of the editor, select your Footer.
Paste in the tracking code and select Update File.
Having the HubSpot tracking code installed will ensure that you're pulling accurate and live data from your site. This gives you clarity on what pages people interact with, what forms they submit, and how long they spend on your website.
2. Update Your Calls to Action
If you want improved tracking, you can use the CTA tool in HubSpot to create CTA buttons, and then grab the code to put them onto your WordPress website.
Embedding CTAs on your WordPress site is easy, just follow these steps:
In your HubSpot account, navigate to Marketing > Lead Capture > CTAs.
On the

Calls-to-action

dashboard, hover over a CTA and click

Actions

>

Embed code.

In the dialog box, click Copy.

Navigate to your external website's content management system (CMS).

Paste the CTA embed code into the HTML of your non-HubSpot page, wherever you want the CTA to appear.

Preview your CTA on the webpage to check what it looks like when live. If the CTA does not display correctly, make sure that your external CMS has not altered the code that you copied. If you are using an image CTA, you may need to add additional styling to make sure the

image CTA is responsive.

When you're finished, publish your page.
Done! Now you'll have clearer tracking for actions that your leads take after clicking on a CTA.
3. Import Your Blogs Into HubSpot
If you're running the rest of your marketing out HubSpot, you may want to move your blogs over as well. HubSpot plays best with its own tools, so if your blogs are in HubSpot you'll be able to unlock more data than you will if it's WordPress. It also makes it a lot easier to add in CTAs, marketing images, and other marketing materials that live in HubSpot.
The WordPress connect feature is a free tool that lets you easily import all your WordPress blogs into HubSpot. The tool will copy over all of the following information from each blog:
Title:

the title of your blog post.
SEO title:

the title that appears in the browser title bar and in search results.
Author:

your blog post author.
Publish date:

the date your blog post was published.
Featured image:

the thumbnail image featured when your blog post is shared.
Categories/Tags:

the categories and tags applied to your blog posts.
Meta description:

the short description of your blog post that appears in search engine results.
Post body:

the main content of your blog post.
Using the tool is easy, but there are a lot of steps to follow - check out the full Knowledge Base article on WordPress connect to make sure you don't miss anything.
But by far the easiest way to integrate your systems is to work with an expert who can just do it for you - like a HubSpot partner agency.
Why Work with a HubSpot Partner Agency?
HubSpot is a large investment. If not implemented and used properly, you're not getting the most out of this powerful tool. You can go it alone, but working with a HubSpot partner agency means that you don't need to become an expert in HubSpot to get up and running.
As a Platinum HubSpot parter we can assist you with Onboarding, Inbound Marketing, Service and CRM.
Onboarding Programs for New HubSpot Users
Customized for you, based on your business, processes and goals

Full onboarding offerings for all Hubs

Personalized, custom training

First-tier tech support offered at no charge after onboarding

Prices start at $4,000 scoped individually based your needs
Fix-It Programs for Current HubSpot Users
Thorough examination of current HubSpot Hub(s)
Clean-up of data and contacts
Creation of lists, workflows and sequences as needed
Identify opportunities for integration
Help you get the most out of your HubSpot account
* * *
Free Download: CRM Data Clean Up Checklist

A neglected Customer Relationship Management (CRM) system can be paralyzing for marketing, sales and services teams. Figuring out how to actually make sense of your database is a time-consuming and expensive task. To make it easier for you, we've created this simple data clean up checklist that walks you through data clean up step by step.
What Does This Checklist Cover?

✓ How to analyze your data
✓ How to clean up your fields
✓ How to clean up your data
✓ How to re-organize your lead sources and lists
✓ How to create reporting that matters
✓ How to re-organize your lead sources and lists
✓ How to formulate and stick to a standard process
✓ How to look for duplicates and bad data
✓ How to re-import and organize your contacts
---
Need a new digital marketing or web design plan? We are a Minneapolis SEO, digital marketing, social media marketing, web design and HubSpot inbound marketing agency. Stop on by and get started - and while you're here, pick up a free honey stick (yes, we love our bee-related theme).