A powerful CRM for Frictionless Sales
Eliminate friction by bringing all your tools and data together on one easy-to-use, powerful platform. HubSpot's sales hub is built around customer satisfaction first - both for your clients, and for your sales team.
HubSpot's CRM isn't just a place to keep contact records - it's a robust, powerful tool that makes it easier for your sales team to convert leads into customers.
Custom email templates - Turn your best emails into custom templates your sales team can personalize and re-use.
Sales automation - Create automated emails to stay connected with your leads, and set internal follow-up tasks so your team never misses a beat.
Detailed contact records - Store as much - or as little - data as you want on each contact. Go beyond the basics of "lead" or "client" with custom properties and data for better handoff.
Behavior tracking - Know exactly what and where your leads are engaging with your brand - from the social media sites that bring them back to your page, the emails they open from your team, and the blogs they read and share.
Call tracking - Log and record your calls, from your browser. Store them directly in the CRM for future access, and tap into the AI-powered insights of coaching to dial in on the why.
Better Marketing, with Clear Data and ROI Tracking
With Marketing Hub, all your marketing tools and data are on one easy-to-use, powerful platform. You'll save valuable time and get all the context you need to provide a personalized experience that attracts and converts the right customers at scale.
No more guessing at how your marketing is doing. With HubSpot's powerful analytics tools, you can connect your marketing and revenue data to clearly chart which campaigns, ads, social posts, emails, and blogs helped seal the deal. Now, you can directly tie your marketing efforts to dollars -
showing you what's working, and what needs to be reworked. SEO and blogging - Track SEO at every step of your marketing strategy - from planning, to creation, to future optimization. The robust blogging tool makes it easy to create SEO content that gets you found online.
Ad tracking - Run all your advertisements out of one place and compare each channel side-by-side to truly track performance.
Email marketing - Create emails that resonate with your audience, and make the process easier with automation and personalization at the click of a button.
Social media management - Never miss another comment with social media monitoring of all your platforms in one place. The post creation tool makes it easy to schedule to multiple accounts at once, or tailor content for each network.
Branded landing pages and blogs - Create high-converting landing pages that match the look and feel of your site, and automatically export contact information to the connected CRM.
Empower Cross-Team Collaboration
HubSpot gives your teams the tools to do what they do best, and to do it better. The separate hubs make it easy to navigate directly to the tools your teams use every day without confusion, but the cross-hub integrations mean that everyone has the information they need.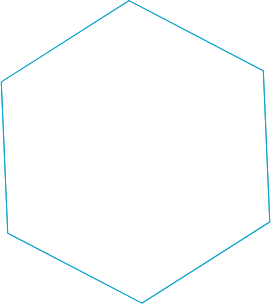 Automate handoffs - Automate reminders and to-dos to keep your teams in the loop. Set notification emails based on actions so your teams don't need to manually hand off common cross-team activities.

Sales and marketing alignment - Eliminate frustration and confusion with one platform that seamlessly stores and organizes data. Your marketing and sales teams will no longer be in the dark about what the other is doing.

A shared content and document library - The shared library lets you store all your assets in one place, instead of scattered across computers. Any team member can find the logos, reference files, documentation, and free stock photography they need.
HubSpot Onboarding, Integration, and Enablement From a HubSpot Platinum Partner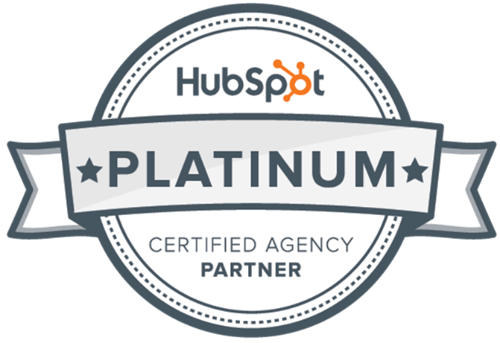 BizzyWeb is a HubSpot Platinum Partner and we offer full-service HubSpot onboarding, enablement and strategy for all hubs. Our team has over 30 certifications in HubSpot (and constantly growing). No matter what your HubSpot needs are, our team is ready to handle them.
It's not just us,
here is what our clients say
BizzyWeb did a great job on our integration
We were starting from scratch with our CRM and Marketing Automation strategy. BizzyWeb did a great job setting us up for success with our HubSpot implementation and training. Their support has been impeccable throughout the process, answering every question we have promptly and professionally. Since we wanted the keys to the platform, BizzyWeb was a great partner guiding us through our go to market strategy utilizing HubSpot.
Kevin P | Financial Client
Best in the Biz
Dave and Jen have created an amazing team that is responsive, creative and Great to work with. They always come through for us. Highly recommend joining the BizzyWeb family!
Jeremy F. | Construction Client
Marketing Manager
BizzyWeb is AMAZING! Their team has been a huge help in getting a more robust website, implementing HubSpot and creating content for us. The team is very positive, helpful and always come to the table with great ideas
Sara R. | Insurance Client
BizzyWeb was a critical resource in helping with our HubSpot transition and migration.
Their entire team was professional, thoughtful, collaborative and solutions-oriented during our partnership. We would have been lost without them. If you have the chance to work with BizzyWeb on HubSpot projects or others, do not pass it up.
Jake B. | Director of Sales