Stay Ahead of the Curve: HubSpot Product Announcements from INBOUND23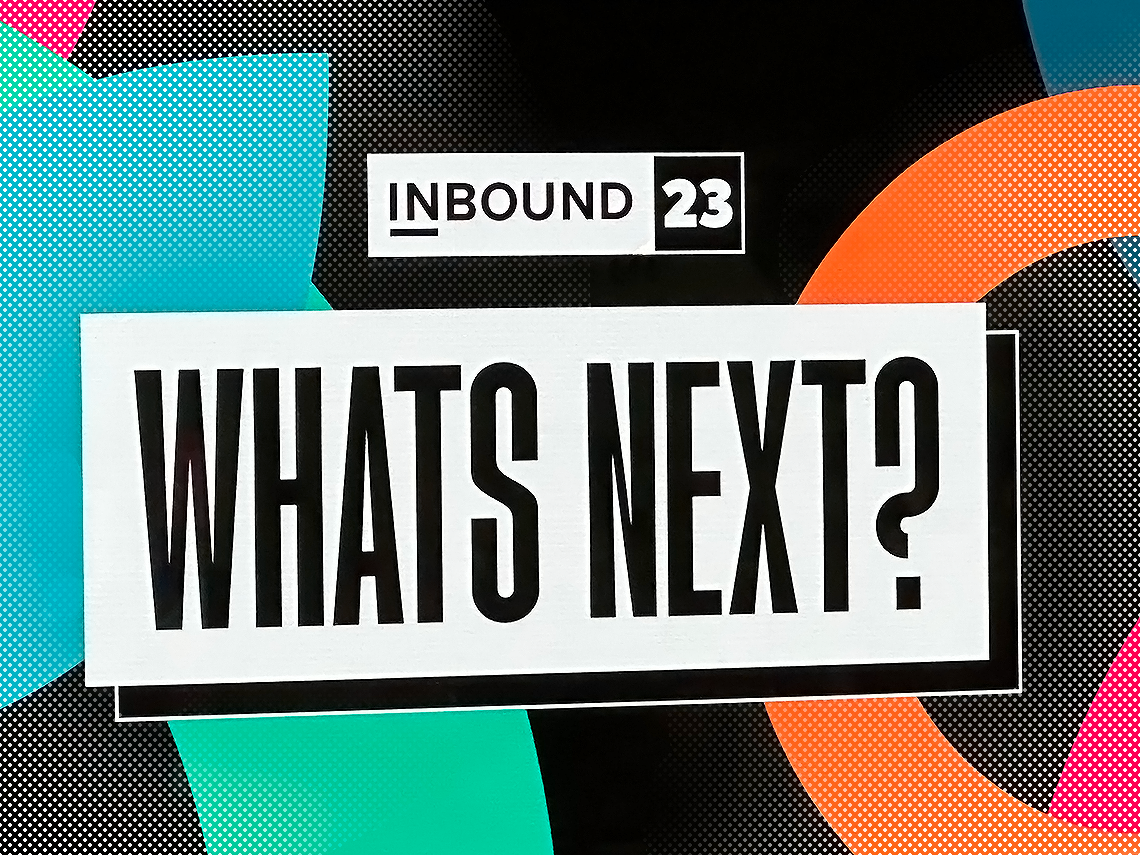 HubSpot's annual INBOUND 2023 conference kicked off September 5 - 8, and our team is back with the juicy updates. There are a lot of cool new features coming to HubSpot that you'll definitely want to know about - especially if you have Sales Hub, since that's undergoing some major renovations.
There's a lot to go through, so if you want to the full list of new features check out HubSpot's full product release library. Below, we'll dig into the new features we think are going to make the biggest impact - and what you need to pay attention to.
First, a quick peek at HubSpot's new over-arching structure.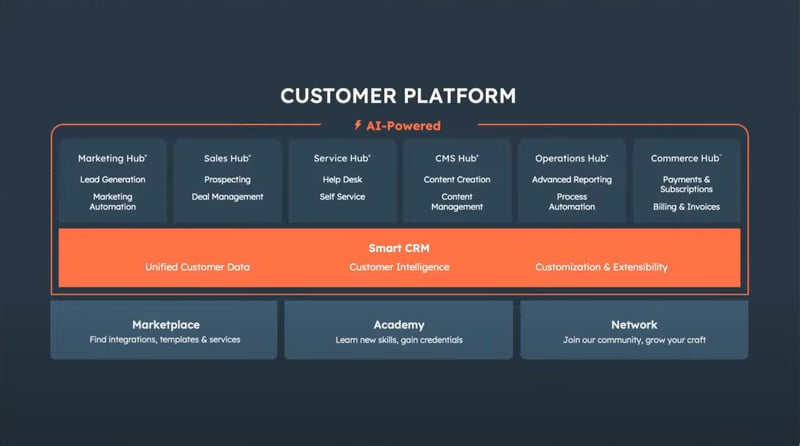 Source: HubSpot
Rather than thinking of HubSpot as a marketing tool, CRM, CMS, etc. this reinforces that HubSpot truly is a customer platform - an all-in-one powerhouse to connect all of your disconnected systems into one place, enhanced with AI-powered tools.
New Features Announced at INBOUND23
HubSpot AI
There are a ton of new and improved AI tools coming to HubSpot this year and next - including generative AI and AI automation tools. What's important is the why of these tools - not just adding AI for the sake of adding it, but what it helps achieve for you.
AI is everywhere right now, and it's overwhelming to know what to use and how to use it. HubSpot's new AI tools aim at keeping up with customer expectations through an ever-evolving customer journey. All of the new AI tools in HubSpot are designed to help connect your disconnected solutions and reduce the amount of admin work your team has to execute, just to meet customer expectations.
HubSpot is calling these new AI tools HubSpot AI - an umbrella for all of their AI-powered tools that seamlessly integrate within your existing data. Meaning, that, unlike tools like ChatGPT, HubSpot AI has access to - and is powered by - your specific business data. This means it adapts and evolves to deliver to you the time-saving measures to meet customer expectations accurately, efficiently and contextually.

This chart shows the overarching umbrella of HubSpot AI, and how it tactically delivers solutions: through assistance, as an agent, delivering data insights and conversational prompts.
Source: HubSpot
For a complete list of all AI tools under the HubSpot AI umbrella, view the latest release notes from INBOUND 2023. This video from Marc at HubSpot also shows you how to access some of the most popular tools, once they launch publicly:
Sales Hub: Reimagined
Prospecting Workspace
This new workspace is tailor-made for sales reps to have all the information they need daily at a glance. It pulls in current and upcoming tasks, your daily schedule, current sequences and the most recent activity from your contacts. This all-in-one workstation makes it much easier for members of sales teams to find what they need, without having to dig through multiple windows.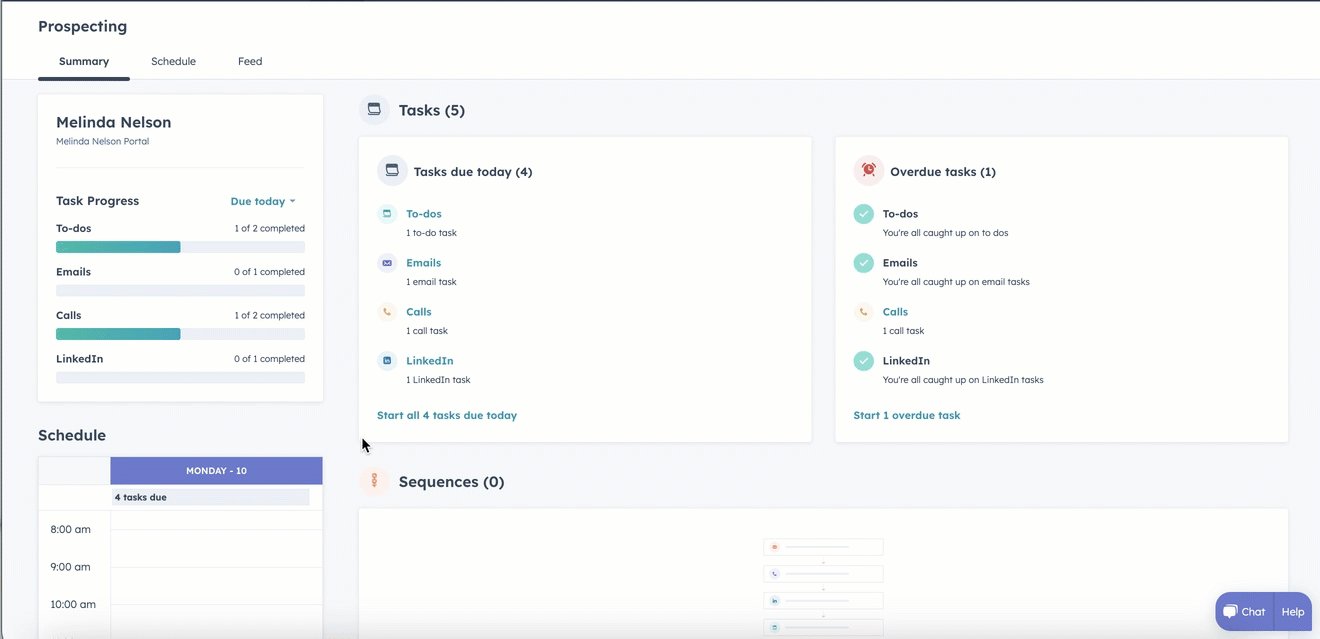 This video shows you a quick look at what the new Prospect Workplace will look like, and how you can interact with elements to unlock more insights.
Source: HubSpot
The prospecting workspace is now in public beta for all Sales Hub Professional and Enterprise users. Read the full tutorial on HubSpot's Knowledge Base to get started.
Sales Hub: Lead Management
The lead process in HubSpot is getting a lot of tweaks that will make it faster to track lead progress and create new deals. Leads will now have new statuses like "attempting" and "connected" that will automatically update - for example, if you log a call with that lead, their status will automatically update to attempting.
What's more, when you mark a lead as "qualified" it will now automatically prompt you to create a deal by opening the deal create form. This allows you to create deals from contacts themselves, not just companies.

With the new Lead Management tools, it's more obvious than ever to see the status and latest activity of a lead.
Source: HubSpot
The lead management tool is now in public beta for all Sales Hub Professional and Enterprise users. Watch this video from Mark and Nick to learn more about how the lead management features work.
AI Reporting
Have you struggled with the report builder in HubSpot? Is it hard to get the donut graph you've always wanted? Well now, a wizard can take you through setting up your report to help you build the dashboards that give you the business intelligence you need even faster.
AI Forecasting
With AI in the Forecasting tool, HubSpot improves the credibility of your forecast up to 95%. This tool will look at intelligence from your Deal Pipeline, and auto-generate a forecast that will ensure that your team won't be accused of sandbagging.
Deeper LinkedIn Sales Navigator Integration
HubSpot has partnered with LinkedIn to enhance their Sales Navigator integration so that you can get the intelligence in one place when you need it.

Marketing and CMS Hubs
With the AI updates in (or coming to) a Hub near you HubSpot has tried to make it easier to use their tools They have tried to give you multiple assistants to give you time:
Content Assistant
Content Assistant is live now, and will recommend content for blogs, social media and email. This will also work for web pages that you have to write. Content Assistant will also ask you about target market and tone - so that you can tailor your message to your brand.
Campaign Assistant
Need a landing page fast? Campaign Assistant will use the prompts in content assistant to write your page for you. Need to put a form on it? It will help there too. Want to promote it on PPC ads and social media? You can do so with 1-click!
Website Assistant
Yep - you guessed it! As I'm sure you pulled out of the above two paragraphs, HubSpot's AI tools will write web pages for you as well. Additionally, the new website assistant tool can generate website designs fast.
SMS
SMS marketing is getting some quality-of-life improvements in HubSpot. The same AI tools available for blogs and pages will be usable for SMS marketing as well - use the AI to generate text based on prompts, shorten or expand, rewrite and change tone - and more.
Additionally, you'll be able to use workflows and reporting with SMS, so that you can automate follow-up and measure results. SMS is currently available as an add-on to Marketing Hub Professional and Enterprise users.
Commerce Hub
The existing commerce and payments tool in HubSpot is now relaunched as "Commerce Hub." This relaunch includes a few new features:
Easy-to-use payment toolset to accelerate time from opportunity to payment

Automation to reduce manual billing tasks

Native invoices - create from Contacts, Companies, Deals or Quotes

Stripe Integration
All of the above is currently live or in public beta, and available to all Free+ customers.
This introductory video from Matt at HubSpot shows the possibilities of this new Hub:
Service Hub
Reimagined Help Desk
The Help Desk has taken Tickets and Conversations and given them life! Now your customer service team has all of the tools that they need to help your customer and share information even faster. There are even AI prompts to help you expand on questions you want to ask the customer in chat. Finally, make hand-off even easier with the new summarization tool - when looking at a contact, you'll see a high-level summary of their journey and latest activity. This makes it easier than ever for new team members to glean valuable context.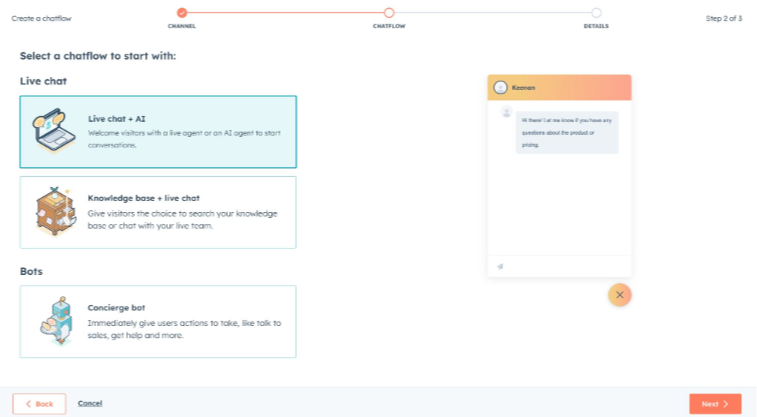 Source: HubSpot
AI Chatbot
Now - even faster than you imagined - you can create an AI chatbot that will reference both your website, as well as your Knowledge Base to intelligently guide people to answers you want them to know. With improved contextual and conversational text outputs, it can handle more complex queries.
Smart CRM
With all of these changes, HubSpot has also added Team Views by Role to their CRM. In the Activity Summary in the center of the screen, you can have differing views for a Sales, Marketing or Customer Service role so that the right person gets the right information and insights - and can be more productive.
They have also added (drumroll please) dependent fields and conditional logic on fields so that you can ask those two-part questions...or make a field required if another one is chosen...or...or... I think my brain just died - the possibilities are endless!
Final Thoughts
Through these updates, two themes are clear: AI and ease of use. HubSpot is investing in improving the functionality of their existing tools and flattening the learning curve needed to utilize its full potential. These new features will all make it faster to tap into data, generate simple prompts and connect with your customers.
Get the Most out of HubSpot Pro with a HubSpot Partner Agency
HubSpot is a significant investment that makes attribution reporting easy. If not implemented and used properly, you're not getting the most out of this powerful tool. You can go it alone, but working with a HubSpot partner agency means that you don't need to become an expert in HubSpot to get up and running.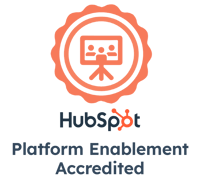 BizzyWeb is a HubSpot Platinum Partner and we offer full-service HubSpot onboarding, enablement and strategy for all hubs. Our team has over 196 certifications in HubSpot (and constantly growing). No matter what your HubSpot needs are, our team is ready to handle them.
Plus, we are the only agency in Minnesota with a Platform Enablement Accreditation from HubSpot - sounds fancy, but it means we're top-notch in making HubSpot work within your business.
---
BizzyWeb is a Minneapolis-based digital marketing and web design agency that helps companies get the high-quality leads they need to grow and thrive. Our tactics include inbound marketing, SEO, advertising, web design, content creation and sales automation. We are an accredited HubSpot Platinum Partner and we offer full-service HubSpot onboarding, enablement and strategy for new and current users.