5 Signs Your Website Isn't Working (And How to Fix It)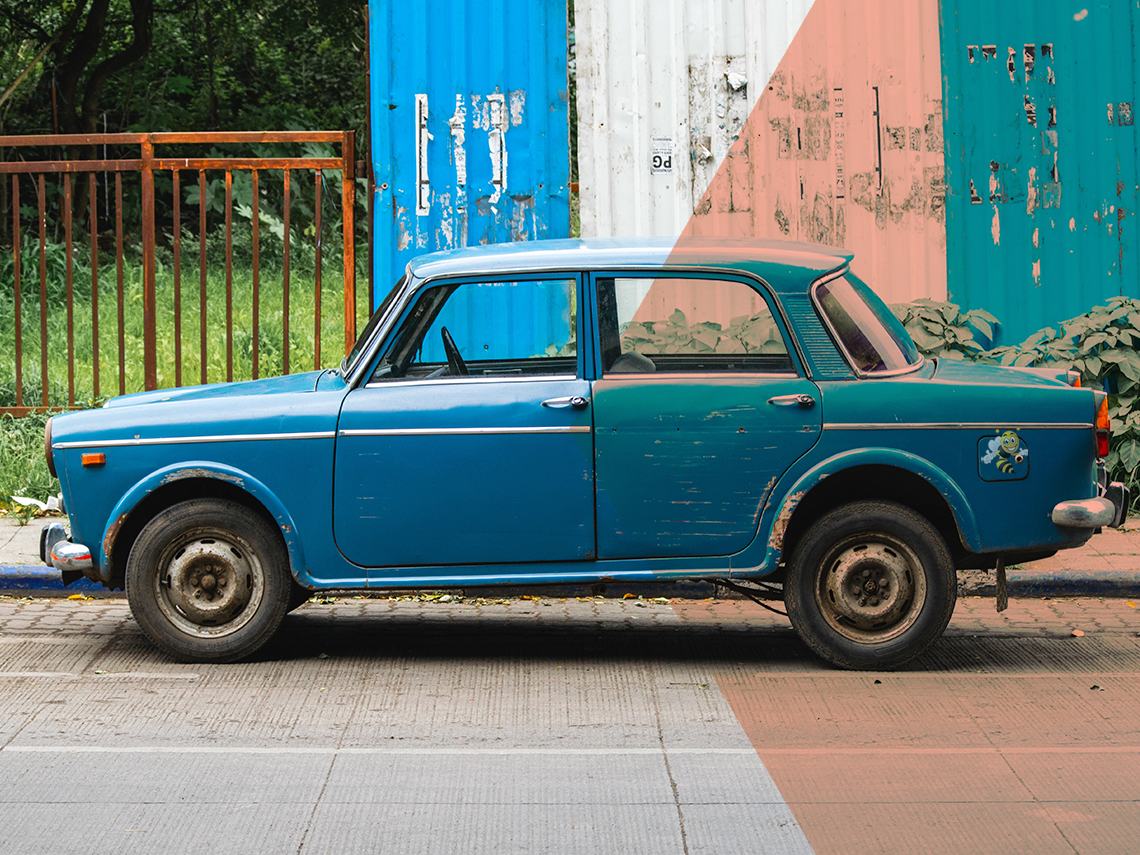 Your website is the most important online sales tool you have - unfortunately, it's often also the most neglected.
If you aren't seeing online leads like you'd hoped, it's time to re-evaluate. Your website might be showing your signs that it needs help, without you even realizing.
These five errors are the most common reasons why a website isn't effective.
Why Your Website Isn't Working
1. It's not mobile responsive
If your site can't be read easily on smart phones and tablets, that's a huge red flag. According to Google, mobile searches make up more than half of searches on Google.com and if your site isn't mobile-friendly, visitors are 5 times more likely to leave.
If you're not sure what your site looks like on mobile, you can use Google's free Mobile Test to analyze your site. A mobile-responsive site should include the following:
A responsive design that resizes to users' screens (no pinching and zooming needed)
Clear menus that are ideally only two levels deep at most
Calls-to-action, such as buttons, that allow users to take an action in just a few steps


2. It loads slowly
Here's the truth: visitors are only willing to wait 6-10 seconds for a page to load. If your site takes too long to load, most visitors won't stick around.
There are a couple of simple fixes you can make to speed up your site:
Removing redundant/useless text from your code (commas, spaces, unused code, code comments, etc.)
Resizing and optimizing your images
Enabling site compression
Reducing the number of redirects
However, if your site is older than 5 years you may need a complete redesign behind the scenes to get your site up to modern speeds.
3. It doesn't show up on Google
We all know how important it is to rank on Google – it's still the most-used search engine on the web and a hub for potential customers. A quick way to check if you're reaching your customers is to think like they do.
Open up Google and type in some of your keywords without your business name attached – are you showing up on the first page? If not, that's a good sign it's time for a large-scale change.
4. It isn't getting leads
If your site isn't converting leads, that's a huge problem. Conversions simply refers to a desired reaction - this could be form fills, phone calls or online product purchases.
If you're seeing significantly fewer conversions over a long period of time, that points to a problem with your site.
There could be any number of reasons why your conversions are down – maybe customers can't find what they need quickly and are leaving or maybe the content is unappealing and too sales-y.
Whatever the reason, a good web developer can tell you where the holes are and how to improve your conversions.
5. It's outdated (or incomplete)
According to a Nielsen study, it takes 10 seconds to convince visitors to stay on your website.
If they can't find what they're looking for in those crucial seconds, then they're going to leave.
Your site should be built with your customers in mind, so they can quickly run through your site and get exactly what they need.
Was your site created with your customers' journey in mind? Is it designed to meet them where they are, instead of just selling to them?
Is your site also updated periodically to avoid stagnation? Do you have a blog and other content strategies?
These are all questions you should answer in order to ensure your website is fresh.
How to Fix Your Site
Growth-Driven Design (GDD) is a new approach to web design that stops these issues in their tracks by continuously updating your website so it's never out of date.
In a Growth-Driven Design approach, websites are continuously updated every month, with substantive changes to keep your users engaged and moving through the buyer's journey. It's a three-step, ongoing process:
Strategy: Develop overall goals for the site to measure success.
Launch Pad: A functional, but slightly more minimal, site that's launched in 1-3 months.
Continuous Improvement: The site is continuously updated and modified, using feedback from the goals set in step 1.
This strategy halts stagnation because you are constantly updating your website to meet your goals.
Now that you know what mistakes to look for, it's time to start fixing them. Take a look at each of these blunders and make a plan to avoid them in the future.
* * *
Get Better Results with Growth-Driven Web Design - Free eBook
Growth-Driven Web Design is not only easier on your team and wallet- continuous updates and improvements to your website will keep your customers coming back for more. This free eBook goes over Growth-Driven Web Design and what you need to know to get started.
---
BizzyWeb is a Minneapolis-based digital marketing and web design agency that helps companies get the high-quality leads they need to grow and thrive. Our tactics include inbound marketing, SEO, advertising, web design, content creation and sales automation. We are an accredited HubSpot Platinum Partner and we offer full-service HubSpot onboarding, enablement and strategy for new and current users.