How to Boost Company Morale in Times of Uncertainty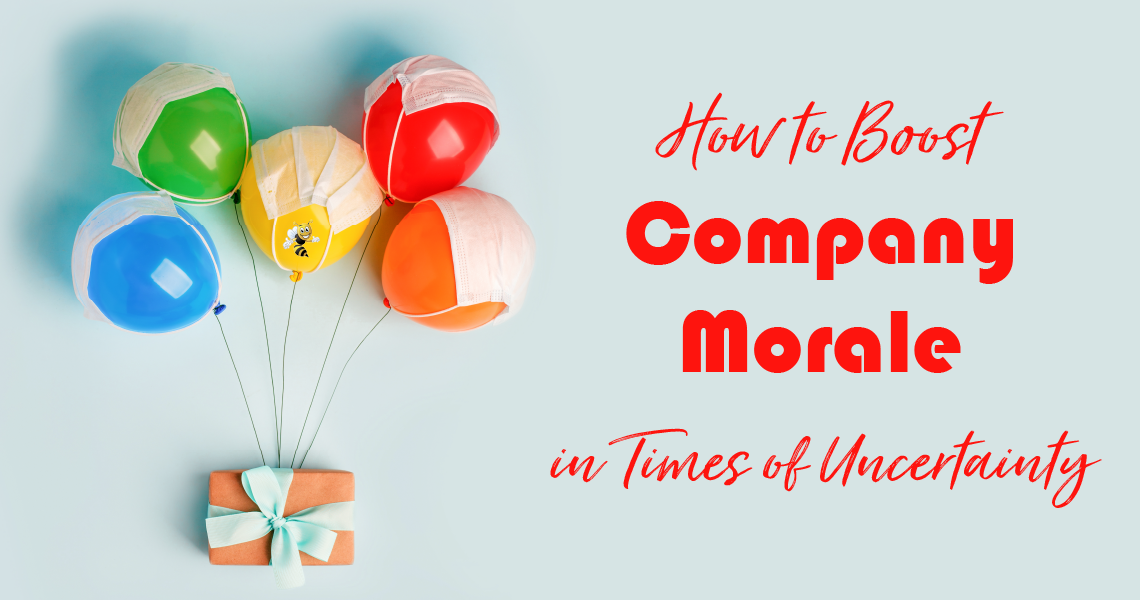 2020: what a year....and it's only halfway over. This year has been full of new experiences and challenges. We don't know what the second half of the year will hold, but at BizzyWeb we've discovered how important it is to stay connected remotely. During times of uncertainty, it's important to have the support of your colleagues. In times like this, it's important to make time for fun as well.
Boosting company morale is as simple as taking the time to do a fun activity together - but now is the time to step outside of the norm. Read on for some fun, out-of-the-box group activities that can be done in person or virtually.
Creative Competitions or Prompts
Arts and crafts can be a fun way to bond...or create some friendly competition. Take some inspiration from LEGO Masters and give your team a weekly or monthly prompt for building. Drinking & painting is also a fun activity that can be done virtually or in-person. Have some knitters on staff? Host a virtual knitting session. Or just take some time to create crafts together. Whatever form this activity takes, it's a creative way to relax with your team.
Virtual Happy Hour
When you can't get together in person, virtual happy hour brings the bar to you. For extra credit, you can come up with a themed drink for your company that employees can make at home. Happy hour can also be easily adapted for non-alcoholic drinks. We like this inspiration from You Betcha on a home bar setup:
Online Games
There are a large number of online games that can be played with teams large and small. Jackbox games are a popular choice because it only requires a phone or computer to play. The Houseparty app is another good choice for virtual gaming.
Start a Tabletop Game
Dungeons & Dragons is the most famous role-playing tabletop game, but there are a wide variety from detective stories to Princess Bride. Best of all, these are easy to adapt to a virtual setting. Creating a tabletop game campaign is a unique way for smaller teams to bond and learn how to work together in different situations. You can also play some board games virtually, like Catan.
Digital Movie Night
If your team has access to Netflix, a movie night is just a click away. The Netflix Party browser extension lets you coordinate remotely with your team to sync up your movie viewing. To make it more fun, pick a theme and have each person submit a movie (or create a list to vote on). Here are some themes to use as a jumping-off point:
'80s teen movies
Favorite actor/actress
So bad it's good
Set in your city
Main character has the job you wanted as a kid
Movies set in the future, but made in the past
These group activities are all great ways to boost company morale in times of uncertainty. However you connect with your team, the most important thing is to have fun. Everyone needs a break, but even more so during stressful times. These bonding activities will help your team grow closer while blowing off some steam.
---
BizzyWeb is a Minneapolis-based digital marketing and web design agency that helps companies get the high-quality leads they need to grow and thrive. Our tactics include inbound marketing, SEO, advertising, web design, content creation and sales automation. We are an accredited HubSpot Platinum Partner and we offer full-service HubSpot onboarding, enablement and strategy for new and current users.