Walking the Buyer's Journey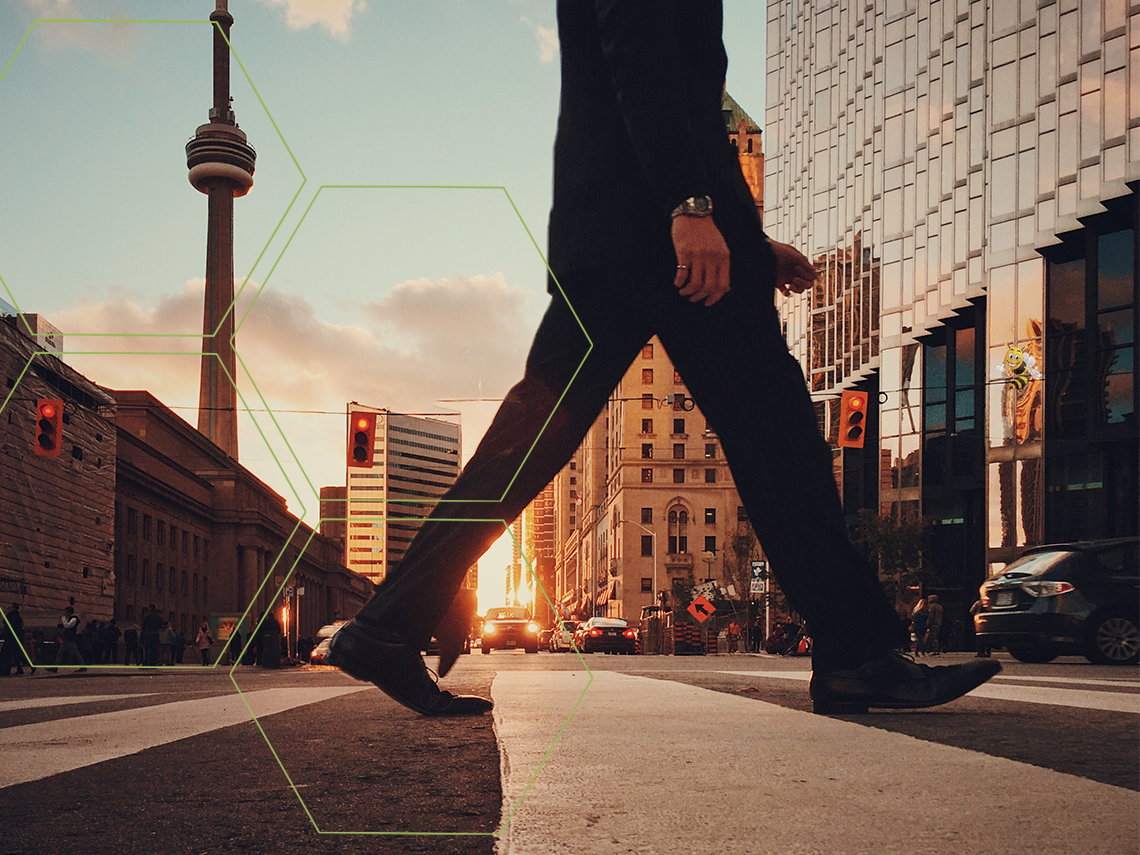 In the days of print marketing, marketing efforts were all about quantity. You sent your fliers to as many mailboxes as you could, knowing a small percentage would actually reach out to you.
Marketing wasn't tailored to different buyers, it was general to appeal to as many people as possible.
Now, successful marketing is about quality leads, not quantity.
Today's consumers expect a different kind of process. Buyers do most of their own research online. They expect answers that speak to their specific needs. If they can't find that on your website, they'll move on to your competitor.
That self-motivated behavior is called the buyer's journey. It's the path that visitors follow when they become customers.
Marketers can use this information to create targeted content aimed at attracting customers at each step of their own personal journey.
What is the Buyer's Journey?
Each buyer and needs is different, but they all go through a similar process when deciding a new product or service.
As defined by HubSpot, the buyer's journey follows 3 key steps:
Awareness Stage: The buyer realizes they have a problem.
Consideration Stage: The buyer defines their problem and researches options to solve it.
Decision Stage: The buyer chooses a solution.
Whatever product or service your buyer needs, they generally have the same motivations at each stage:
How to Find Your Ideal Buyer
Before you can walk the buyer's journey, you first need to find your ideal buyer. The best way to do that is through buyer personas.
Buyer personas are fictional, generalized representations of your ideal customers. They have a name, an age, a job, family, hobbies, values and fears. They are fleshed-out and feel like real people. From there you can determine:
What messages will resonate with them the most
What channels to use to reach them
How to convert them from a prospect into a sale
The strongest buyer personas are based on market research as well as on insights you gather from your actual customer base. Depending on your business, you could have as few as one or two personas, or as many as 10 or 20. If you're new to personas, start small! You can always develop more personas later if needed.
How to Define Your Company's Buyer Journey
Once you've developed some personas, you can use your research to build buyers journeys for each of them. While the stages of the buyer's journey are fairly universal, the specific questions and feelings of your buyer will depend on your business.
HubSpot has defined the questions you need to ask at each stage of the buyer's journey:
Awareness stage
During the Awareness stage, buyers identify their challenge or an opportunity they want to pursue. They also decide whether or not the goal or challenge should be a priority. In order to fully understand the Awareness stage for your buyer, ask yourself:
How do buyers describe their goals or challenges?
How do buyers educate themselves on these goals or challenges?
What are the consequences of inaction by the buyer?
Are there common misconceptions buyers have about addressing the goal or challenge?
How do buyers decide whether the goal or challenge should be prioritized?


Consideration stage
During the Consideration stage, buyers have clearly defined the goal or challenge and have committed to addressing it. They evaluate the different approaches or methods available to pursue the goal or solve their challenge. Ask yourself:
What categories of solutions do buyers investigate?
How do buyers educate themselves on the various categories?
How do buyers perceive the pros and cons of each category?
How do buyers decide which category is right for them?


Decision stage
In the Decision stage, buyers have already decided on a solution category. For example, they could write a pro/con list of specific offerings and then decide on the one that best meets their needs. Questions you should ask yourself to define the Decision stage are:
What criteria do buyers use to evaluate the available offerings?
When buyers investigate your company's offering, what do they like about it compared to alternatives? What concerns do they have with your offering?
Who needs to be involved in the decision? For each person involved, how does their perspective on the decision differ?
Do buyers have expectations around trying the offering before they purchase it?
Outside of purchasing, do buyers need to make additional preparations, such as implementation plans or training strategies?
Answer these questions to create content that will speak to your buyer wherever they are in their journey.
Walking the Buyer's Journey with Growth-Driven Design
Just like how marketing has evolved to match buyers' changing habits, websites have as well. One of the best ways to stay on top of the buyer's journey is building your website with your users in mind, through Growth-Driven Web Design.


Growth-Driven Web Design is an approach to web design that focuses on smaller changes executed throughout the year, based on user data. Instead of focusing all your time and energy upfront and then waiting years to update again, you spend less time initially on the site but more time throughout the year tweaking your site based on data.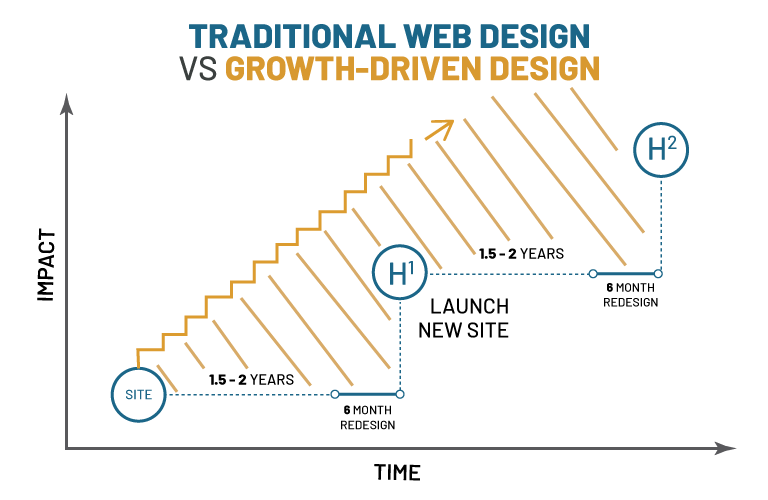 Growth-Driven Web Design breaks out of the mold of traditional design to take a more proactive approach. It focuses on converting leads and staying on top of design trends by following user behavior.
In a Growth-Driven Web Design approach, websites are continuously updated every month, with substantive changes to keep your users engaged and moving through the buyer's journey.
GDD a three-step, ongoing process:
Strategy: Develop overall goals for the site to measure success.
Launch Pad: A functional, but slightly more minimal, site that's launched in 1-3 months.
Continuous Improvement: The site is continuously updated and modified, using feedback from the goals set in step 1.
It's not enough to just put your product or service out into the universe - you need to tailor it to how your buyers make their purchasing decisions. Following the buyer's journey is the best way to convert customers into high-quality leads.
* * *
Free Customer Journey Template
Understanding a customer's journey across your entire organization enables you to discover how to be consistent when it comes to providing a positive customer experience and retaining customer loyalty.
This download includes 7 free customer journey map templates:
Buyer's Journey Template
Current State Template
Lead Nurturing Mapping Template
Future State Template
A Day in the Customer's Life Template
Customer Churn Mapping Template
Customer Support Blueprint Template
---
BizzyWeb is a Minneapolis-based digital marketing and web design agency that helps companies get the high-quality leads they need to grow and thrive. Our tactics include inbound marketing, SEO, advertising, web design, content creation and sales automation. We are an accredited HubSpot Platinum Partner and we offer full-service HubSpot onboarding, enablement and strategy for new and current users.