How many years have you been in marketing (or doing what you're doing)?
26 years in all facets of Marketing – MarComm, Product Management, Channel Marketing, Advertising, Digital Marketing, Event Planning and Marketing Strategy.
What industries have you worked in?
High Tech – IoT/M2M, Corporate Incentives, International and Domestic channel, Digital Marketing.
What talents do you have?
I like to be a mom and scrapbook –and I can multi-task like no one else!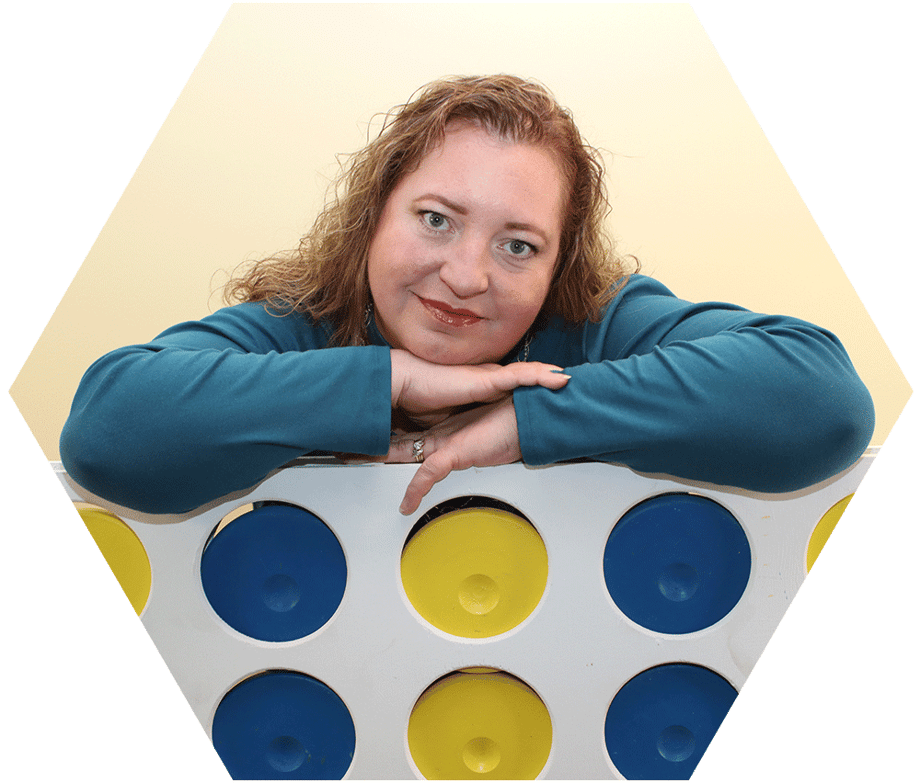 What outside interests do you have?
Spending time with family, boating, going to the cabin, travel and learning about new cultures, reading and movies.
What is your favorite movie line?
"I do not think that word means what you think it means."
–The Princess Bride
What is the Buzz about you (accolades or certifications)?
Education: B.S. in Marketing, Minor in French (University of St. Thomas)

Constant Contact Certifications: Master Certified Solution Provider 2015 –2021, Constant Contact All-Star 2015 - 2019
HubSpot Certifications: Data Integrations, Guided Client Onboarding, HubSpot Solutions Partner, HubSpot Certified Trainer, Inbound, Inbound Marketing, Marketing Hub Implementation, Marketing Software, Objectives-Based Marketing, Platform Consulting, Reporting, Revenue Operations, Sales Hub Implementation, Sales Hub Software, Salesforce Integration, Service Hub Software

Accolades: Secretary, Gamma Sigma Sigma Sorority, AIPPM Product Manager
Why do you like working here?
I love learning about someone's business, and strategizing with them about how to make it grow. The people we have working here are all very authentic, and extraordinarily talented, which makes coming to work every day fun.
What gets you up in the morning?
Coffee...lots of coffee. Oh yeah, and the kids too –being a good mom and having fun with my kids...and my husband –he's the awesomest cat I know... where's my coffee?
What is your BuzzWord?
Fantastic
Favorite candy bar
Lindt milk chocolate bar with hazelnuts