How many years have you been in marketing (or doing what you're doing)?
12 years in web development/technical support
What industries have you worked in?
Janitorial and Automotive
What talents do you have?
CSS, HTML, PHP, Advanced Custom Fields, troubleshooting to name a few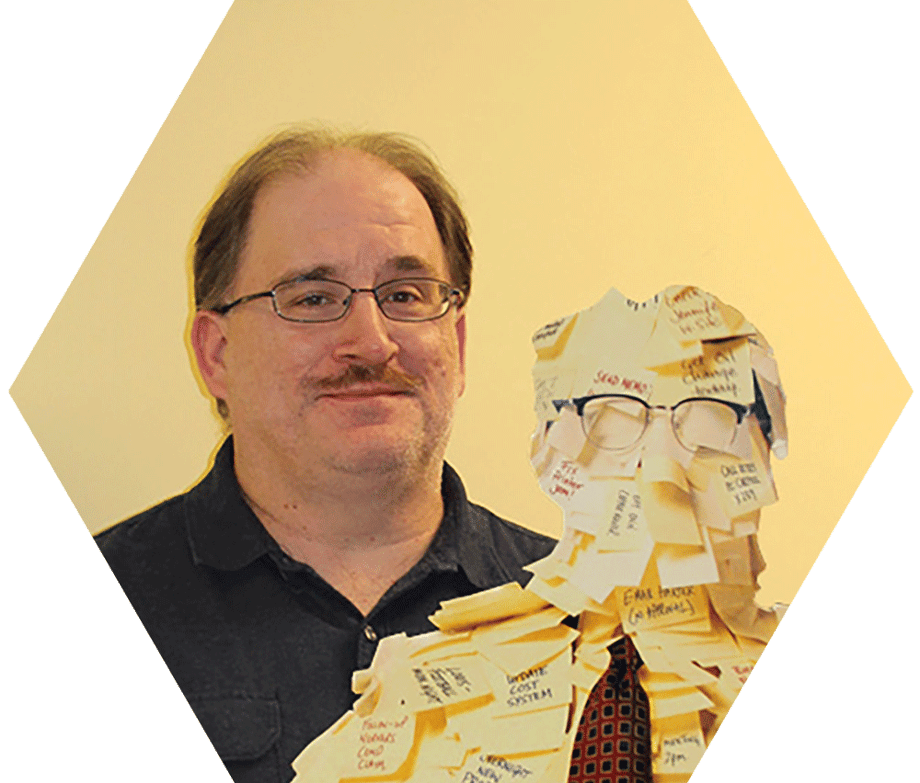 What outside interests do you have?
Star Trek, baseball, golf, reading, sci-fi, fantasy, and PC gaming, tabletop rpgs (example: Dungeons and Dragons)
What is your favorite movie line?
All we have to decide is what to do with the time that is given us.
- Gandalf, The Fellowship of the Ring
What is the Buzz about you (accolades or certifications)?
Education: Information Technology - Web Design/Developer (Moraine Park Technical College)
Google Certifications: Google Analytics for Beginners, Google Tag Manager, Advanced Google Analytics, Introduction to Data Studio
HubSpot Certifications: CMS for Developers, CMS for Developers II, CMS for Marketers, CMS Hub Implementation, Delivering Client Success, Growth Driven Design, Inbound, Inbound Marketing, Marketing Hub Software, Objectives-Based Onboarding, Revenue Operations, Sales Hub Software, Salesforce Integration, Service Hub Software
LinkedIn Learning: Learning the JavaScript Language
Why do you like working here?
Everyday brings new challenges and learning. It's not a repetitious type of job. Being able to create websites and functionality, especially with the client in mind so that they can make changes on their own, gives such a different and very neat perspective. Of course we have a great team of people!
What gets you up in the morning?
Other than a loud continuous meow from a cat, as he feels no one should be sleeping at that time in the morning, the idea of making a living doing something I enjoy and have a passion for everyday is what gets me up in the morning.
What is your BuzzWord?
Do or do not. There is no try,
Favorite candy bar
Reeses Peanut Butter Cups