How many years have you been in marketing (or doing what you're doing)?
I have been working in marketing since 2018, though I have only been with Bizzyweb for 3 months.
What industries have you worked in?
I have worked in green energy tech, customer service, student fundraising, and visual design.
What talents do you have?
I am analytical and methodical. Also, I can still run a mile in under 7 minutes.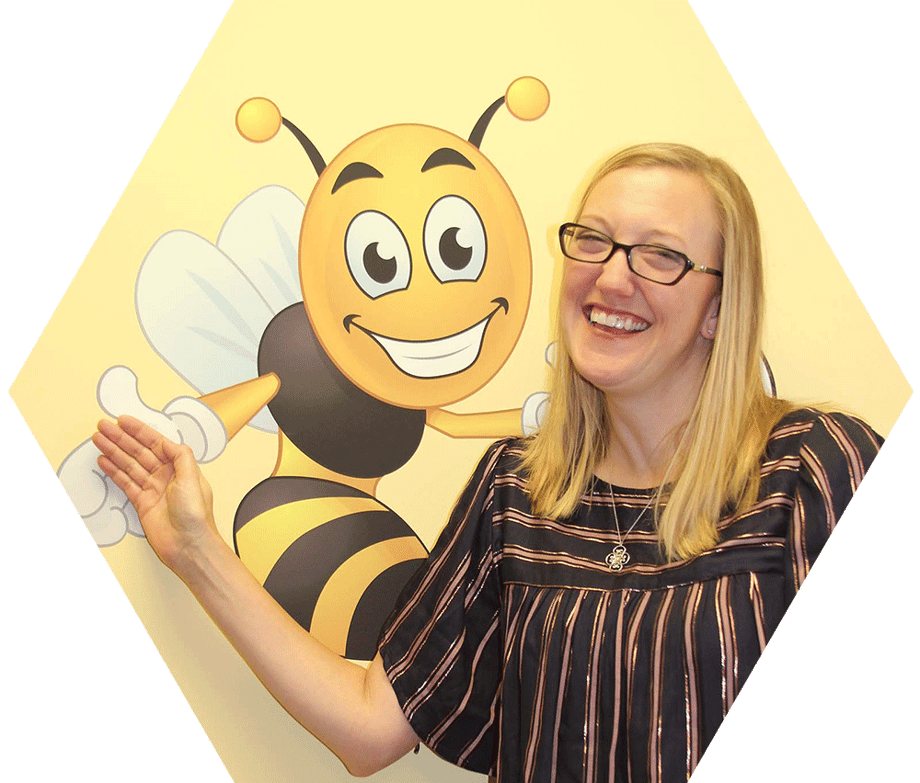 What outside interests do you have?
Running, baking, reading, anything murder mystery, Gudetama
What is your favorite movie line?
"Orange whip? Orange whip? Three orange whips"
- Blues Brothers
What is the Buzz about you (accolades or certifications)?
Education: B.A. Communications (University of Maryland, University College)
Google Certifications: Google Analytics Individual Qualification, Google Ads Search, Google Analytics for Beginners, Google Analytics, Google Ads Display, Google Ads Video, Shopping Ads, Google Ads - Measurement, Google Ads Creative, Google Analytics Skillshop
HubSpot Certifications: CMS for Marketers, Contextual Marketing, Content Marketing, Digital Advertising, Digital Marketing, Email Marketing, Growth Driven Design, Inbound, Inbound Marketing, Inbound Marketing Optimization, Marketing Hub Software, SEO
SEMRush Certifications: SEO Toolkit
Apple: Apple Search Ads
Accolades: Graduated Summa Cum Laude from University of Maryland
Why do you like working here?
I like the challenge andI of coursethe people I work with. I like that each client presents different challenges and requirements and we then have the opportunity to find a niche solution.
What gets you up in the morning?
My brain, I typically wake up before the alarm.
What is your BuzzWord?
What a pip
Favorite candy bar
Anything with marshmallow, or Meiji Chocolate from Japan