How many years have you been in marketing (or doing what you're doing)?
I have 10 years in project management and recently made the exciting transition to marketing and am loving every minute of it!
What industries have you worked in?
I have worked in Family Law, HVAC, and extensively in Agriculture.
What talents do you have?
Restoring order from chaos, gardening, and being Grammy to 7 grandlittles.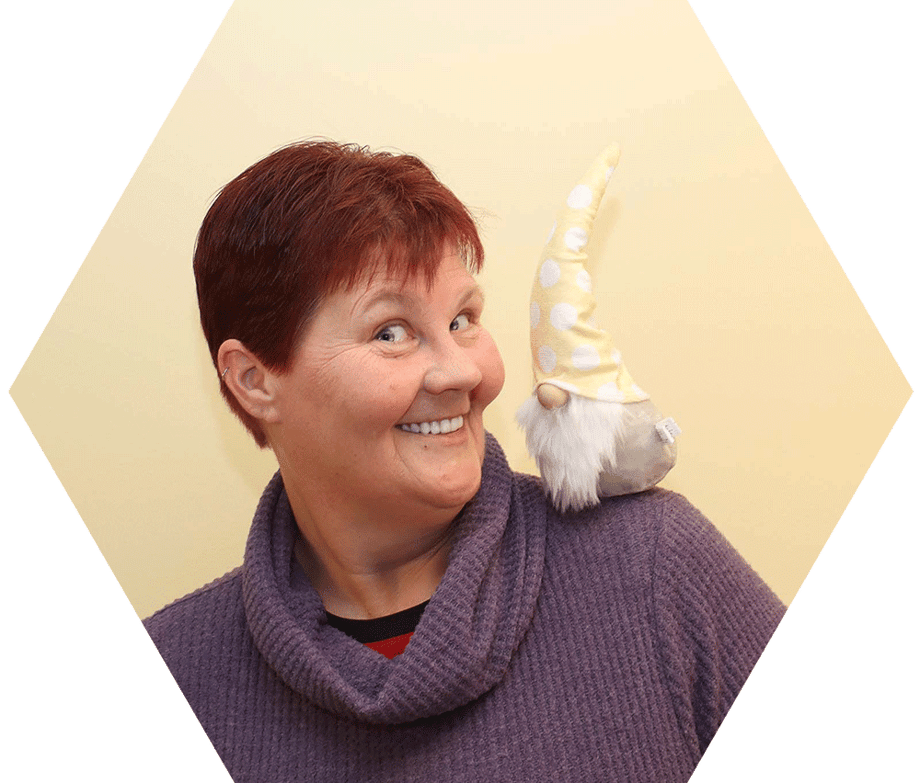 What outside interests do you have?
Family, cooking, "flip a coin" traveling, music, farming
What is your favorite movie line?
"Not all those who wander are lost."
— J.R.R. Tolkien
What is the Buzz about you (accolades or certifications)?
Education: AAS Accounting (South Central College-Mankato)
Google Certifications: Google Analytics Individual Qualification, Google Analytics for Beginners, Advanced Google Analytics

HubSpot Certifications: CMS for Marketers, Inbound, Inbound Marketing, Inbound Marketing Optimization
Why do you like working here?
The people. Having the opportunity to work with and help clients and team members who love what they do and achieve their successes is the ultimate reward! Digital Marketing is always changing — always evolving — and I get front row seats watching the process of an idea grow into a design and establish an internet presence. Every day is different, and it is a constant adventure. I love my job!
What gets you up in the morning?
Always the dog.
What is your BuzzWord?
Absolutely!
Favorite candy bar
Heath Bar or Hershey with Almonds