How many years have you been in marketing (or doing what you're doing)?
1.5 Years
What industries have you worked in?
Theatre, Telecommunications, Event Planning and Decorating
What talents do you have?
Making people laugh and a Cliff Clavinesque memory for useless facts, song lyrics, and movie lines.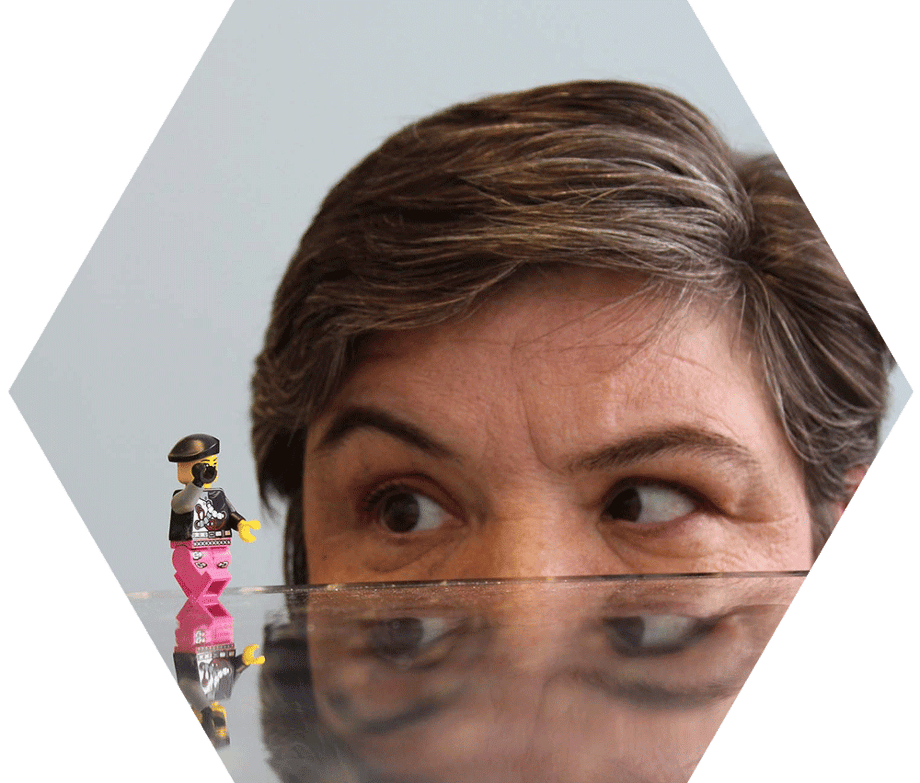 What outside interests do you have?
Literature, Camping, Hiking, Knitting, Cooking
What is your favorite movie line?
"Life moves pretty fast. If you don't stop and look around once in a while, you could miss it."
Ferris Bueller's Day Off
What is the Buzz about you (accolades or certifications)?
Education: B.S. Technical Theatre (Minnesota State - Mankato)

Google Certifications: Google Analytics for Beginners
HubSpot Certifications: Client Management, Contextual Marketing, Digital Marketing, Growth Driven Design, Growth Driven Design Agency, Inbound, Inbound Marketing, Marketing Hub Software, Reporting, Service Hub Software
Why do you like working here?
The best part of BizzyWeb is the people. I enjoy working on websites and marketing, but the team spirit, supportive environment, and laughter keep me coming back for more.
What gets you up in the morning?
2 dogs and my kids ignoring their alarm clocks.
What is your BuzzWord?
Collaborative –For me it is all about working together
Favorite candy bar
Reese's