The State of Social Media in 2023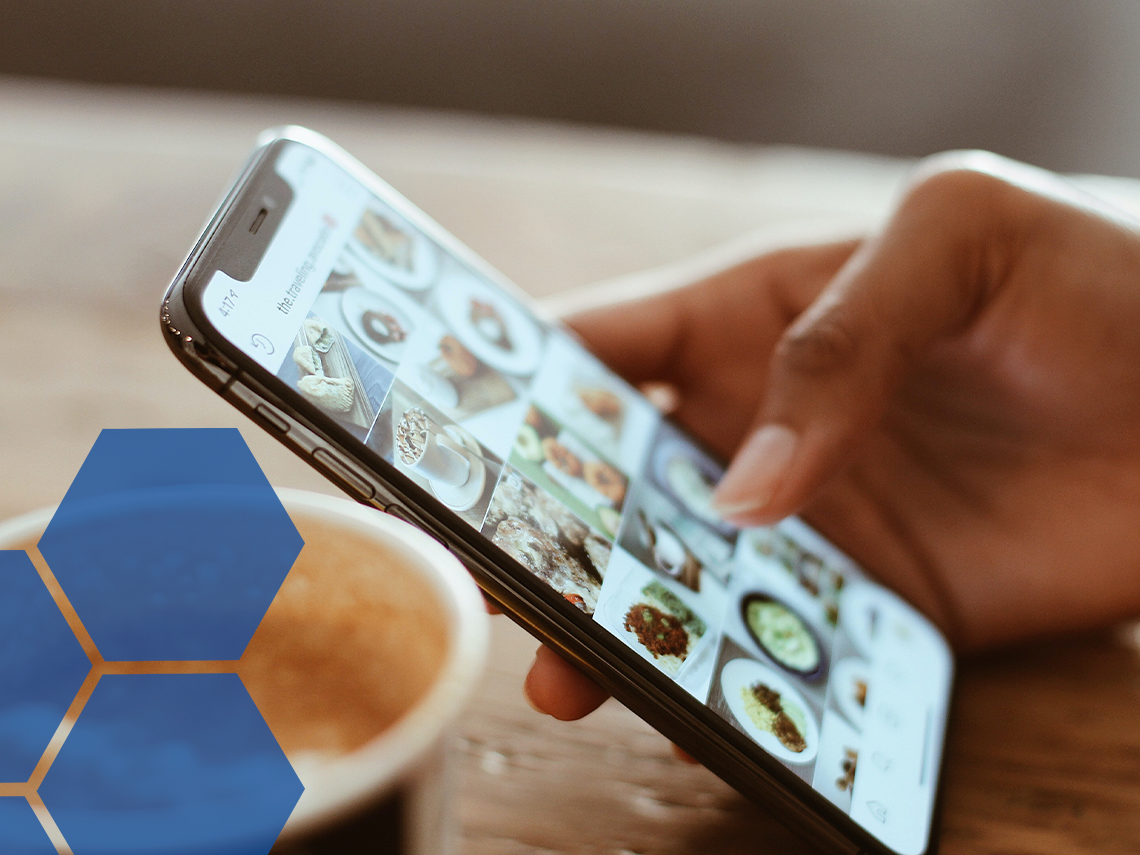 The evolution of social media has been a fascinating journey, shaping the way people interact with each other and the world around them. From the continued dominance of Facebook and Twitter, to the rise of Tiktok, social media has become an integral part of our daily lives.
Just as social media platforms have evolved, your social media strategy needs to change and adapt in order to see actual results.
HubSpot and Brandwatch published a comprehensive study of global social media trends. Join me as I dive into the report and tease out the trends, innovations and challenges facing social media in 2023 and the years to come.
The State of Social Media in 2023: What Brands Need to Know
1. Social media is becoming the preferred e-commerce platform for consumers
Purchasing decisions have long been informed by social media, but the rise and improvement of direct purchasing mean that more and more purchases are happening right in the apps. Social is the preferred product discovery platform for consumers aged 18-44, and 25% of users in that age range have bought a product on a social app in the past three months.
If you're in the e-commerce space, you need to plan for this trend to continue and ensure that your audience can buy from your social platforms. While we're seeing this mostly in the B2C sphere right now, B2B consumers also need to take note: once something takes off in the consumer realm, it often trickles into the business realm. This is the perfect opportunity to be ahead of the curve.
2. Content should be custom to each network
In the past, you could get away with posting the exact same copy and imagery to each of your social media networks. In 2023, that doesn't work anymore. Users expect different experiences and interact in unique ways across each platform.
Take a video for example: TikTok is short, snappy and irreverent; LinkedIn is more informational and tactical. If you post a 3-minute how-to video to TikTok, that's not likely to get much engagement. The same exact content on LinkedIn, however, likely will perform well.
You can re-use the same core information across multiple social media platforms, but how that information is delivered should be tailored to that network. However, that's not always possible with limited resources. If you are considering reposting content, Mat Cruz, HubSpot Social Team's Community Management & Growth Specialist, recommends asking yourself these questions:
Does the content you want to repost fit each platform you're on?
A simple copy and paste, while being a timesaver, can put a bad taste in an audience's mouth if the content seems out of place. A tweet may fit LinkedIn, but not Instagram. You have to take a step back and ask, "Does this message make sense on this platform?"
Does reposting a piece of content echo value or add noise? Users follow brands to get value from the content they post. If the content doesn't bring value to the audience, don't repost it. Social is a noisy place. Don't add to it for the sake of posting.
Can reposting be a tool in production, not just publishing?
Reposting can be useful for saving time, but if you truly want to drive engagement, your content should be unique on each platform and tailored to that audience.
3. Social search > Google search
When it comes to finding and researching brands, more and more people are using social media - not Google - to do their research. 36% of Gen Z and 22% of millennials prefer to search for brands on social media more often than through search engines.
This doesn't mean that Google search is unimportant or that people aren't using still using Google to answer their questions - what it does mean is that you can't assume someone will go to Google to search for your brand when they first hear about you. Instead, they might be turning to your social media profiles to find out who you are and what other people have to say about your brand.
This means a few things for brands:
You have to pay attention and respond to reviews
Make sure your username is easily searchable and matches your exact (or near exact) name on your website and other marketing materials
Use relevant keywords and hashtags in your social posts and bio for searchability
Many users will do their research on social media, so you need to meet them where they're at.
4. Best days and times to post have changed
Just like how networks, user behavior and usage have changed in 2023, so have the times when people are most likely to be online.
The best times to post on social media in general, across all industries and platforms, are 6 PM to 9 PM and 12 PM to 3 PM. And Friday is the best day to post.
This shift makes sense - people are more likely to be browsing social media in the evening after school/work or during the day in pockets scattered through the afternoon. If you're looking for an ideal time to post, start with these guidelines.
5. Use social media as a customer service channel
More than likely, your audience is already using your social media to solve their customer service issues. One in five Gen Z, millennial, and Gen X users have contacted a brand through DM for customer service in the past three months alone. Many will opt to just DM your company on social instead of even looking for a customer service phone number or email address on your website.
You can leverage this user behavior to provide answers to routine customer service questions and improve your customers' engagement with your product or service. Tap into a chatbot to automate common customer service questions. Have a customer service rep answer questions that come in - instead of defaulting to the social media manager.
If you have a large volume of customer service questions or requests coming in, you may also want to set up separate social media accounts - for example, a "@XYZCompany Help" Twitter profile.
The state of social media in 2023 is one of constant evolution and change. Brands must keep up with these changes in order to effectively engage with their audiences and drive results. The trends and innovations outlined in the HubSpot and Brandwatch study provide valuable insights for brands looking to stay ahead of the curve.
By leveraging social media as a customer service channel, optimizing their profiles for searchability, and posting at the right times, brands can maximize their impact on social media and connect with their audiences in meaningful ways. As social media continues to shape the way we interact with the world around us, it's essential for brands to adapt and evolve their social media strategies accordingly.
* * *
Free Download: The Beginner's Guide to Digital Marketing
If you want to grow in 2021, now's the time to iron out your marketing plan. To be prepared for budgeting this season, there should really be a digital strategy in place to aid your company in reaching their goals. In this guide, we're going to walk you through everything you need to create a solid marketing plan.
In this download you'll learn how to:
Set achievable goals
Find your ideal customer and create buyer personas
Align your branding and marketing
Analyze your competitors online
Measure digital marketing success
Execute effective digital marketing tactics


---
BizzyWeb is a Minneapolis-based digital marketing and web design agency that helps companies get the high-quality leads they need to grow and thrive. Our tactics include inbound marketing, SEO, advertising, web design, content creation and sales automation. We are an accredited HubSpot Platinum Partner and we offer full-service HubSpot onboarding, enablement and strategy for new and current users.