The Switch to Google Analytics 4: What You Need to Know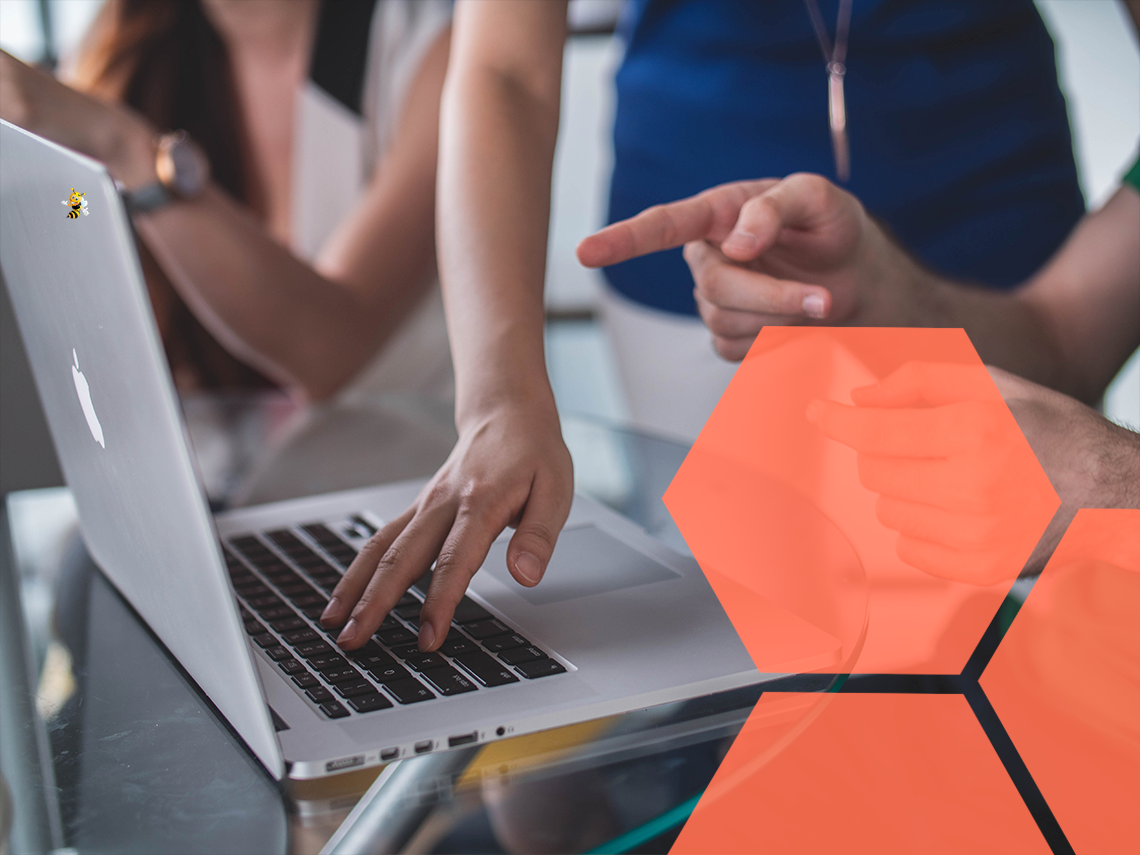 It's official: Google Analytics as we know it, is no more.
Well, soon-to-be no more: on July 1, 2023 Universal Analytics will no longer be supported. Instead, Google Analytics will be moving to Google Analytics 4.
This is a huge change that impacts how Google Analytics functions, how data is pulled, and how websites parse data. Here's what you need to know before the switch happens.
Key Differences Between Universal Analytics (UA) and Google Analytics 4 (GA4)
GA4 isn't just an update to Google Analytics: it's a complete redesign of the system.
The overall interface of UA and GA4 looks very different, and there are many differences to go over. So many, in fact, that I'm going to send you to Google Analytics Help to dig into every single change. (By the way, I'm a Google-Certified Trainer and regularly offer talks and trainings on Google products and services - if you'd like to attend an event and ask questions live, check out bizzyweb.com/events.)

A side-by-side comparison of Universal Analytics (left) and GA4 (right)
However, there are some high-level changes that influence the entire methodology of Analytics. These are the driving principles of GA4 that set it apart from its predecessor.
→
tl;dr version: GA4 shifts focus away from vanity metrics like pageviews to the metrics that matter, like engagement. All while meeting modern privacy concerns.
Skip to a section:
1. Emphasizing events, not sessions
If you take nothing else away from this article, remember this: GA4 is all about activity, not views. This is the biggest difference between UA and GA4.
UA currently focuses on pageviews and all data flows from there. For example, you might look at a specific page and from there, look at how many stayed and for how long, what pages they went to, and where they came from to get to your site.
GA4, by contrast, focuses on events. You can break out from there how many views a page got, but it's no longer the central metric. You have the power to define what events are on your website, but events are essentially actions that someone took, vs just loading a page (pageview). Some of the default events in GA4 include:
When your app is installed or uninstalled on a device

When a user clicks on a link to another domain from your website

When a user downloads a file from your website

The first time a visitor visits your website or uses your app

When a user reaches 90% scroll depth on a page

When a user starts, stops, or completes a video

When a user uses your in-site search function
Because of this transition, some metrics are changing or going away altogether. The most notable being bounce rate, which is no longer measured in GA4. Under this events-first model, bounce rate is irrelevant. As Google explains:
Bounce rate, as it's calculated in Universal Analytics, is a reasonable measure of site engagement, but it has become less useful as websites and apps have changed. For example, it's possible for users to view a single-page application (SPA) and leave without triggering an event, which would be considered a bounce.
This events-first model means that marketers need to shift their entire perspective on web data. Instead of focusing on how many people viewed a page, GA4 is encouraging you to focus on other, more relevant metrics.
2. App and website data in one place
The other large shift in GA4 is how app and website data are gathered and centralized. This is a shift that's only relevant to companies who have both a website and a mobile app, but for companies in that position, it's a huge change.
In UA, you gather app data using the Mobile App Sources Report and by setting up unique properties. In order to look at app data in UA, you would have to set up a specific view. In GA4, this data is pooled together so you can get a clearer picture. Instead of using properties and views, GA4 uses data streams. Here's how Google describes Data Streams:
Each Google Analytics 4 property can have up to 50 data streams (any combination of app and web data streams, including a limit of 30 app data streams).

A data stream is a flow of data from a customer touchpoint (e.g., app, website) to Analytics.

When you create a data stream, Analytics generates a snippet of code that you add to your app or site to collect that data. Data is collected from the time you add the code, and that data forms the basis of your reports.
You can still set up reporting to separate your app data from your website data using data streams, but you can also pull the two simultaneously. And because app data is no longer relegated to a different area in Google Analytics, you're also able to see even more data than before.
3. Meeting modern privacy concerns and requirements
Many GA4 updates are necessary because of new internet privacy laws that came into place after UA was created. GDPR, CCPA, and CPRA all limit the information a website can track and store about its visitors and require websites to be upfront with visitors about what personal data will be collected - and in some cases, require visitors to opt-in to data collection. Likewise, Apple's privacy changes in 2021 severely impacted and limited the ability of apps to track personal data.
Because of these new privacy laws - and predictions that many more are to come - GA4 reduces the amount of personal data stored. Arguably the biggest shift here is that GA4 will no longer log or store IP addresses, and it also offers "cookieless tracking." Google describes the shift as a way to "future-proof" privacy concerns:
Analytics is designed to adapt to a future with or without cookies or identifiers. It uses a flexible approach to measurement, and in the future, will include modeling to fill in the gaps where the data may be incomplete. This means that you can rely on Google Analytics to help you measure your marketing results and meet customer needs now as you navigate the recovery and as you face uncertainty in the future.
This goes back to the event-first focus in GA4: instead of looking at demographical information of who is viewing the website, GA4 wants you to focus on how your site and/or app is being engaged with.
4. No more views - instead, data streams and explorations
For GA4 changes, The Biggest Deal in the marketing realm - but the one that most people aren't going to care about - is how reporting is pulled. Specifically, views are going away.
UA relies heavily on custom views, which are ways of filtering data. Some examples include setting up a view for users only from a specific country, a view for app users only, or a view to exclude your employees from your data.
Views won't exist in GA4. Instead, you'll have to parse out the same data using completely different reporting methods. In GA4, there are reports and explorations that you can use to pull data.
Reports are the default data options that come with GA4:
Explorations are more or less custom reporting options - note: they are not called reports in GA4, but they are a reporting tool. This is where you would be able to pull the same metrics that you currently pull using views.
This means that your data looks different than what you're used to in UA. However, the trade-off is that you get much, much more data in GA4. The data is also focused on more valuable metrics that shed light into how visitors engage with your website.
Get Ready for the Shift with BizzyWeb SEO Services
GA4 is completely free to use and set up. However, it will only start pulling data from the date it's created, and the default data. If you want historic data pulling through and custom events and data streams to truly reflect the metrics that matter to you, you need an expert.
BizzyWeb is a full-service Digital Marketing, Inbound Marketing and Growth-Driven Web Design agency, based in Minneapolis. We offer SEO services as part of our Digital Marketing and Inbound Marketing programs for supercharging growth.
Our team members are Google certified, and we regularly speak on behalf of Google at events across the country.
* * *
Improve Your On-Page SEO with the On-Page SEO Checklist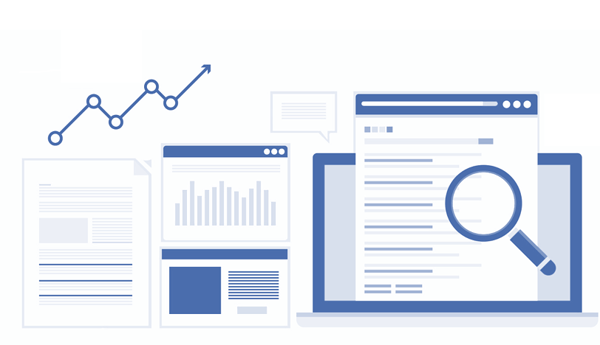 Download our SEO checklist of important on-page elements you can optimize for on-page SEO and content optimization.
This download will give you concrete steps to take on every page to optimize it for search engines.
---
BizzyWeb is a Minneapolis-based digital marketing and web design agency that helps companies get the high-quality leads they need to grow and thrive. Our tactics include inbound marketing, SEO, advertising, web design, content creation and sales automation. We are an accredited HubSpot Platinum Partner and we offer full-service HubSpot onboarding, enablement and strategy for new and current users.