What's New at HubSpot - Biggest Takeaways from Inbound 2022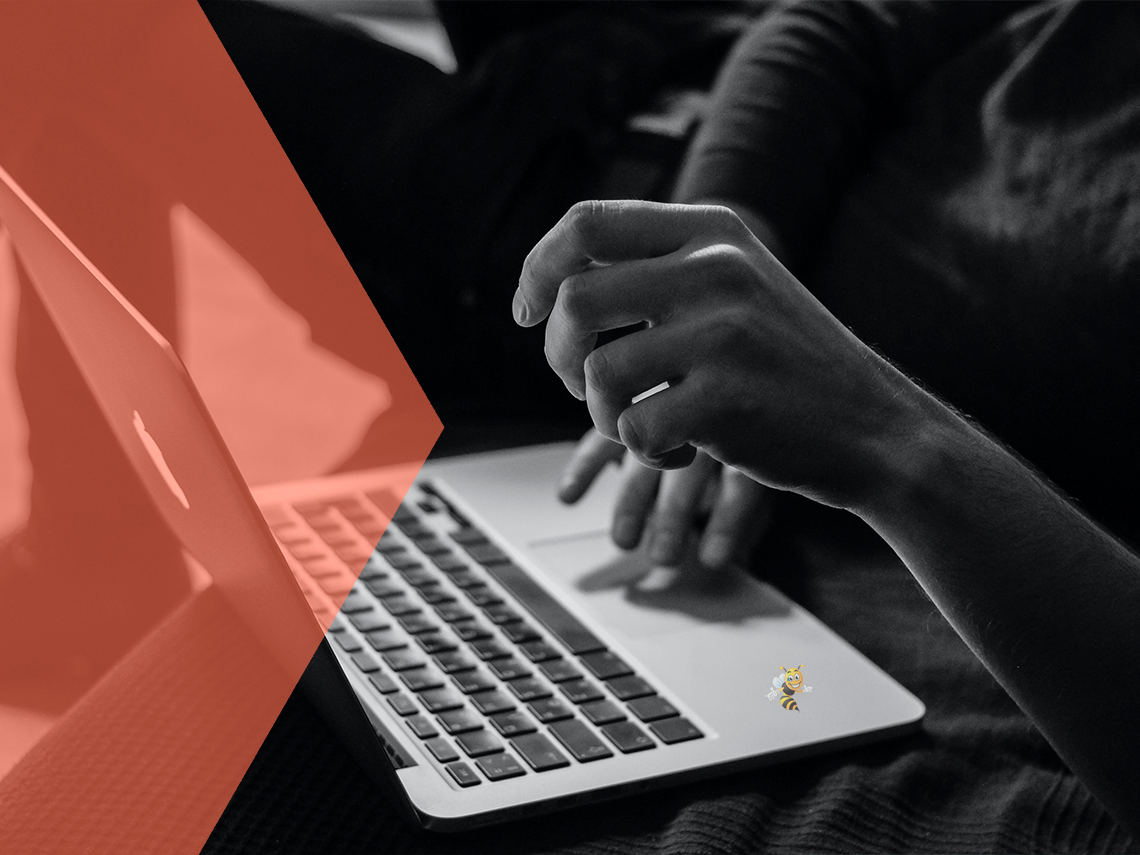 We're back from the biggest event of the year (in our corner of the internet) - HubSpot's Inbound 2022 conference. One huge takeaway: HubSpot's tools are about to get some seriously big upgrades.
Whether you're a current HubSpot user or considering the platform, this is everything you need to know about what's coming up for HubSpot.
Insights from Inbound 2022
Before I dig into specifics, I want to cover the most important message from Inbound: connection. The last few years have led to a massive rise in disconnections: people are disconnected from each other, businesses are disconnected from their customers, and data is disconnected.
Addressing this disconnect is the guiding principle for most of the HubSpot changes announced at Inbound this year. The updates aim to connect separate systems, connect data to people, and connect people to people. It all boils down to one place where all systems sync, clean data from the jump, and improved cross-team/cross-tool communication.
Operations Hub - automate data cleanup and routing
Operations Hub is going to be seeing some massive changes - most of them aimed at drastically reducing the amount of time you have to spend fixing bad data.
Currently in Development
More Integrations

Over 100 new data sync integrations and even more of customers' favorite apps

AI-Powered Data Quality

Assess and improve your data quality in HubSpot with new tools

Sync More Objects

Sync more objects - including commerce-related data - while keeping the associations between objects in sync

Multi-region Data Sharing

Sync and share your HubSpot data with Snowflake regardless of what region your data is hosted in

More Robust Reporting

Run advanced aggregate calculations, nest conditional logic, and more

Advanced Triggers

Custom workflow triggers for more power, control, and flexibility over your automation
Being Planned
Deeper Data Sync

Better filters and sync more field types between apps

Broader Data Sharing

Sync and share your HubSpot data with more data platforms, including global data centers

Robust Workflow Control

Better tools and controls for managing, sharing, and controlling access to workflows

Operationalizing Datasets

Combine and transform data from across objects and apps to power automation, segmentation, and reporting

Automation Platform

Continued improvements to the platform, like event-based workflows, that will make automating business process even easier

Improved Data Portability

Connect HubSpot to your apps via more robust APIs, improved bulk exports, and expanded data sharing
CMS Hub - more for less
CMS Hub is drastically increasing the amount of control you have, new tools at your disposal, and what you can do with the tools.
Currently in Development
Content Decoupling

Content and presentation layers decoupled for increased customization of both; including a unified GraphQL layer for querying and filtering data

Powerful Video Tools

Native video in HubSpot with lead gen, accessibility features, and viewing events for reporting

Files Partitioning

Partition files in File Manager based on folders or teams - reduce confusion and accidentally deleted files

Blog Editing Enhancements

Improvements to the marketer blog template editing and inline module insertion experience

New Conversion Tools

Customizable website pop-ups that leverage first party cookies & CRM data for segmentation and personalization

Enhanced Content Insights

In-depth recommendations for improving your website's performance, with tracking for reporting
Being Planned
Content Approval Flows

A collaborative content workflow based around your team's process

Improvements to Asset Management

Continue maturing asset management within HubSpot to improve your team's productivity and brand consistency

Enhanced Behavior Reporting

Better insights on how your visitors are interacting with your website, and behavioral reporting like heatmaps and more

New JavaScript Rendering

Expand your developers' ability to render content on the website with JavaScript

Enhanced Multi-Langauge Content Management

Improved blog variation creation and support for diacritics in URLs
Sales Hub - more acceleration, more data
We're going to be seeing a lot more tweaks to the sales tools that allow for more customization to accelerate deals.
Currently in Development
Sales Acceleration Improvements

One-click meetings and sequence sentiment analysis

Permissions Improvements

More robust and granular permissions controls

Improved CRM Configurability

Much more customization options in existing tools like default index views, record creator, and board views

Conversational Intl. Improvements

Call topic tagging, advanced reports, and a new coaching library
Being Planned
Sales Enablement

New library of content for sales teams to leverage

Improved Data Model Flexibility

New types of object associations coming
Marketing Hub - connected content, more intelligence
Marketing Hub is going to see a lot of benefits from the focus on cleaner data, as well as more starting points for content to simplify the creation process.
Currently in Development
Campaign Templates

Out-of-the-box templates to create omni-chanel marketing campaigns faster

Customer Journey Analytics

Brand new reporting for tracking customer journeys from start to finish

Calls-to-Action

Customizable, interactive website notifications and pop-ups

HubSpot Video Advancements

Add CTAs, additional segmentation and reporting

LinkedIn Ad Conversion Events

Send standard and custom lifecycle stages to LinkedIn for better attribution and campaign optimization

Social Media Composer

Enhanced composer with new options and Instagram carousel posting
Being Planned
Social CRM Insights

Social CRM data that can be tracked

Data migration to the EU Data Center

Ability to transfer data from the US to HubSpot's EU data center

Automation Command Center

A top-down view of workflows for easier management and optimization

Marketing Email Single Send API

Use data outside of HubSpot to inform your marketing emails within the platform

WhatsApp Integration

Integrate WhatsApp as a channel and automate marketing outreach

SMS Native Chanel

Reach contacts across additional highly requested native channels using HubSpot
Service Hub - gather insights and customize data
Service Hub is seeing fewer changes than other portals, but these tweaks will all have a big impact on reducing time spent by your teams gathering and transferring data.
Currently in Development
Support Workspace

Continued UI improvements that make supporting customers easy

Enhanced Custom Surveys

More insights and customer feedback with automated reminder emails

Customizable Portal

Customize a self-service ticket portal for customers to view and action on tickets

Custom Reporting

Support unique business needs with custom goals
Being Planned
Skills Based Routing

Solve customer issues efficiently by routing issues and chats to relevant agents

Enhanced Custom Surveys

Conditional logic coming to surveys

Enhanced SLAs

Solve varied customer needs - and report on them - with SLA enhancements

Improved Knowledge Base

Let your customers self-serve better with knowledge base customization and multiple knowledge bases

Conversations API

Build flexible integrations with new functionality, like importing data into the Conversations Inbox
Final Thoughts
HubSpot is continuously improving, and these massive changes are sure to make the tool even better. I talked with my team about all of the changes and what they thought were going to be most useful, what they were most excited about, and what they can't wait to use. Here are the top features that BizzyWeb's teams are excited for:
AI-Powered Data Quality - This is going to take a lot of the manual work out of cleaning up data, like de-duping the same properties with different names.
Advanced Triggers & Workflow Control - More controls means and easier time creating workflows for unique situations and businesses - which we run into a lot.
Conversational Intelligence Improvements - The less heavy lifting sales has to do for organizing data, the better. This will make it easier to search past conversations, organize calls by topic, and review performance.
Customer Journey Analytics - One of the biggest struggles with content marketing is trying to directly tie it back to revenue. This reporting tool will give us more insights about where and how leads engaged with content before converting.
Customizable Self-Serve Ticket Portal - Giving clients the ability to see their ticket progress reassures them that action is being taken, without having to constantly send emails.
This is just the tip of the iceberg for Inbound 2022, and everything we've learned. I'm excited to dig more into the data and tools as I process everything I learned to that end, I invite you to join me for an upcoming HubSpot User Group session chatting through some of these changes (and if you're coming to this blog past the event, you can check out the recording below!)
Live Discussion - INBOUND Takeaways with Alex Desnoyers and Dave Meyer
October 13

We learned a TON at HubSpot's annual conference, and we're sharing our favorite tips and tricks, learning and what customers need to know. Join Alex Desnoyers, BizzyWeb's Channel Consultant and all-around HubSpot star, as we share our best stuff for Manufacturers!
After this session, you'll understand:
All the biggest HubSpot announcements, news and product updates

Favorite learnings from expert panels and talks

Tips, tricks and hacks for better Inbound results, HubSpot Sales, Marketing, Service, CMS and Ops hubs
---
Need a new digital marketing or web design plan? We are a Minneapolis SEO, digital marketing, social media marketing, web design and HubSpot inbound marketing agency. Stop on by and get started - and while you're here, pick up a free honey stick (yes, we love our bee-related theme).
References:
What's New At Hubspot
Building A Connected Customer Experience | INBOUND22