Why We Migrated Our Website From WordPress to HubSpot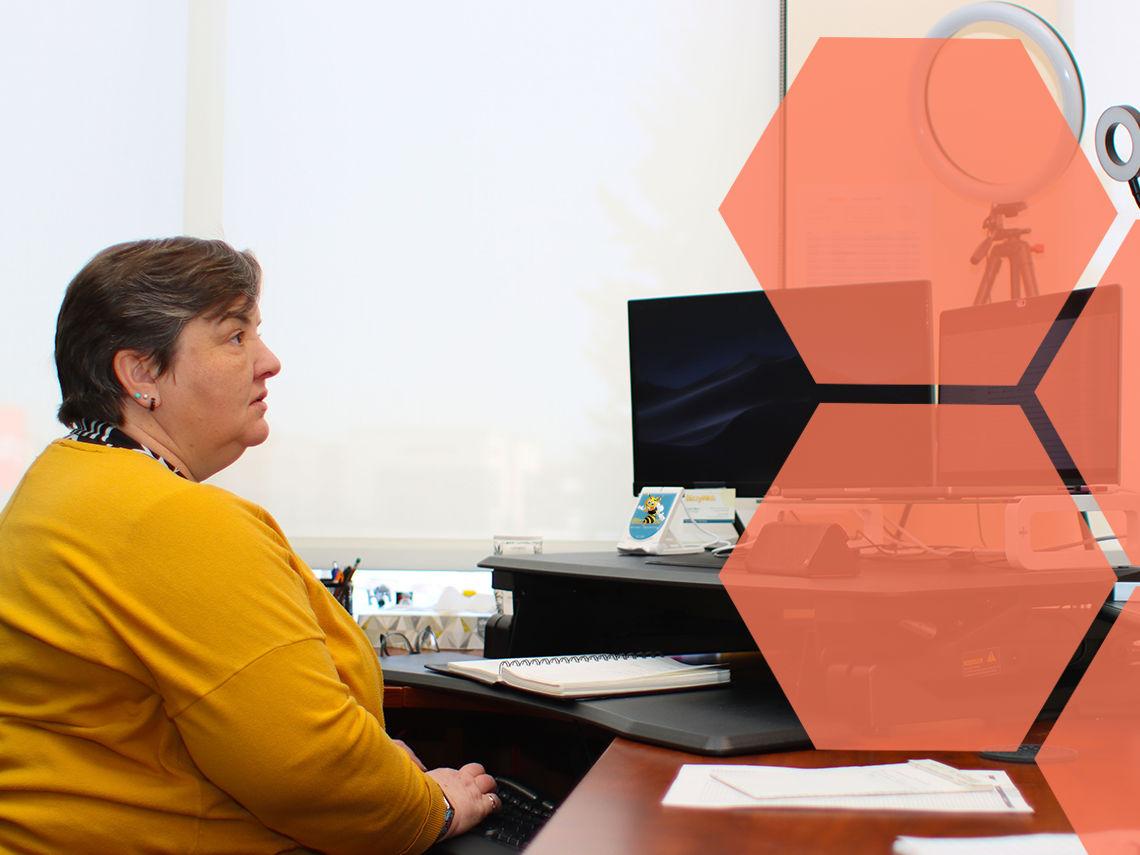 For over 20 years, BizzyWeb has been a WordPress-only agency.
This year, we moved our entire site to HubSpot CMS.
It was a tough decision - not just for the work involved, but for the complete mindset shift it required. We lived and breathed WordPress - not just for our clients, but for us. It was our virtual home for nearly two decades.
So, why the switch? We had to weigh the benefits against the cost: the actual $$$ spent was less of a concern over the other costs: learning a new system, employee training, onboarding, and ongoing maintenance. In the end, the benefits far outweighed the cost.
WordPress vs. HubSpot CMS at a Glance
Before I get into the benefits, I want to give a quick overview of the main differences between the two platforms. Even though both tools allow you to build a site, the way they function is entirely different.
WordPress
HubSpot CMS
Core website management tools
Open-source and free to use.
From free to $1,200 a month, depending on tier.
Hosting
No hosting included, you'll need to pay additional for a website host. Costs can range between $50 - $1,000 a month.

All tiers of CMS Hub come with premium hosting. The monthly rate does not fluctuate based on pages, storage, or traffic.

Plugins
Over 58,000 plugins but no security oversight - buyer beware. If you were to install 24 of the most popular plugins for your website, you'd pay between $287.60 - $1,338.23 a month.

CMS Hub has over

650 apps and integrations,

and nearly 80% of the plugins listed in

this article

come in CMS Hub out of the box. You could pay $0 additional for plugins.

Security
Because WordPress is open-source, it offers no built-in security. It's your responsibility to use a security service or plugin, which comes at an additional cost.
CMS Hub Includes

a standard SSL certificate, web application firewall (WAF), and 24/7 security & threat monitoring out of the box.

Support
Website support is not included, you'll need to rely on an internal team or hire a website developer to maintain your site. This is typically between $100 - $4,500 a month.

CMS Hub takes care of backend maintenance and updates. You get access to a support team 24/7, should you have any questions about your website.

Training
WordPress itself offers limited training, mostly in the form of text articles. There are countless YouTube video tutorials, but you have to hunt to find what you need. You may have to pay for a course to learn how to do certain things.
All HubSpot users have access to HubSpot Academy, which contains educational content ranging from quick tutorials to in-depth certification courses. All free. This is in addition to the Knowledge Base of publicly-accessible tutorials and documentation.
In short - WordPress is open-source and free to use, but requires additional costs and expertise to run properly. HubSpot CMS charges a monthly fee, but includes everything you need to host, manage, and update your site.
Why We Migrated Our Website From WordPress to HubSpot
1. Modular design & customization
It's true that the possibilities for design are endless for WordPress. However, it requires coding experience and additional plugins to make a reality.
With WordPress, our development team was spending a ton of time making minor content and design tweaks. Something as "simple" as changing the background color of a content block on a specific WordPress page meant getting into the code of the site, sometimes creating entirely new templates.
That meant that our content team needed to constantly put in support tickets to make basic design tweaks to specific pages. This pushed out deadlines and took up valuable time from the dev team. It also created frustration and friction across teams.
HubSpot's CMS is built so that non-developers can easily edit pages - without "messing up" the entire site's design. Now if our content team needs to make edits to a specific page - adding images, moving content blocks, changing colors, or adding columns - they can easily do it themselves without needing to put in a support ticket.
With additional tools like Sprocket Rocket that integrate with HubSpot, our content and marketing teams can now design and create pages themselves. This makes it A LOT faster for them to be able to create landing pages for marketing campaigns, with all of the necessary interactive elements.
This allows our development team to spend more time on vital tasks and overall site improvement, instead of spending hours trying to add a button to a page.
2. Marketing & sales integrations
The biggest benefit for us, and for our customers, is that HubSpot is an all-in-one tool that gets your sales and marketing team on the same page.
HubSpot is a network of SaaS (software as service) tools. HubSpot CMS is just one spoke in the wheel of tools. Each of these tools are called "Hubs" and they are:
HubSpot CMS

Marketing Hub

Sales Hub

Service Hub

Ops Hub

Free CRM
By default, if you use HubSpot CMS you also get access to the free CRM. From there, you can add any necessary Hubs for a completely integrated sales and marketing system.
If you're used to "Frankenmarketing" - using several different systems for your revenue generation - CRM, email marketing, lead follow-up, social media, even customer service - it's night and day difference.
Even as a marketing agency, we relied on "Frankenmarketing" as a necessary evil. Marketing and website were seen as two completely separate entities - because one was in HubSpot and one was in WordPress.
With HubSpot, everything works together in a simple, scalable, easy-to-use system. Every click is registered in the system, and we can customize our user experience based on who is visiting.
For our teams, this is invaluable. Because the information is centralized, everyone has full transparency. Sales isn't frustrated because they have no idea what marketing is doing. Marketing can see what blogs, emails, landing pages, and social media posts leads are engaging with to create better content. Development can track a lead's path through the site.
Without HubSpot, pulling the same data required several different tools, patched together to form a foggy picture. With HubSpot, ALL our teams can see what people are engaging with - on and off the website.
3.Security, speed & stability
WordPress is still the most popular CMS software in the world. That also means that it's a target for scammers, hackers and theives who want to exploit common WordPress security gaps.
Even though our development team ensures all of our client websites are fully secured and monitored, there's an inherent security risk that comes with using WordPress. Large-scale attacks that take down hundreds of sites at once have become more and more common. The best development team in the world (which is our team, obviously) can't prevent every single attack on that scale.
On that level alone HubSpot CMS presents a clear advantage: it's not nearly as popular, so exploits are less known to hackers and less of a target. Beyond that, HubSpot CMS offers additional security benefits.
CMS Hub comes with a standard SSL certificate, web application firewall (WAF), and 24/7 security & threat monitoring out of the box. With WordPress, our team had to set up all of that separately for each website we built.
Additionally, uptime and security was dependent on hosting servers. Because that's also managed by HubSpot, we know that sites hosted in HubSpot have a have 99.999% uptime (source).'
Likewise, site speed on WordPress is dependent on the hosting servers, amount of plugins, and media uploaded to the site. HubSpot CMS is focused on speed and automatically handles the most common bottlenecks for speed:
With WordPress, our development team had to manually assess and address all of the above. This ate up a huge chunk of their hours, taking them away from other tasks.
Final Thoughts
Change is never easy, and I won't lie - we did face some challenges when migrating over. There was the daunting prospect of moving years worth of content, images, and data from one platform to another (luckily, HubSpot has tools to make this a lot less painful). Our development team had to learn how to use a new CMS - one that focuses on drag-and-drop and customization over coding. Even though our marketing, content, and sales teams were already using other HubSpot hubs, they still needed to undergo training on how to use the CMS and how to accurately track data.
It was all worth it, 100%.
We have better collaboration, better data, better usability and best of all - our employees are excited and engaged with the new tools. They have much more power to do what they want and see real results. Our inter-team meetings and cross-team meetings have switched from reactive discussions about fixing & tweaking to proactive discussions about what new tactics our teams want to try, what they've done, and what they've seen as a result. It's made our business better as a result. They're not afraid to try new things because it's going to be pain in the butt to update WordPress.
Every business is different, and I can't tell you what the right CMS is for your business. I can tell you that HubSpot is the right CMS for my business. And I'm so glad we took the plunge and decided to switch.
Why Work with a HubSpot Partner Agency?
HubSpot is a large investment. If not implemented and used properly, you're not getting the most out of this powerful tool. You can go it alone, but working with a HubSpot partner agency means that you don't need to become an expert in HubSpot to get up and running.
As a Platinum HubSpot parter we can assist you with Onboarding, Inbound Marketing, Service and CRM.
Onboarding programs for new HubSpot users
Customized for you, based on your business, processes and goals

Full onboarding offerings for all Hubs (Sales, Marketing, Service, CMS, Ops)

Personalized, custom training

First-tier tech support offered at no charge after onboarding
Fix-It programs for current HubSpot users
Thorough examination of current HubSpot Hub(s)
Clean-up of data and contacts
Creation of lists, workflows and sequences as needed
Identify opportunities for integration
Help you get the most out of your HubSpot account
* * *
Free Download: CRM Data Clean Up Checklist



A neglected Customer Relationship Management (CRM) system can be paralyzing for marketing, sales and services teams. Figuring out how to actually make sense of your database is a time-consuming and expensive task. To make it easier for you, we've created this simple data clean up checklist that walks you through data clean up step by step.
What Does This Checklist Cover?

✓ How to analyze your data
✓ How to clean up your fields
✓ How to clean up your data
✓ How to re-organize your lead sources and lists
✓ How to create reporting that matters
✓ How to re-organize your lead sources and lists
✓ How to formulate and stick to a standard process
✓ How to look for duplicates and bad data
✓ How to re-import and organize your contacts
---
BizzyWeb is a Minneapolis-based digital marketing and web design agency that helps companies get the high-quality leads they need to grow and thrive. Our tactics include inbound marketing, SEO, advertising, web design, content creation and sales automation. We are an accredited HubSpot Platinum Partner and we offer full-service HubSpot onboarding, enablement and strategy for new and current users.