23 Ways to Make Your HubSpot Better in 2023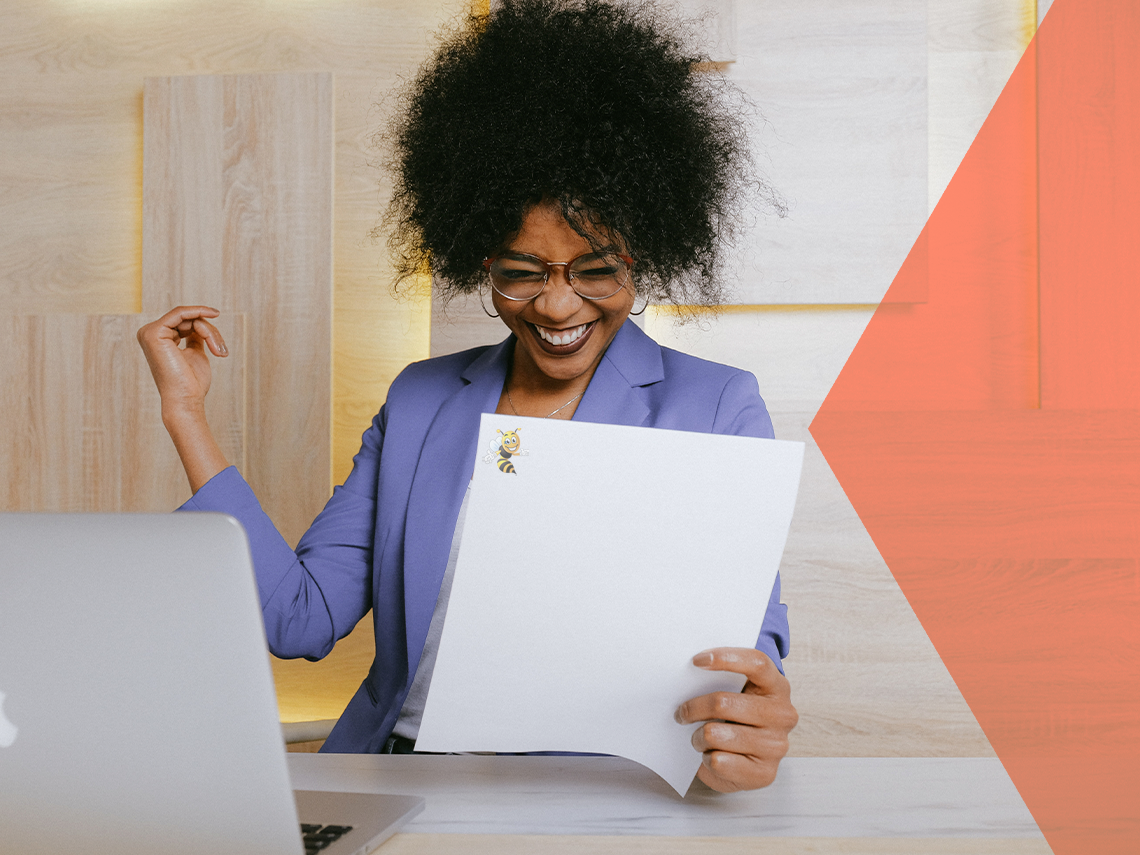 New year, same portal. The start of the year is the best time to clean up your HubSpot Marketing, Sales, Service, CRM or Ops hubs and make them better in 2023.
Let's get right into it - here are 23 tips for 2023 that will make your HubSpot portal easier to use, more likely to convert leads into sales and impress your employees.
Contacts and CRM Data
Tip 1: Document and use naming conventions for all assets
When you have multiple people across several teams all using the same system, you're bound to run into inconsistencies. One of the most common points of friction in HubSpot is inconsistent naming of assets like landing pages, emails, forms, CTAs and images. Take the time to develop a schema your entire team can follow. You'll want to develop consistent naming conventions, and document them somewhere everyone can easily access - like a shared Google Sheet or Excel file.
Tip 2: Document and use data naming conventions
You also need to be consistent in how everyone using the system handles contact properties and data. Make sure to clearly define naming and data conventions for contact properties, such as:
Do we include extensions in a company name? (INC., LLC.)

Do we make a contact's primary phone their work phone or cell phone?

Do we use abbreviations or full titles? (St. Paul vs Saint Paul)

How to properly label subsidiaries, deals related to other companies, referral sources, etc.
Sometimes, you won't be able to recognize what data sets you need to address until you run into them in the wild - so keeping a communal Google Sheet or Excel file where teams can input data naming conventions is a good idea.
Tip 3: Set up a documented process for manual importing
Creating standards around list imports will also help reduce the amount of mess in your system. Set a process for all contact imports. Will contacts be marked as marketing or non-marketing contacts, and what criteria should your team use to make that determination? Will lists need to be cleaned up after import - if so, should they be named with "[NEEDS CLEANUP]" in the title? Document all these criteria somewhere everyone can easily access - like a Google Sheet or shared Excel file.
Tip 4: Merge all duplicate contacts
HubSpot sometimes will create multiple contact records for one person. For example - if Jenny Smith is in your system with her work email, that's considered a contact. But if Jenny downloads an eBook off your website using her personal gmail, a new contact is created. Merging these duplicates cleans up your data and makes it easier to reach out to contacts - as well as ensuring someone isn't receiving duplicate or conflicting messaging.
➤ HS Tutorial: Deduplicate records in HubSpot

Tip 5: Use automation to verify email addresses
Here's a tip to ensure all your marketing contacts are good, so you're not wasting marketing contact slots on leads that won't get your emails. Set up a simple workflow to send a follow-up email after a new contact fills out a form. If the email hard bounces, you can set the workflow to either mark them as a non-marketing contact and/or move them to a specific list for review and later deletion.
Regular Review
Tip 6: Review all your integrations
As systems update, integrations can break or not work correctly. HubSpot catches some of these broken integrations, but not all. Set aside time each quarter and year to manually review all your integrations to make sure they're working properly.
Tip 7: Review all your CTAs
In HubSpot, Calls to Action (CTAs) are assets like images or files that can be used in multiple areas. You may want to use the exact same CTA on multiple pages for tracking purposes, but it's not uncommon for team members to create new CTAs without checking what already exists. Likewise, you may have some live CTAs that you don't actually use anymore.
Tip 8: Review all your landing pages and thank you pages
Since we're talking about auditing and reviewing content, you should also regularly review your landing pages and thank you pages. You likely have old pages that don't need to be active. Or pages that aren't active, but that aren't needed and can be archived. Removing old assets keeps your pages and system clean and makes it easier to find assets you actually need.
Tip 9: Set a cadence for reviewing workflows and sequences
It's easy for workflows and sequences to pile up and become a mess. You may have old, live workflows that are no longer needed but conflict with current workflows. You may have workflows and sequences that you just don't need but are still live. Or you may have workflows that aren't set up properly or have broken over time as assets are moved or changed. Many companies push off workflow and sequence reviews for years because it can be daunting. A great way to make it less of a pain is to set up a cadence for review after an audit. Once per quarter is sufficient for most organizations. You can even set a task in HubSpot for your team to review all workflows and sequences.
Tip 10: Schedule
time to regularly clean up properties
Contact and company properties can get messy fast. Setting up naming and data conventions will help moving forward, but you still need to review current properties. Even with naming conventions, things can slip through the cracks. Set a task in HubSpot to remind you (or relevant team members) to review all the properties in your system and remove duplicates. Annoying? Yes. But trust me - far less annoying (and costly) than bad data.
Tip 11: Create a process for archiving past content
Your HubSpot portal is probably full of emails, landing pages or blogs promoting events that are long since passed. But do you have a process in place to archive them once that event is over? Take the time to create a documented strategy for removing content associated with unnecessary old events at regular intervals such as one week or month after the event has passed. Involve your team, so they know when they should be archiving content.
Tip 12: Set up a process for sunsetting forms
You likely have some forms in your HubSpot account that you don't need anymore. Take the time to audit and review your active forms, but also create a plan for how to maintain them in the future. Will you do a quarterly review? Are there event- or time-based forms where you'll want to remove them a week or two after the event has passed? Set criteria based on your business and forms.
Using HubSpot Smarter
Tip 13: Set up two-factor authentication for everyone
If you haven't already, now is the time to require your team members to set up two-factor authentication (2FA). Keep in mind that your CRM isn't just your data - you're also saving personal data for your contacts, clients and leads. Two-factor authentication is easy to set up and the bare minimum for security.
➤ HS Tutorial: Set up two-factor authentication for your HubSpot login
Tip 14: Use campaigns more
Here's a secret: "campaigns" in HubSpot don't have to just be your traditional marketing campaigns. "Campaign" in HubSpot-speak means "a marketing asset that aligns content toward a goal." So for example, you might have a lot of content aimed at getting someone to book a demo, but not part of a specific marketing campaign - like a specific ad landing page. You can create a HubSpot campaign around that topic and organize your assets. You can then use campaign reporting to get more specific data.
Tip 15: Use thank you pages instead of inline thank you messages
Whenever you're using landing pages, take advantage of thank you pages! A thank you page is an extra opportunity to give your leads more resources and places to engage. Include relevant blogs, other assets or an option to schedule a meeting with a salesperson right when they're most interested.
Tip 16: Have each team create a custom dashboard
Dashboards are custom reporting tools that your team should be using - but do they know they can? Encourage your teams to create their own dashboards to track and parse data.
➤ HS Tutorial: Create and manage your dashboards
Tip 17: Set up quarterly touch bases or a "comment box"
One of the most common ways a HubSpot portal fails is a lack of employee buy-in. Your teams are the ones using the system - if they're running into frustrations or can't figure out how to do something, they're more likely to turn sour on HubSpot. Don't wait for problems to pop up - give your team the chance to speak frankly about what's working, what's not working and what they could use help with in HubSpot. A quarterly touch base or an anonymous form are both great ways to find out where these points of friction are.
Tip 18: Use descriptions on your workflows
This one of the most under-utilized tools in HubSpot. Whenever you create a workflow, you have the ability to include a description in the settings of what the workflow is and what it does. You should be labeling every single workflow, even if the name seems obvious. With multiple employees in your system, they might not all know immediately what something is and what it's doing. Including descriptions makes it easy for your employees to use workflows without accidentally deleting something.
Tip 19: Use progressive profiling
Many of your contacts will engage with you across multiple forms at different points in time. Using progressive fields in HubSpot makes it so these repeat contacts don't have to enter their full email, phone, etc. each time. It also lets you ask them new questions, so you can uncover more data about them.
➤ HS Tutorial: Use progressive fields in forms
Tip 20: Use "questions" forms to assign personas
You can use your forms to help identify what personas to attach to new contacts. Include fields like "what's your biggest challenge?" and then set up a workflow to assign contacts to a persona based on their answer. You now have intelligent data you can use to market to them more effectively, and it's all automated.
Tip 21: Exclude graymail contacts from your email blasts
"Graymail" contacts are those who are subscribed to your emails but never actually open or engage with them. They skew your engagement numbers and negatively impact your email health. Set up a workflow to add contacts to a gray-mail list if they don't open or engage with a certain number of emails or over a certain period of time (you'll want to define this based on how many emails you send - but an average number is no opens or clicks on the last 10 emails sent). You can then exclude this list from any future email blasts.
Tip 22: Make sure contacts don't get the same info twice
You may find that you have some repeat contacts who download an eBook or other asset multiple times. Use branches in the workflow for these contacts so they get different emails when they re-download. You can also include branches for current clients so you're not trying to convert someone to sign up for a service or product they already have.
Tip 23: Are you on the right plan?
While optimizing the rest of your portal, now is a great time to revisit your HubSpot subscription. Do you have access to all the hubs you need? Are there tools your team could benefit from, that they don't have access to now? Take a look at all the available options and your budget to make sure you're getting the most of your HubSpot.
Following these tips will ensure your HubSpot portal is set up for success in 2023. If you want to take your portal even further, partner with an expert who knows HubSpot.
Get the Most Out of HubSpot with a Platinum Partner
HubSpot is a significant investment. If not implemented and used properly, you're not getting the most out of this powerful tool. You can go it alone, but working with a HubSpot partner agency means that you don't need to become an expert in HubSpot to get up and running.
As a Platinum HubSpot partner we can assist you with Onboarding, Inbound Marketing, Service and CRM.
Onboarding programs for new HubSpot users
Customized for you, based on your business, processes and goals

Full onboarding offerings for all Hubs (Sales, Marketing, Service, CMS, Ops)

Personalized, custom training

First-tier tech support offered at no charge after onboarding
Fix-It programs for current HubSpot users
Thorough examination of current HubSpot Hub(s)
Clean-up of data and contacts
Creation of lists, workflows and sequences as needed
Identify opportunities for integration
Help you get the most out of your HubSpot account
---
Need a new digital marketing or web design plan? We are a Minneapolis SEO, digital marketing, social media marketing, web design and HubSpot inbound marketing agency. Stop on by and get started - and while you're here, pick up a free honey stick (yes, we love our bee-related theme).