6 Things You Need to Know About the Switch to GA4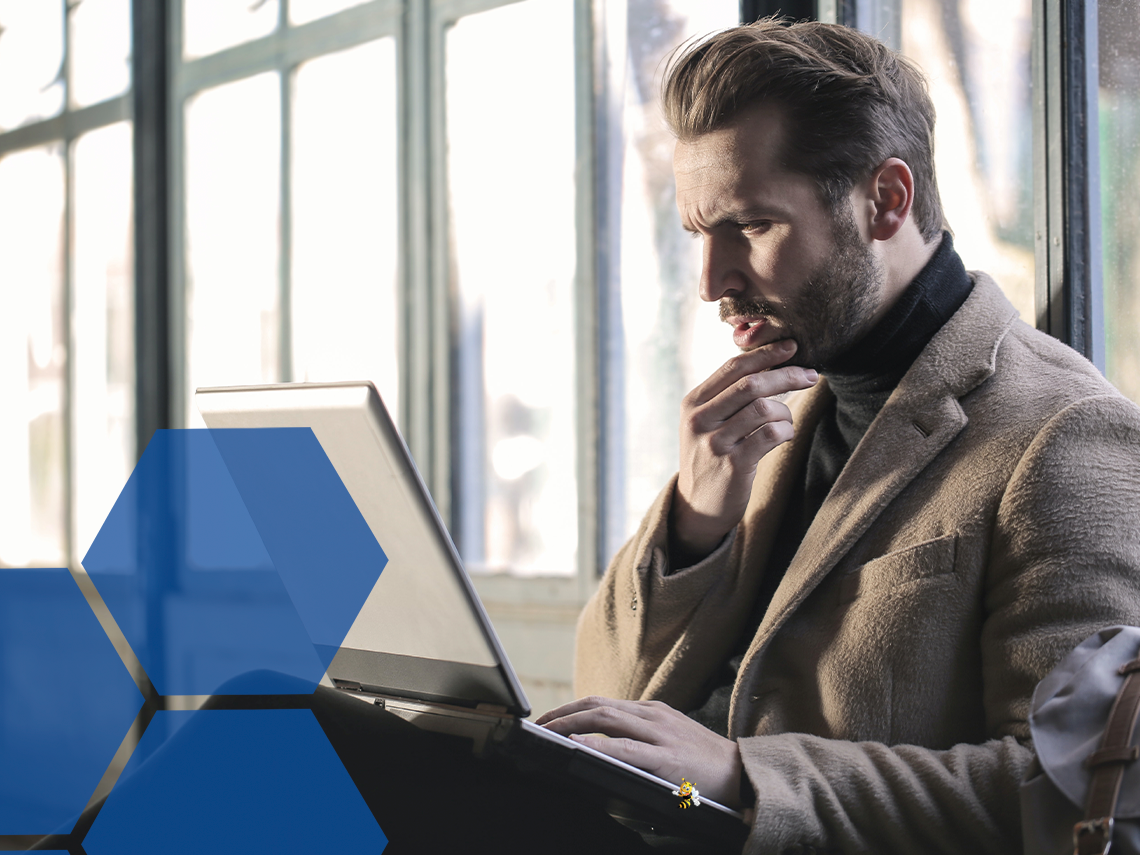 Change is coming. Starting this year, Google Analytics will be finalizing its first major update since 2012. With this update - known as Google Analytics 4 (GA4) - most of how we currently use Google Analytics will dramatically change.
Before this change takes effect in July, here are the most important things you need to know about what it will mean for your website, data and marketing.
1. Universal Analytics (UA) Disappears July 1, 2023 - But Switch Sooner
Google will shut down the current version of Google Analytics - Universal Analytics (UA) - and all associated data on July 1, 2023. This means that on that date and after, your current UA Google Analytics properties will not track any website hits, views, interactions or other data.
This is an important deadline to keep an eye on, so you don't suffer any gaps in your reporting. While the switchover doesn't take effect until July, we recommend switching to GA4 now. The sooner you switch, the more time you'll have to get used to the new system and smooth over any road bumps.
Luckily, creating a new GA4 account is simple. You can find the full tutorial on Google's Help Site, but the basic steps are below:
In Google Analytics, click

Admin

(lower left).
In the

Account

column, make sure that your desired account is selected. (If you only have one Google Analytics account, it's already selected.)
In the

Property

column, select the Universal Analytics property that currently collects data for your website.
In the

Property

column, click

GA4 Setup Assistant. It's the first option in the

Property

column.
Click

Get started

under

I want to create a new Google Analytics 4 property.
In the

Create a new Google Analytics 4 property

pop-up screen, you'll have one of the following options, depending on how your site is currently tagged:

Create and continue. Click this button to continue to the

Set up a Google tag

page (step 7).
Create property. If you see this option, this means that Analytics can reuse your existing Universal Analytics tagging for your GA4 property. Analytics will create a

connected site tag between your Universal Analytics and GA4 properties. Select this option and skip to the

Next steps with your new GA4 property

section (below).

On the

Set up a Google tag

page, select the option that best describes your situation and follow the instructions to finish creating your new GA4 property.
2. You're Going to Lose all Historic Data
Yep, this one stings. As soon as you activate GA4, it will start pulling data from that date forward - no going back. And part of the switch to GA4 means that UA will no longer be accessible starting July 1, 2023. This also means all your historical UA data is disappearing along with it.
You have two choices on how to deal with the loss of historical reports in UA: Move on and completely start from scratch data-wise, or start saving your historical data now for future reference. The former takes no extra work. The easiest way to do the latter is to create reports and export them out of Google Analytics as PDFs. You'll then want to save these somewhere you can access easily.
Not sure which approach is right for you? It depends on the age of your site, when it was last updated, what your current business goals are and what data you currently track. If you actively compare your website's current data against previous months or years - then you should take steps to save your old data. If it's not a high priority, then it might not be worth the hassle. It may also be a great excuse to redesign your website and truly start fresh.
3. GA4 is (Mostly) Cookieless
GA4 is a step forward in a privacy-centered online world. With more and more countries passing laws aimed at protecting user data, Google Analytics has shifted to a first-party-only cookie model to meet current privacy standards and address future privacy issues.
Ok, that was a lot - but what does that actually mean? Your activity online is currently tracked in two ways: by first-party cookies and third-party cookies. First-party cookies are directly tracked and stored by the website you visit. An example is adding an item to your shopping cart and then leaving the browser - chances are, if you go back to that website again within 24 hours, you'll still see your item in the shopping cart. Third-party cookies are tracked and stored after you leave the site. This is where a majority of privacy concerns come from, and third party data is beginning to be blocked by new laws, smartphones and web browsers. An example of third-party cookie tracking is spending time on a car dealership's website and leaving...and suddenly seeing ads for the same dealership on Facebook, in your email and on YouTube.
Additionally, GA4 will respect user decisions to restrict their data and opt out of first-party cookie tracking. Ultimately, this means you may have fewer concrete insights about data like where people are coming from when they visit your site, what country they live in, and what device they're using. This emphasizes how important it is to rely on providing value so your audience wants to engage with you and is willing to give you their contact information.
4. GA4 is Event-Based Data, Not Session-Based
GA4 is all about activity, not views. This is the biggest difference between UA and GA4.
UA currently focuses on pageviews and all data flows from there. It's based on an outdated idea of how people use the internet - that they're always sitting at a desktop computer, pulling up pages. GA4, by contrast, focuses on events.
You have the power to define what events are on your website, but events are essentially actions that someone has taken, vs just loading a page (pageview). Some default events in GA4 include:
When your app is installed or uninstalled on a device

When a user clicks on a link to another domain from your website

When a user downloads a file from your website

The first time a visitor visits your website or uses your app

When a user reaches 90% scroll depth on a page

When a user starts, stops, or completes a video

When a user uses your in-site search function
This events-first model means marketers must shift their entire perspective on web data. Instead of focusing on how many people viewed a page, GA4 is encouraging you to focus on other, more relevant metrics that showcase engagement.
5. Unified Web and App Data
We're going to keep this section brief because most current Google Analytics users don't have a mobile app - only a website - but it's still important to note. Another huge shift in GA4 is that it combines your website and app data in one place, rather than keeping them separate. For businesses that have both, this more accurately reflects modern-day website usage and data.
In UA, you gather app data using the Mobile App Sources Report and by setting up unique properties. To look at app data in UA, you would have to set up a specific view. In GA4, this data is pooled together to offer a clearer picture. You can still set up reporting to separate your app data from your website data using data streams, but you can also pull the two simultaneously.
6. No More Views (But Better Data)
By far the biggest shift from a data perspective is that data is pulled in a completely different way in GA4. In UA, views are the way to parse and filter data. You use views to define what you want to look at or what you want to exclude - for example, a view can show you data from only North American users, or even activity only on certain pages.
In GA4, views are gone (but not forgotten). Instead, you have to use data filters, reports, or Explorations to pull the same type of information.
Data filters are used to exclude internal traffic or developer traffic. Once set up, this applies globally across your site and app data.
Reports are the default data options that come with GA4:
Explorations are more or less custom reporting options - note: they are not called reports in GA4, but they are a reporting tool. This is where you could pull the same metrics that you currently pull using views. They are used to filter data based on user location, activity, events, etc.

Get Ready for the GA4 Shift with BizzyWeb SEO Services
These are just 6 of the most important things to know about the shift to GA4 - but there's a lot more to know. Hey, it's our job.
GA4 is completely free to use and set up. However, it will only start pulling data from the date it's created, and only uses default data unless you customize your settings. If you want historic data pulling through, as well as custom events and data streams to truly reflect the metrics that matter to you, you need an expert.
BizzyWeb is a full-service Digital Marketing, Inbound Marketing and Growth-Driven Web Design agency, based in Minneapolis. We offer SEO services as part of our Digital Marketing and Inbound Marketing programs for supercharging growth.
Our team members are Google-certified, and we regularly speak on behalf of Google at events across the country.
BizzyWeb is a Minneapolis-based digital marketing and web design agency that helps companies get the high-quality leads they need to grow and thrive. Our tactics include inbound marketing, SEO, advertising, web design, content creation and sales automation. We are an accredited HubSpot Platinum Partner and we offer full-service HubSpot onboarding, enablement and strategy for new and current users.