How to Use Smart Content in HubSpot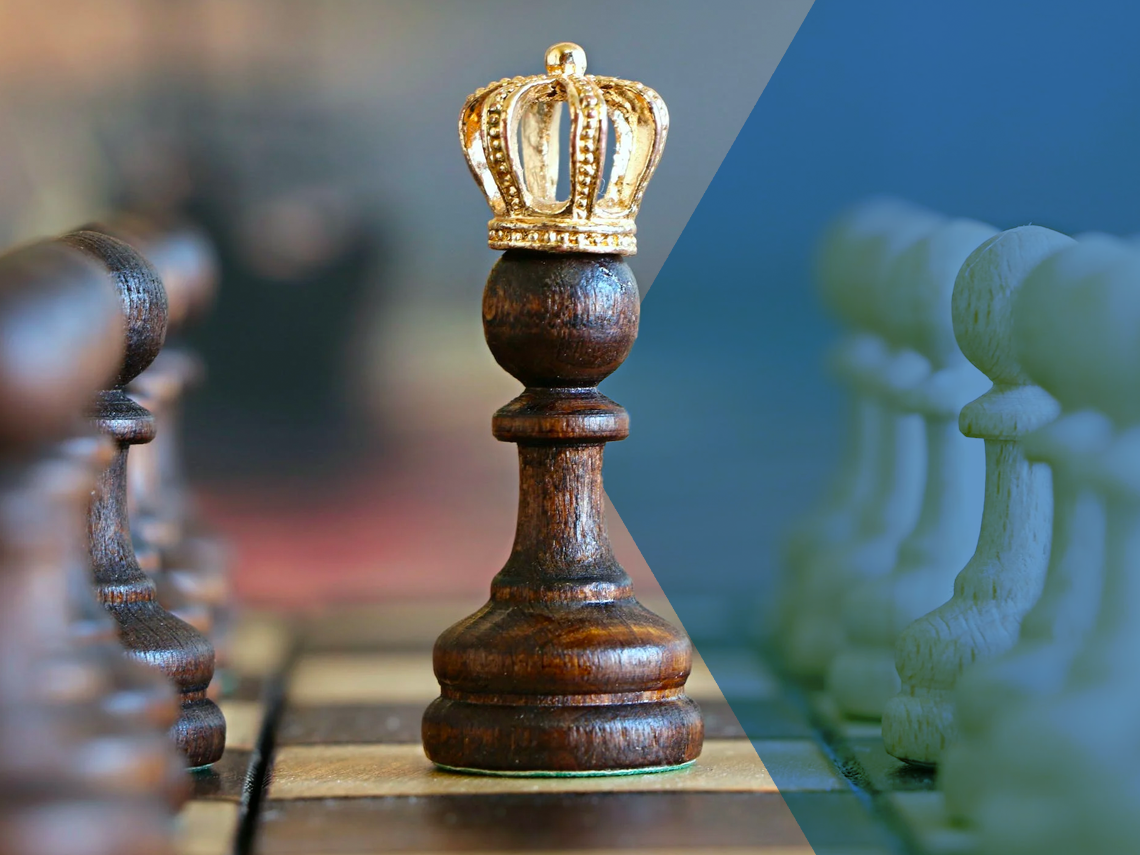 Personalization is key to delivering a top-notch user experience. The tougher it is for users to find what they need, and the more they feel like your content isn't speaking to them, the more likely they are to bounce off your pages, posts and emails.
Smart content is an effective way to deliver a better customer experience. You can tailor your messaging to different audiences based on their location, referral source, device type and more.
Let's look at the best ways to optimize the user experience on your pages and emails with smart content to deliver better experiences and increase the chance of conversions.
What is Smart Content?
Smart content displays different versions of a piece of content based on the viewer. This can be used in email subject lines, body-text modules, blog content, page content and global modules. Within HubSpot, you can choose one of the following rules to decide what content displays to which viewers:
Ad source: show content to viewers based on the ad they've clicked. The ad source is determined by the UTM parameters in the page URL.
Country:

display content to your viewer based on their country. The country is determined by the IP address of the visitor.
Device type:

target visitors accessing your site via mobile, tablet, or desktop. The smart content tools analyze the user agent of your visitor's browser to determine their device type. Since this can be changed manually on the device, accurate segmentation cannot be guaranteed.
Referral source:

show visitors smart content based on how they found your site.
Preferred language:

personalize your content based on the language set within the visitor's web browser.

Contact list membership:

show different content to visitors who are members of a specific HubSpot list.
Lifecycle stage:

display different content based on a visitor's

Lifecycle stage property value.
Query parameter:

show content based on the query parameters in the visitor's page URL. A query parameter rule is determined by the name of the parameter and the query string value. For example, to set a rule for users with "HubSpot" in a utm_source

URL parameter

, enter

utm_source

in the first field, then select

Contains

in the dropdown menu, then enter

HubSpot

in the last field.
Why Use Smart Content?
Smart content is an extremely valuable way to personalize, segment and target content based on what's most likely to convert a visitor and/or provide the best user experience.
The best way to visualize how smart content works is by thinking about the kinds of smart content we all interact with frequently.
Websites like Amazon and other e-commerce frequently use smart content on both their site and in emails - you may notice that after you view a product, you suddenly start seeing similar products on your Amazon homepage. Likewise, emails you receive are customized to your shopping habits - often, these use smart content to generate what you see.
Another example is Netflix: users on the same account will see very different home screens, depending on their interests and what programs they've watched before.
Smart content has almost unlimited possibilities. How you use it will be determined by the assets you're working with, your audiences, and your end goal.
Another common example is using smart content so that different viewers see different content at the top of your homepage - you might send your customers right into your login screen to make it easy for them to get to where they're most likely to want to go, whereas login prompts aren't relevant for new visitors.
When NOT to Use Smart Content
Like the saying goes, "too much of a good thing is a bad thing." Smart content is exciting - but you don't want to get carried away and outsmart yourself.
One thing that's important to know is that Google has a harder time reading smart content - which means that you might not get as much SEO value from heavily-variable page content. You have to look at usability vs. SEO ranking for any given piece of content to determine which is more valuable.
For that reason, it's generally not recommended to use smart content on blog posts - except perhaps for a CTA (call to action) link or button. Blogs are critical for SEO, and you don't want to compromise rankings by trying to be too custom.
Another thing to watch for is over-use and over-personalization - especially when the viewer isn't expecting it. If you're using smart content on everything, it starts to feel creepy to the viewer. Smart content should exist only in places where it improves user experience - like in the examples above. On service pages, FAQs, contact pages, about pages, etc. smart content is over-engineering your content while not adding discernable value for your viewers.
You'll notice that a lot of examples of smart content mentioned above are designed for people who have already converted - like a regular Netflix user getting personalized show recommendations. There's a reason for that. Clients already have an established relationship with you, and they already know that you have their information. So when they see their name or other personalization markers in emails or other content from you, it's not surprising. For someone who hasn't yet converted, it's a lot more off-putting to see their name or other personal-feeling information. (Imagine going to a website you've never visited before and seeing "Hey [your name]! Great to see you!")
Even though a viewer may have opted-in by agreeing to cookies, are using a browser with their saved information or came from an ad, that doesn't necessarily mean the viewer realizes they've shared that info. Reminding them by personalizing everything can backfire and upset visitors to your content.
How to Use Smart Content in HubSpot
Now that you know the whats and whys of smart content, we'll cover the hows. First, know the limitations - smart content as a feature is only available if you have the following HubSpot subscriptions:
Marketing Hub: Professional, Enterprise
CMS Hub: Professional, Enterprise
Next, when I talk about "how," I mean "examples to follow," NOT "the exact steps to take to create a smart rule and smart content." If you want that guidance, go right to the source:
➤ HS Tutorial: Create and manage smart content rules

Here are some places to use HubSpot-powered smart content:
Customize offers in an

email. If you're sending out a broad marketing email, tailor your offer to different audiences. Your generic/standard email may point to a free demo, while the version for current clients may point to a referral link (with special discounts!) instead.
Language variations. This is one of the most common applications for smart content. You can easily change language variants by default depending on a user's information and IP address. Just give visitors the option to switch between languages in case your data is off or they prefer a different option.
Mobile forms and CTAs. Simplify forms and buttons for users on mobile devices. These variants will use less text and be easier for mobile users to tap and get started vs. needing to type a thumb-numbing amount of content.
Landing pages. Your landing pages are designed for conversion, but it's also common for current clients to visit your landing pages. When they do, display different content - invite them to an event or your blog vs. asking them to become a customer.
Homepage header. Use smart content on the very first thing a visitor sees. Customize content based on lifecycle stage to show new viewers, leads, partners and clients different pieces of content that are tailored to their needs.
Smart content is an effective way to optimize the user experience on your pages and emails to deliver better experiences and increase the chance of a conversion. Like all good things, it's best done in moderation. But when it's done right, it's a win.
Get the Most Out of HubSpot with a Platinum Partner
HubSpot is a significant investment. If not implemented and used properly, you're not getting the most out of this powerful tool. You can go it alone, but working with a HubSpot partner agency means that you don't need to become an expert in HubSpot to get up and running.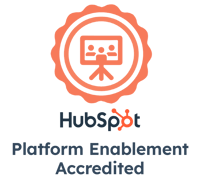 BizzyWeb is a HubSpot Platinum Partner and we offer full-service HubSpot onboarding, clean-up and strategy for all hubs. Our team has over 191 certifications in HubSpot (and constantly growing). No matter what your HubSpot needs are, our team is ready to handle them.
Plus, we are the only agency in Minnesota with a Platform Enablement Accreditation from HubSpot!
Onboarding programs for new HubSpot users
Customized for you, based on your business, processes and goals

Full onboarding offerings for all Hubs (Sales, Marketing, Service, CMS, Ops)

Personalized, custom training

First-tier tech support offered at no charge after onboarding
Fix-It programs for current HubSpot users
Thorough examination of current HubSpot Hub(s)
Clean-up of data and contacts
Creation of lists, workflows and sequences as needed
Identify opportunities for integration
Help you get the most out of your HubSpot account
---
BizzyWeb is a Minneapolis-based digital marketing and web design agency that helps companies get the high-quality leads they need to grow and thrive. Our tactics include inbound marketing, SEO, advertising, web design, content creation and sales automation. We are an accredited
HubSpot Platinum Partner
and we offer full-service HubSpot onboarding, enablement and strategy for new and current users.