HubSpot vs Zoho: Which is Better?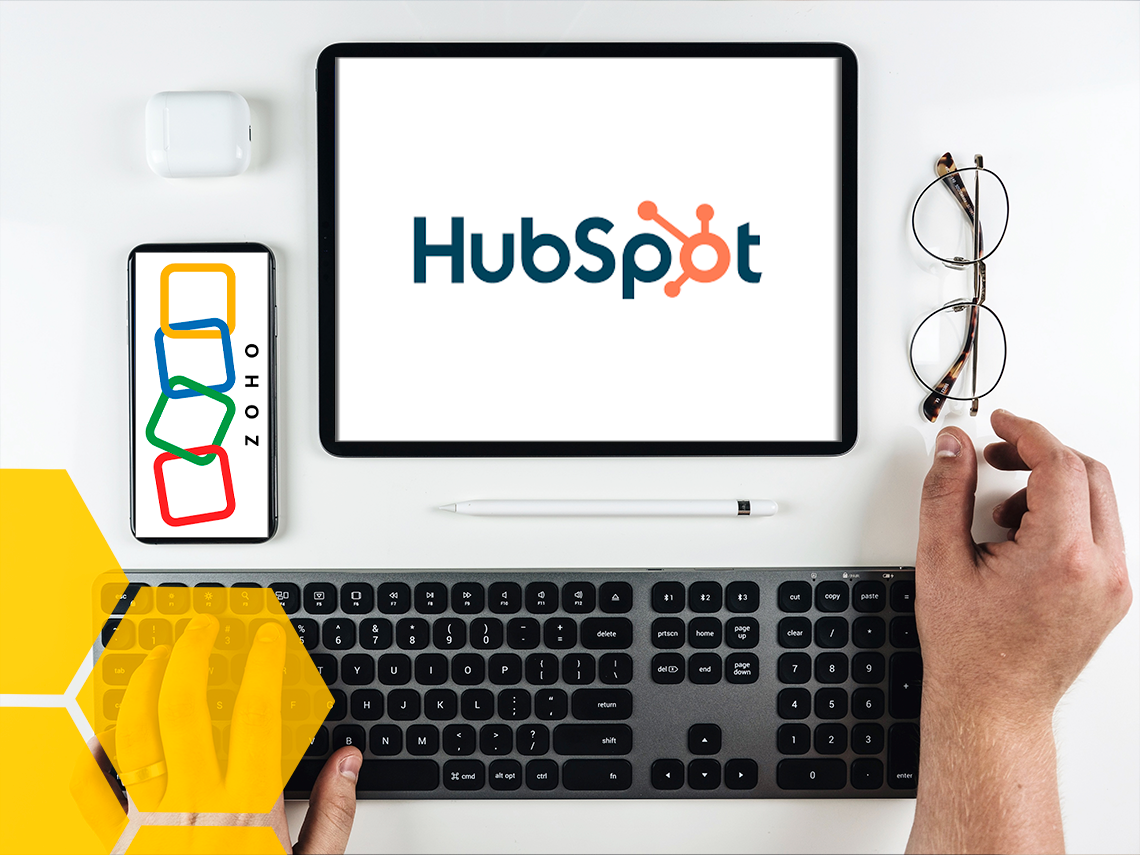 If you need a reliable CRM (Customer Relationship Management) tool, you've likely heard about the two leading names in the market: HubSpot and Zoho (we've talked about Salesforce before). Both offer a variety of features and functionality, but which one is truly better?
Because "better" is so subjective, let's break it down into core questions you should ask yourself when comparing CRM tools. This will help you decide which one is right for your business needs. We'll include a thorough, nerdy chart comparing everything at the end of this article. But first - let's go through the key concerns.
Quick disclaimer: BizzyWeb is a HubSpot Platinum Partner, but we aren't obligated to promote HubSpot over Zoho. We have used Zoho tools in the past as an organization.
Both tools have strong points, and knowing some cautions can help you make the right choice. So let's dig in.
When Comparing HubSpot vs. Zoho, Ask Yourself...
What do you want to do with it?
HubSpot is designed to be an all-in-one CRM, marketing, sales, support and website powerhouse - with the option to turn on each of those features as needed. You can start with just the CRM, or easily upgrade to marketing or other core tools. Additionally, HubSpot offers more sophisticated functionality like custom objects, dashboards and automation when you need it.
In contrast, Zoho offers extended functionality through apps that must be integrated into your system. This means that the base CRM is more limited and takes more work and attention to ensure that all apps work together seamlessly. Users on G2 frequently cite buggy integrations and functionalities as the top concern with Zoho. However, the basic Zoho CRM is low-cost at $20/user/mo.
HubSpot offers more out of the gate with more opportunity to grow, but at a potentially higher cost (although base functionality is free). Zoho offers a bit more CRM functionality out of the gate, but with additional difficulties for future growth.
When comparing the two, ask yourself what do I want to do with this? Do I only want to store contacts and execute basic tasks? Or is my company also going to need sales enablement, marketing, social media management, payment processing, customer service tickets and/or website maintenance? All options are technically available with both, however, with Zoho adding on features and functionality becomes more difficult.
How steep of a learning curve is acceptable?
HubSpot consistently ranks as one of most user-friendly CRMs (source: PCMag). Plus, HubSpot offers a massive array of training and support options: a knowledgebase, a university full of training courses and phone/chat/email 24/7 customer support. Support is included in all HubSpot plans.
Zoho has far fewer support options at lower price tiers. Knowledgebase articles are free to all, but 24/7 customer support is an additional 20-25% of your annual contract. This means that troubleshooting can be more challenging.
How many users will I need?
Both HubSpot and Zoho charge for additional users, depending on your tier and apps used. However, HubSpot also allows a "lite" user option - users who don't count toward your # of users and can't fully modify the system, but can use tools like reporting, contact records and view content. In Zoho, you'll need to pay for those users regardless of how they use the tool. For larger teams, the HubSpot approach is beneficial to allow team members visibility without additional cost.
The Comparison Chart
Above are the key questions you need to ask yourself when comparing the tools, but it's also helpful to see everything listed out side-by-side. This chart compares the features and costs associated with each tool, for easy reference.
HubSpot
Zoho
Summary
A complete CRM platform featuring marketing, sales, customer service, and operations software.
A unified CX platform featuring apps/tools for sales, marketing, and support teams.
Ease of use
Ranked easier to use by most users (source: G2)
Ranked harder to use by most users (source: G2)
Support

Phone and email support included for all Professional and Enterprise plans.

24-hour phone and chat support is 20%-25% of org license fee.
Apps and Integrations

500+ integrations through App Marketplace

Apps are either free or priced by developer.

Apps and 3rd party extensions available at varying costs. They can be purchased a la carte, or via bundles at varying costs (sources: Zoho and The Workflow Academy).

The Zoho CRM Plus bundle is most comparable to what's included with HubSpot.

Costs

HubSpot's Starter CRM Suite

Starts at free, customized versions start at $50/mo

10 users - $250/mo

50 users - $1,250/mo

Zoho CRM Plus

Starts at $69/user/mo

10 users - $690/mo

50 users - $3,450/mo

Zoho's standard CRM starts at $20/user/mo
When comparing HubSpot and Zoho, it's important to consider how you want to use the system, ongoing support needs and number of overall users.
The tl;dr version:
HubSpot is the better option

for businesses looking for an easy-to-use and robust CRM, who have complex needs and/or are looking into the future for growth.

Zoho is the better option for smaller organizations who need a basic CRM with optional integrations, but don't need a lot of customization or complex functionality.
Get the Most out of HubSpot Pro with a HubSpot Partner Agency
HubSpot is a significant investment. If not implemented and used properly, you're not getting the most out of this powerful tool. You can go it alone, but working with a HubSpot partner agency means that you don't need to become an expert in HubSpot to get up and running.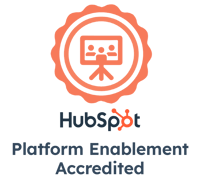 BizzyWeb is a HubSpot Platinum Partner and we offer full-service HubSpot onboarding, clean-up and strategy for all hubs. Our team has over 191 certifications in HubSpot (and constantly growing). No matter what your HubSpot needs are, our team is ready to handle them.
Plus, we are the only agency in Minnesota with a Platform Enablement Accreditation from HubSpot - sounds fancy, but it means we're top-notch in making HubSpot work within your business.
Onboarding programs for new HubSpot users
Customized for you, based on your business, processes and goals

Full onboarding offerings for all Hubs (Sales, Marketing, Service, CMS, Ops)

Personalized, custom training

First-tier tech support offered at no charge after onboarding
Fix-It programs for current HubSpot users
Thorough examination of current HubSpot Hub(s)
Enablement
Creation of lists, workflows and sequences as needed
Identify opportunities for integration
Help you get the most out of your HubSpot account
---
References:
G2: Compare HubSpot Sales Hub and Zoho CRM
PC Mag: The Best CRM Software for 2023
---
BizzyWeb is a Minneapolis-based digital marketing and web design agency that helps companies get the high-quality leads they need to grow and thrive. Our tactics include inbound marketing, SEO, advertising, web design, content creation and sales automation. We are an accredited
HubSpot Platinum Partner
and we offer full-service HubSpot onboarding, enablement and strategy for new and current users.