Google vs Facebook: Where Should I Run Ads?
You know your customers are online, but how do you reach them? Online advertising is a fantastic way to reach many people quickly, but where should you advertise online? And which is better: Google or Facebook?
What are the Differences Between Google Ads and Facebook Ads?
The main difference between Google AdWords and Facebook Ads is how ads are served up.
Google AdWords is a paid search platform, which means it relies on user intent to show ads. When a user types something into Google, ads appears above and below the search results that are related to that keyword. An advertiser selects the keywords they want to run ads for.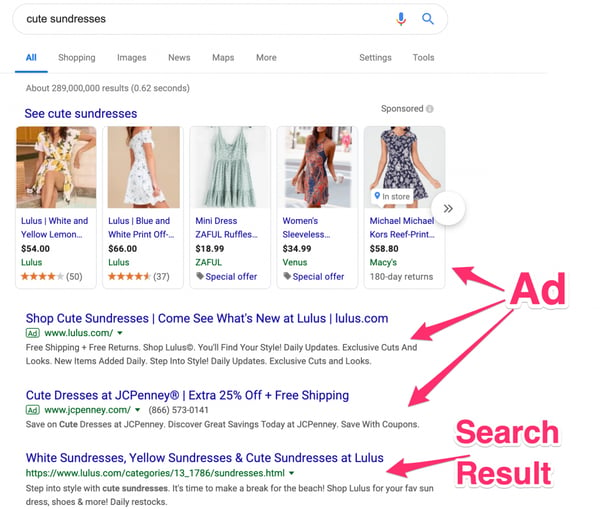 Facebook is a social media platform that uses user interests to show ads. Instead of typing in a specific keyword, Facebook analyzes a user's demographic information, their likes and their online activity to decide the relevant ads to show them. An advertiser selects the type of person they want to show their ads to (for example, women in their 20s who live near a metro area and like to shop online) and Facebook matches the ad to the user.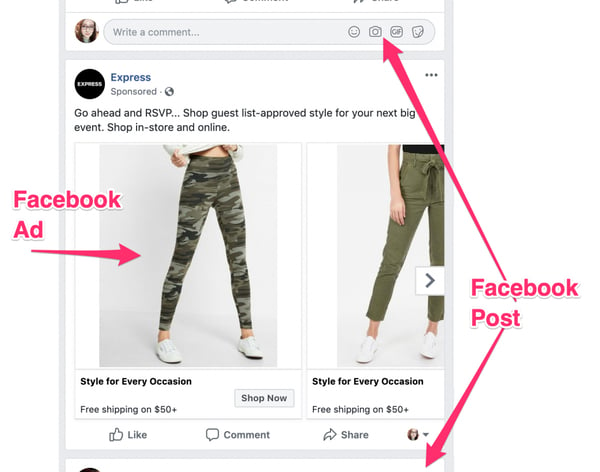 Another way to think of it is that Google ad viewers are active, Facebook ad viewers are passive. Google ads are only served to those who are searching, Facebook ads are only served to those who are browsing.
Which is Better: Google AdWords or Facebook Ads?
The simple truth is that neither one is "better" than the other, it just depends on your customer, your industry and desired end result.
How to Choose Where to Advertise Online
The first step in deciding where to advertise is by looking at your audience personas. Where does your persona spend their time online? Are they active on social media? Do they already know what they're looking for?
Generally speaking, Google Ads work best when your audience is in the consideration and decision stages of their buyer's journey - they know what their problem/need is, and they're actively searching online for solutions. In the example above, the person searching on Google knows they want to see cute sundresses. They're more likely to click on the ads if they answer the question they have while searching Google.
Meanwhile Facebook Ads largely targets those earlier in the buyer's journey in their awareness or consideration stages - they may or may not know what their problem/need is. In the example above, the person browsing Facebook is not actively searching for clothing. However, if they are interested in the clothes or had been searching for clothing online elsewhere before visiting Facebook, they may click on the ad.
Still not sure where to run ads?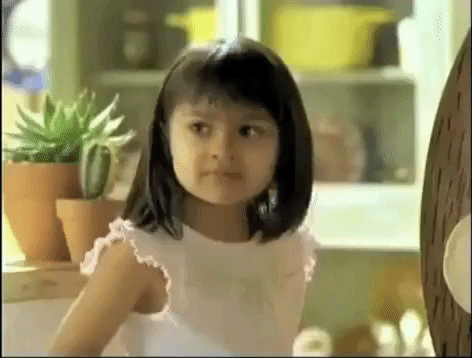 Yep - sometimes the best way to figure out which platform is right for you is by diving in headfirst. If you've looked into your persona and goals and are still unsure of where you should advertise, try splitting your budget and running ads on both. Give your ads a few weeks to gain some traction and see what you find - that can help you make an informed decision on where to put your money.
* * *
Free Guide: The Beginner's Guide to Inbound Marketing
In this download you'll find:
A step-by-step guide on how to create an inbound marketing strategy, including building buyer personas and setting SMART goals
Sample lead magnets to use in your inbound marketing campaigns
Step-by-step instructions to create a lead capture form
A checklist for creating an effective landing page
Instructions for building automated emails
Actionable tips for marketing your campaign to a new audience
Steps for optimizing your campaign for search engines


Download Our FREE Guide to Inbound Marketing
Need a new digital marketing or web design plan? We are a Minneapolis SEO, digital marketing, social media marketing, web design and HubSpot inbound marketing agency. Stop on by and get started – and while you're here, pick up a free honey stick (yes, we love our bee-related theme).