How Important are Page One Search Results?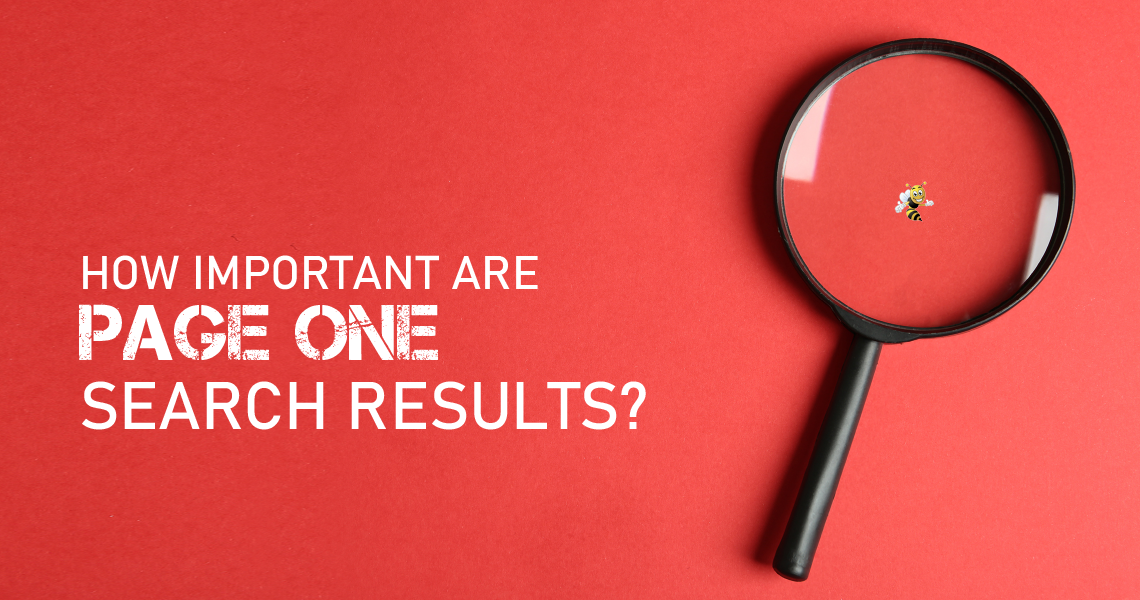 We've all heard it before - ranking on page one of Google is the most important. But how true is that statement? And why is page one so critical?
How Important is Page One?
Telenicks conducted a survey to see how users search online. They found that only 6.6% of users are willing to go to the second page (or beyond on a Google search). They also found that only 57.7% of users are likely to scroll down page one to see additional results if they weren't satisfied with the top results. Additionally, research from Advanced Web Ranking shows that while 71.33% of searches result in an organic click on page one, page two and three only get 5.59% clicks. User behavior doesn't lie - page one is still the most critical for search results.
How to Rank on Page One
Ranking on page one is a difficult endeavor, and part of a larger search engine optimization (SEO) strategy. There are a few key steps to take to try and rank on page one.
Understand how Google ranks pages
Google's complex algorithm isn't entirely known to the public, but what is known is that it updates frequently and what the algorithm's goal is. Google wants to show users the most relevant results for their search queries. This sounds simple, but it's actually very complex. It's not just about showing results that match the phrase someone types into Google - it's about the intent behind the search, what device is being used to search, the relevancy of the content, the reputability of the website and how the content is written.
Keyword research
A keyword is a word or phrase you type or speak into Google. Examples include "florists near me" or "what is SEO?" Keywords are important to SEO because they help search engines identify what a specific page or blog is about. Before continuing on the other steps of SEO, it's important to identify what keyword(s) are the main focus of each page of content on your website. There are two primary types of keywords: short tail and long tail keywords. Short tail keywords are only one or two words, while long tail keywords are longer phrases.
Keyword research is a mix of database research, anthropological study, statistics and psychology. It's matching what you know about your business with what people search for online.
On-Page SEO
Once you've identified your keywords and start writing your content, it's also important to consider on-page SEO. On-page SEO is the more technical application of insuring a page is easy for Google to read. This includes the page title, URL, content and a few other elements. For a full breakdown of on-Page SEO elements, check out our blog: On-Page SEO Steps [Free Checklist].
On-Page SEO Checklist
Below is a checklist you can use when creating content to ensure that you're following SEO best practices.
☐ Keyword in Meta Title
☐ Keyword in URL
☐ Keyword in Meta Description
☐ One H1 Tag on the Page (this will be the page title by default on WordPress)
☐ All Images Have ALT Tags
☐ There are Subheads on the Page
☐ Target Keywords Appear in the First 100-150 Words
☐ Body Includes Internal Links to Other Areas of Your Website
Ultimately, ranking on page one is critical to being found. A vast majority of Google users won't ever make it to the second page. And the higher you rank on page one, the more likely users are to click on your content.
* * *
Improve Your On-Page SEO with the On-Page SEO Checklist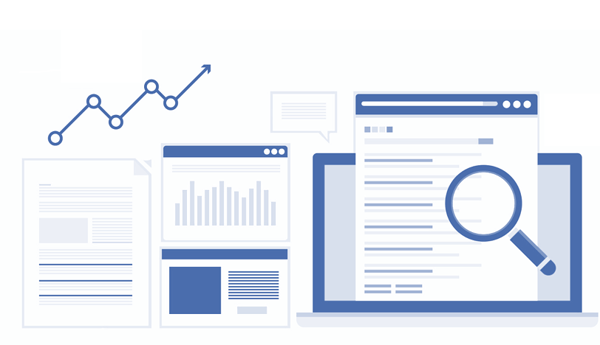 Download our SEO checklist of important on-page elements you can optimize for on-page SEO and content optimization.
This download will give you concrete steps to take on every page to optimize it for search engines.
---
Need a new digital marketing or web design plan? We are a Minneapolis SEO, digital marketing, social media marketing, web design and HubSpot inbound marketing agency. Stop on by and get started – and while you're here, pick up a free honey stick (yes, we love our bee-related theme).