Why Does a Business Need a CRM System?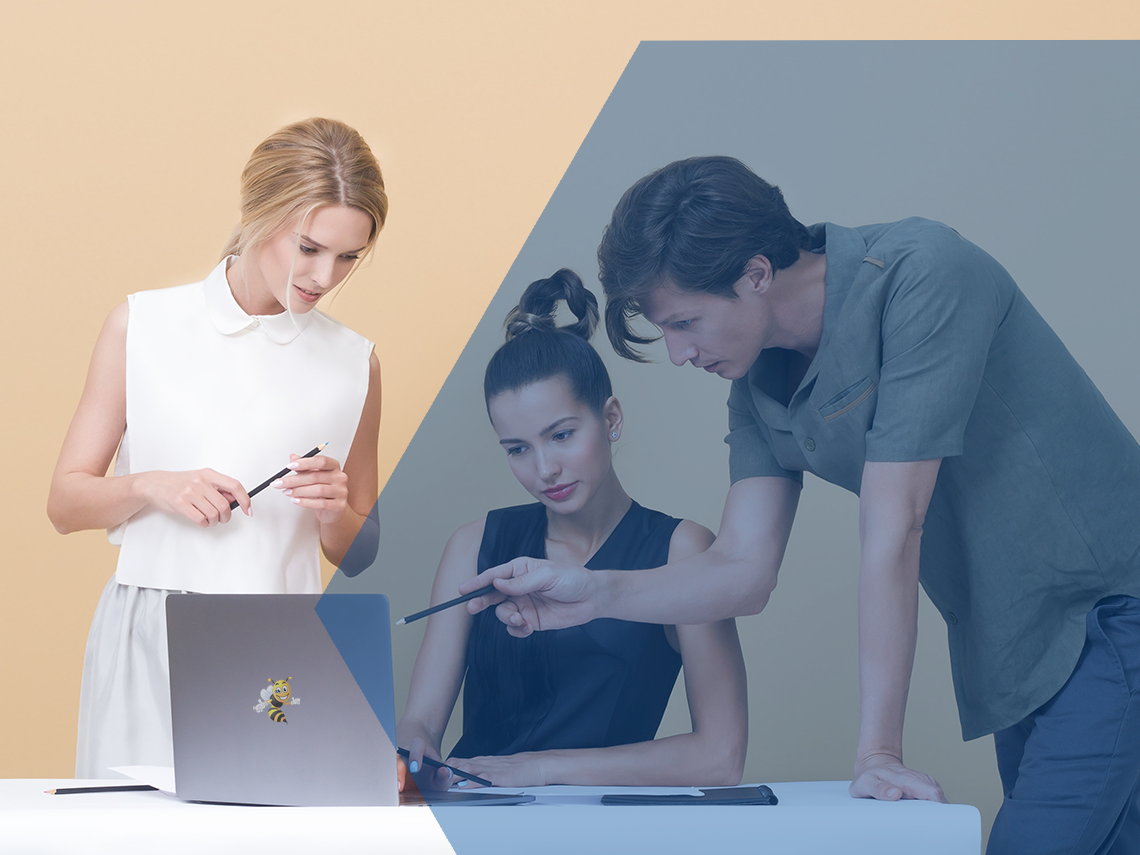 If your sales team relies on a web of spreadsheets, emails, sticky notes and handwritten notes, you already know how difficult it is to wrangle stray information.
Wouldn't it be nice if everything just lived in one place that was easy to use?
It's called a CRM, and this is why all businesses need a CRM system.

What is a CRM?
"CRM" refers to "customer relationship management" - and in the digital sphere, this means software that tracks interactions with prospects and customers.
CRMs store contact information including name, email, phone and any other identifying information. Companies can also assign certain contacts to certain salespeople or group multiple contacts under one account.
A sophisticated CRM like HubSpot can even log a salespersons' interactions with contacts, including emails, phone calls, voicemails and in-person meetings. HubSpot also tracks the stages of a deal from open to closed-lost and closed-won.
Why Would a Company Use a CRM?
A CRM has many benefits that companies should tap into.
1. It gives data one home
One of the biggest time-sucks for salespeople is chasing down information. This also creates chaos down the line if another salesperson needs contact information or when sales hands off a lead to marketing. One huge benefit of a CRM is it gives data one place to live.
Instead of hunting down email addresses or forgetting to follow-up, a salesperson can track all data and interactions right within the CRM. This reduces the amount of lost info, repeat emails and frustration. Sales can also use the CRM to keep track of where they're at in their own sales process. Instead of having to keep a chart themselves, they can simply log into a CRM and see high-level the number of open and closed deals.
2. Anyone who needs it can access it
A CRM improves communication at an organizational level. It's not uncommon that a rep might need to take over another rep's lead, or a formerly cold prospect comes back hot. Because all this information is stored in one place, it easier for anyone else at your company to get contact information and see past activity. Your team won't be slowed down by sending emails back-and-forth - they can see what they need right within the CRM.
3. Easier reporting
A CRM isn't just a benefit for salespeople - it's also a tremendous tool for managers as well. Without a CRM, reps may (or may not) track their activity in a variety of ways. With a CRM, all activity is streamlined and easier for managers to view and analyze.
It also makes hand-offs simpler for a manager: if everyone is tracking the same information the same way, there's less friction.
4. It sets the stage for future growth
It's much easier to implement a CRM when the number of contacts is at a reasonable level than when your company goes through massive growth. A system of spreadsheets and sticky notes may work in the short term, but as your business grows it becomes harder to manage.
Switching to a CRM now means significantly less headache later. A CRM can also ramp up growth in the short term by allowing you to more clearly analyze your sales team's performance. Having that information centralized allows you to see the bigger picture, instead of trying to piece together disparate notes.
5. It increases sales efficiencies
A great sales tool helps you increase both your speed and quality at the same time. Within HubSpot's CRM, sales can create email templates and automated follow-up to reduce the amount of time they have to spend writing emails. Additionally, you can set sequences. These are automated emails that are triggered. For example, after attending a trade show, a salesperson can upload a list of new contacts and create a sequence to automatically send follow-up emails to each of these new contacts.
A good CRM transforms a company. Do you want to grow your business? If the answer is yes, a CRM is what you need.
HubSpot CRM
There are a lot of CRM options out there - but we recommend HubSpot's free CRM for most organizations.
HubSpot is a suite of software tools for marketing, contact management, sales and web design. The HubSpot platform itself is a hub (get it? har har) of five main software. It all begins with the free customer relationship management system (CRM), and from there customers can choose any or all of the software they desire:
CRM System
Marketing Hub
Sales Hub
Service Hub
CMS Hub
Operations Hub
What makes HubSpot unique is that all of these software are housed within the same platform, which means you can use them to seamlessly speak to each other without needing other tools.
Taking your data from chaos to control will ensure that your teams have all the knowledge they need to get their jobs done - without wasting precious time trying to track down a sticky note with a phone number on it. It also sets the stage for future growth and integration with your marketing.
* * *
Free Download: CRM Data Clean Up Checklist



Figuring out how to actually make sense of your database is a time-consuming and expensive task. To make it easier for you, we've created this simple data clean up checklist that walks you through data clean up step by step.
What Does This Checklist Cover?

✓ How to analyze your data
✓ How to clean up your fields
✓ How to clean up your data
✓ How to re-organize your lead sources and lists
✓ How to create reporting that matters
✓ How to re-organize your lead sources and lists
✓ How to formulate and stick to a standard process
✓ How to look for duplicates and bad data
✓ How to re-import and organize your contacts
---
BizzyWeb is a Minneapolis-based digital marketing and web design agency that helps companies get the high-quality leads they need to grow and thrive. Our tactics include inbound marketing, SEO, advertising, web design, content creation and sales automation. We are an accredited HubSpot Platinum Partner and we offer full-service HubSpot onboarding, enablement and strategy for new and current users.