The Hidden Costs of FrankenMarketing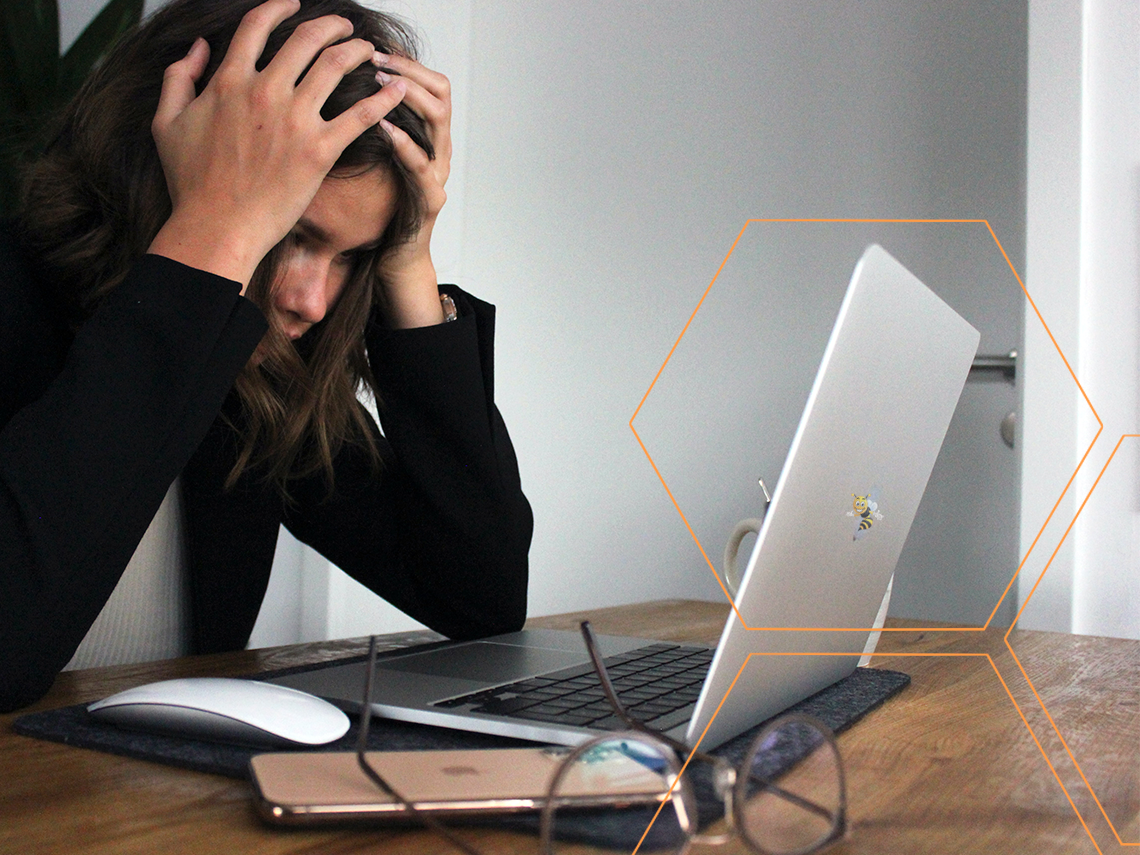 With the countless number of marketing tools available today, it can be difficult to know what will give you the highest return on your investment. It can also seem "easier" to just sign up for a new tool each time you need a new service. We like to call using multiple platforms to handle your marketing and sales process FrankenMarketing, and it will end up costing you more in the long run.
After working with hundreds of businesses over the past 24 years, we believe using an all-in-one platform like HubSpot is a much better alternative.
Using an all-in-one platform gives you access to all of your tools in one spot - from beginning to end. No rework, no lost data, no wasted time. Better reporting. It may seem cheaper at first to cobble together a bunch of cheap or free alternatives, but in the end you save more overall (and make more money with better leads) by creating a seamless system.
Here are a few examples of the hidden costs behind using a "FrankenMarketing" approach to your sales and Marketing.
Integration Trouble
In a perfect world, all of your marketing tools seamlessly integrate with each other and there's no manual work required. But the reality is, some tools don't work well or talk with one another, causing problems for you down the road.
For example, if you use a CRM to store your contacts but separate systems for sending marketing emails, you manually need to export and import contact lists across systems each time you get a new contact or send another email. Any process where progress is halted with manual steps adds more possible points of friction for things to go wrong and for data to get messy.
Using an all-in-one marketing and sales enablement tool like HubSpot, your data flows across multiple processes. You'll be able to run email, social media and advertising campaigns simultaneously, all while tracking conversions and leads with ease.
Difficulty Maintaining Brand
Maintaining a consistent brand using multiple different programs can be a headache. Some programs don't use the same fonts or design tools to keep your content consistent across your channels, creating a messy, inconsistent and amateurish look to your campaigns.
Each additional tool is another area you'll need to tweak and adjust to match your branding. Keeping all your logos, colors, and designs in one spot makes it easier to stay consistent across your campaigns, costing you less time to maintain your brand guidelines.
Changes are always happening, especially with company branding. Think about how often you've changed colors, fonts, and other designs across any of your marketing. To remain consistent you'll need to juggle all those fonts and settings across each tool: your email marketing, website builder, advertising and social posts. Why make it more of a process than it needs to be? If everything flows out of one tool, one quick color change is replicated across everything at once.
Cost of Education
Every new system you get is another thing your team, and your prospects, will need to learn. With each different tool there's also more maintenance, different methods for posting and sharing, different ways to get reports, and just more stuff to know. Learning takes time, and time is money.
If you train your staff on a single platform, it makes it simpler to facilitate training. Using a platform like HubSpot, you can keep all your learning in one place. HubSpot includes an extensive "Academy" where you can learn all the aspects behind what it takes to run your marketing and sales tools. It costs you less to learn, and gives you more time to create.
Collaboration Issues
Communication and transparency are big factors when it comes to the success of a team. Using a FrankenMarketing approach, you may find it difficult to share files, documents, and other information among your teams and/or your clients.
Your data is important. Especially when you need to analyze and report on results. If each part of your team uses different tools that don't talk to each other, it causes trouble and errors when you share vital information or try to make sense of the bigger picture. Marketing and sales teams often collaborate, and having completely separate tools makes it almost impossible to stay up to date on current marketing lists and/or sales leads.
More Tools, More Problems
FrankenMarketing is inefficient. Sure, you might be able to get by with a couple tools for a specific purpose (ex. a single social media campaign), but running a full marketing strategy means juggling multiple systems - making it easy for balls to drop.
With HubSpot, rather than needing to rummage through a million different files, you're able to track sales, marketing, customer service, and everything in between using the different HubSpot Hubs. This keeps everything in one spot for easy access AND easy sharing.
With today's market, using a full-service tool is the best way to ensure that you're getting the most out of your investment. After all, why make things harder for you and your team?
Grow with a HubSpot Partner Agency
HubSpot is incredibly powerful and can boost your team's productivity to help you sell more. But all that power comes with a learning curve. Often the easiest way to get your team on board is to partner with someone who knows the software in and out, and can save you weeks or months of time in getting up to speed, while avoiding common mistakes. As a Platinum HubSpot partner, BizzyWeb can help you with Onboarding, Inbound Marketing, Service and CRM optimization.
Onboarding Programs for New HubSpot Users
Our onboarding programs are customized for you, based on your business, processes and goals

Full onboarding for all Hubs (Sales, Marketing, Service, CMS, Ops)

Personalized, custom training

First-tier HubSpot tech support offered at no charge after onboarding
Fix-It Programs for Current HubSpot Users
Thorough examination of current HubSpot Hub(s)
Clean-up of data and contacts
Creation of lists, workflows and sequences as needed
Identify opportunities for integration
Help you get the most out of your HubSpot account
---
Need a new digital marketing or web design plan? We are a Minneapolis SEO, sales enablement, digital marketing, social media marketing, web design and HubSpot inbound marketing agency. Stop on by and get started - and while you're here, pick up a free honey stick (yes, we love our bee-related theme).