Why Should I Use HubSpot?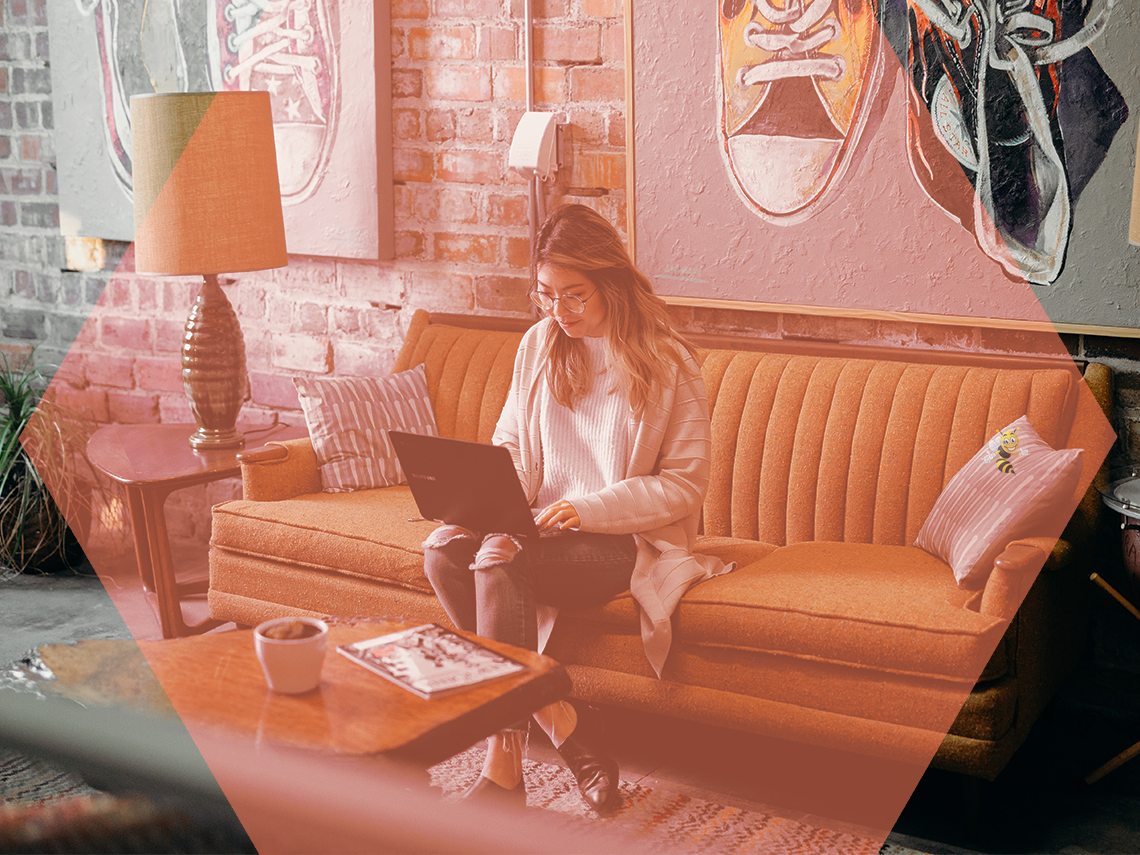 There's no shortage of marketing and contact management tools on the market. Which means sifting through them and trying to decide what's best for your business is a daunting task.
It's also hard to know what combination of tools you need and how they interact together - will your CMR connect to your website? Can you cross-post to multiple social media channels in the same tool?
There is one powerful tool that lets you connect multiple systems to streamline your marketing: HubSpot. But what is it exactly, and why do so many people rave about it?
Full disclosure: BizzyWeb is a HubSpot Platinum Solutions Partner; however this is not a sponsored post and we are not being compensated in any way. We just really like HubSpot and think it's an excellent tool.
What is HubSpot?
HubSpot is a suite of software tools for marketing, contact management, sales and web design. The HubSpot platform itself is a hub (get it? har har) of five main softwares. It all begins with the free customer relationship management system (CRM), and from there customers can choose any or all of the software they desire:
CRM System
Marketing Hub
Sales Hub
Service Hub
CMS Hub
Operations Hub
What makes HubSpot unique is that all of these software are housed within the same platform, which means you can use them to seamlessly speak to each other without needing other tools.
For example, a client in your CRM can be sent a marketing email right from within the same tool, without needing to export and import an email list.
Why Should I Use HubSpot?
There's an endless amount of sales and marketing tools available. There's only one that pulls everything together. With HubSpot, your sales, marketing, management, and customer service teams all work together in one platform, with hubs tailored to each of their needs.
There are many reasons why HubSpot is an ideal solution for your team, but here are the four key reasons why you should consider it.
1. A powerful, smart CRM for frictionless sales
HubSpot's CRM isn't just a place to keep contact records - it's a robust, powerful tool that makes it easier for your sales team to convert leads into customers and for your marketing team to identify leads.
It's not just a CRM - it's a smart CRM. HubSpot's sales hub is built around customer satisfaction first - both for your clients, and for your internal teams.
Custom email templates - Turn your best emails into custom templates your sales team can personalize and re-use.
Sales automation - Create automated emails to stay connected with your leads, and set internal follow-up tasks so your team never misses a beat.
Detailed contact records - Store as much - or as little - data as you want on each contact. Go beyond the basics of "lead" or "client" with custom properties and data for better handoff.
Behavior tracking - Know exactly what and where your leads are engaging with your brand - from the social media sites that bring them back to your page, the emails they open from your team, and the blogs they read and share.
Call tracking - Log and record your calls, from your browser. Store them directly in the CRM for future access, and tap into the AI-powered insights of coaching to dial in on the why.
2. Better marketing, with clear data and ROI tracking
With Marketing Hub and HubSpot Sales, all your marketing tools and data are on one easy-to-use, powerful platform. You'll save valuable time and get all the context you need to provide a personalized experience that attracts and converts the right customers at scale.
No more guessing at how your marketing is doing. With HubSpot's powerful analytics tools, you can connect your marketing and revenue data to clearly chart which campaigns, ads, social posts, emails, and blogs helped seal the deal.
You can directly tie your marketing efforts to dollars - showing you what's working, and what needs to be reworked.
SEO and blogging - Track SEO at every step of your marketing strategy - from planning, to creation, to future optimization. The robust blogging tool makes it easy to create SEO content that gets you found online.
Ad tracking - Run all your advertisements out of one place and compare each channel side-by-side to truly track performance.
Email marketing - Create emails that resonate with your audience, and make the process easier with automation and personalization at the click of a button.
Social media management - Never miss another comment with social media monitoring of all your platforms in one place. The post creation tool makes it easy to schedule to multiple accounts at once, or tailor content for each network.
Branded landing pages and blogs - Create high-converting landing pages that match the look and feel of your site, and automatically export contact information to the connected CRM.
3. Empower cross-team collaboration
HubSpot gives your teams the tools to do what they do best, and to do it better. The separate hubs make it easy to navigate directly to the tools your teams use every day without confusion, but the cross-hub integrations mean that everyone has the information they need.
Automate handoffs -

Automate reminders and to-dos to keep your teams in the loop. Set notification emails based on actions so your teams don't need to manually hand off common cross-team activities.

Sales and marketing alignment - Eliminate frustration and confusion with one platform that seamlessly stores and organizes data. Your marketing and sales teams will no longer be in the dark about what the other is doing.
A shared content and document library

- The shared library lets you store all your assets in one place, instead of scattered across computers. Any team member can find the logos, reference files, documentation, and free stock photography they need.
4. Ongoing support and continuing education
One of the best features of HubSpot is that you're never left to figure it out on your own. With all the possibilities at your fingertips, it can be confusing to know exactly where to start. That's why HubSpot offers a dense, dedicated network of support to aid you on your journey.
Robust knowledge base

- HubSpots knowledge base of articles provides clear how-tos for just about everything you can imagine.

Free learning library

- HubSpot academy is free to all users, and includes in-depth video training and certifications for your teams.

24/7 online support

- For any technical issues or urgent questions, HubSpot has online support with a quick response time.

Partner support

- HubSpot's network of partner agencies work as partners between you and HubSpot - ready to answer any questions, and execute your vision.
Who Shouldn't Use HubSpot?
HubSpot's CRM is a tool that just about any businesses can take advantage of. However, the rest of HubSpot's paid services may or may not be the right answer. HubSpot is a fantastic tool, but just like any system it's not necessarily going to be a solution for every single organization.
There are a few cases in our experience where HubSpot isn't the best fit (right now):
A very limited marketing budget - If your marketing budget is less than $1,000 a month total (including everything - ads, your team's labor, asset creation, current softwares etc.) it might not make sense to invest in HubSpot. For such a small marketing effort, paying for a larger tool like HubSpot will end up costing you more than you're going to see in returns from your marketing. However, HubSpot is there for you as you grow your business and are ready to take that next leap.
Extremely small teams - If your entire business is 5 or less people, spending the money to set up such a robust system may again be something where it's not worth spending the money on at the moment. When your team is that small, the cross-team communication tools offered in HubSpot aren't going to be necessary.
No one on your team has the capacity to "own" HubSpot - Partnering with an agency will remove the bulk of time needed for onboarding and ongoing maintenance, but you'll still need someone on your team that has the capacity to truly "own" HubSpot. That means at least one person who is making the decisions about processes, delegating tasks, and updating information. In some organizations this is multiple people, but you need to ensure that at least one person is going to be able to stay on top of the admin portion of HubSpot to truly make it worthwhile.


Why Work with a HubSpot Partner Agency?
HubSpot is a large investment. If not implemented and used properly, you're not getting the most out of this powerful tool. You can go it alone, but working with a HubSpot partner agency means that you don't need to become an expert in HubSpot to get up and running.
As a Platinum HubSpot parter we can assist you with Onboarding, Inbound Marketing, Service and CRM.
Onboarding programs for new HubSpot users
Customized for you, based on your business, processes and goals

Full onboarding offerings for all Hubs (Sales, Marketing, Service, CMS, Ops)

Personalized, custom training

First-tier tech support offered at no charge after onboarding
Fix-It programs for current HubSpot users
Thorough examination of current HubSpot Hub(s)
Clean-up of data and contacts
Creation of lists, workflows and sequences as needed
Identify opportunities for integration
Help you get the most out of your HubSpot account
* * *
Free Download: CRM Data Clean Up Checklist



A neglected Customer Relationship Management (CRM) system can be paralyzing for marketing, sales and services teams. Figuring out how to actually make sense of your database is a time-consuming and expensive task. To make it easier for you, we've created this simple data clean up checklist that walks you through data clean up step by step.
What Does This Checklist Cover?

✓ How to analyze your data
✓ How to clean up your fields
✓ How to clean up your data
✓ How to re-organize your lead sources and lists
✓ How to create reporting that matters
✓ How to re-organize your lead sources and lists
✓ How to formulate and stick to a standard process
✓ How to look for duplicates and bad data
✓ How to re-import and organize your contacts
---
BizzyWeb is a Minneapolis-based digital marketing and web design agency that helps companies get the high-quality leads they need to grow and thrive. Our tactics include inbound marketing, SEO, advertising, web design, content creation and sales automation. We are an accredited HubSpot Platinum Partner and we offer full-service HubSpot onboarding, enablement and strategy for new and current users.