8 Reasons Why You Should Build Your Website in HubSpot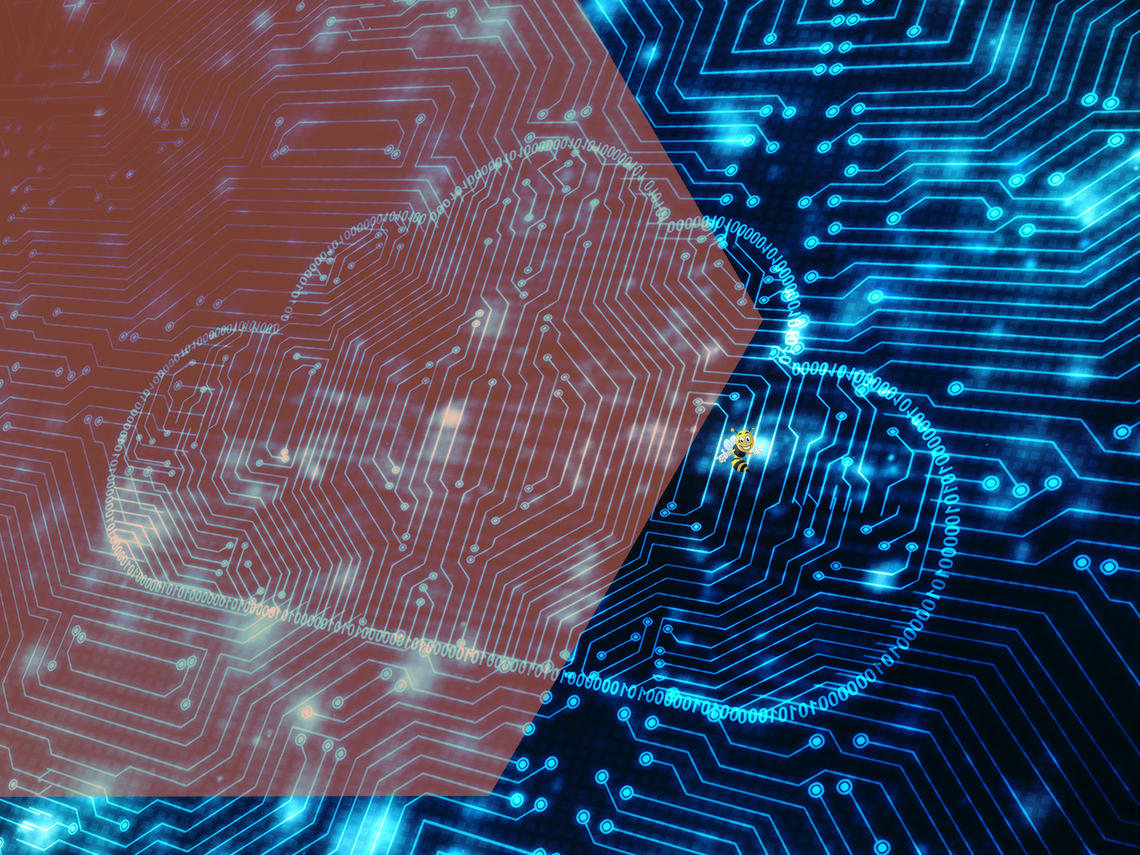 Your website is the first impression many people have of your business, so it's important to ensure that it's a good one. Choosing the right content management system (CMS) is a crucial step when building your website.
There's no shortage of options available, but we'll be taking a look at HubSpot's Content Management System (CMS) and why it might be a good fit for your organization.
1. Align Development, Marketing and Sales
Because HubSpot is a CRM (contact management system), marketing software and CMS (content management system), this means that all three systems speak together in a way that's hard to replicate across other tools. If a contact is already in your HubSpot CRM and goes to your website, you can track what pages they visit and for how long.
Alternatively, if someone fills out a form on your website they will automatically be entered into your CRM. From here, you can conduct other marketing efforts such as:
Email marketing
Inbound marketing campaigns
Social media marketing
Blogging
Landing pages
Online advertising
Because of this integration, all of your teams can access the same data and have a clearer picture of what's happening on the site. This also makes it a lot easier to create processes because they can be done right within the system (for example, sales could get an alert whenever a contact fills out a specific form on the site).
2. One Place for Everything
Another huge advantage to using HubSpot for your website is that everything is all in one place. As previously mentioned, HubSpot is a CRM, marketing software and CMS. For your team, this means fewer passwords to keep track of and only one system they have to learn how to use.
Additionally, the shared interface makes it a lot easier to cross-reference with current marketing materials, access shared images and video and find other stored assets easily.
3. Easy for Non-Developers to Use
One reason why you might want to choose HubSpot for your CMS is if you would like non-developers to be able to make changes to website and landing pages. HubSpot uses a drag-and-drop system, which means there isn't any coding experience needed to make tweaks to text and images or rearrange a page.
This allows your team to make quick updates or even add pages as needed without needing to go through your development team or web manager.
4. Template Library
HubSpot's marketplace has over 4,000 templates for website pages, landing pages, emails and blog pages.
If you don't have a developer or designer on staff or just need to make a quick asset, you can choose a theme and then populate it with your company's logo and colors to make it unique.
5. Fast Loading Times
Loading times are absolutely critical for website visitors - visitors are only willing to wait 6-10 seconds for a page to load. HubSpot websites use tactics to keep your loading times down, such as reducing image sizes and minimizing behind-the-scenes coding that can slow down your site.
Additionally, HubSpot pages come with Google AMP by default, which ensures that all your webpages load quickly on mobile devices. Each webpage will include Google AMP without you needing to manually markup each page.
6. SEO Optimization
Search engine optimization (SEO) is the practice of optimizing your content to be more easily understood and found by search engines. This means higher rankings for your website on search engines, which translates into more visitors to your site.
HubSpot's CMS comes with built-in SEO tools to help you ensure each page is fully optimized before publishing. The SEO tools scan your page for any errors and provide a list of recommended changes. With this tool, you don't have to be well-versed in SEO to ensure that your website is ranking online.
7. Better Tracking
Another reason to build your website in HubSpot is the enhanced tracking and reporting abilities you'll have to use. Because HubSpot is a CRM, marketing software and CMS, you can track results across all of your marketing right within one place. For example, you can see how many people who viewed a specific page came from a specific email.
You can also track how many and what pages people visit while on your site, how long they stay, where they go after and if they engage with any of your other marketing materials (such as Facebook or online ads). This wealth of data makes it a lot easier to track patterns and create reports.
8. Increased Security
WordPress and Joomla are some of the other most popular CMS choices, and while these are both excellent platforms they do have drawbacks when it comes to security. Because both of them are so wildly used and are open-source, it's also much easier for sites to be taken down with malicious attacks. Having a WordPress or Joomla site requires a good website host on your side to ensure that your website is always secure, especially when installing plugins.
By contrast, HubSpot is not open source which means it's much less susceptible to such security breaches. The trade-off is less plugins to choose from, but for businesses who won't be able to have someone monitoring their site constantly for threats, HubSpot is the better option for security.
Final Thoughts
Choosing the right CMS is no easy task, and there is no one-size-fits all solution. However, HubSpot is a great choice for organizations who:
Prioritize marketing and sales
Are medium-to-large sized organizations
Want to be able to easily make tweaks to their site
Will be consistently updating their site
Don't want to go through a developer to make visual changes to their site
If this sounds like your organization, it's worth looking into HubSpot to see if it's the right CMS for you.
* * *
Get More Leads with Growth-Driven Web Design - Free eBook
Growth-Driven Web Design is not only easier on your team and wallet- continuous updates and improvements to your website will keep your customers coming back for more. It's a process spearheaded by HubSpot and works seamlessly with their software. This free eBook goes over Growth-Driven Web Design and what you need to know to get started.
---
BizzyWeb is a Minneapolis-based digital marketing and web design agency that helps companies get the high-quality leads they need to grow and thrive. Our tactics include inbound marketing, SEO, advertising, web design, content creation and sales automation. We are an accredited HubSpot Platinum Partner and we offer full-service HubSpot onboarding, enablement and strategy for new and current users.