When to DIY or Hire an Agency for HubSpot Implementation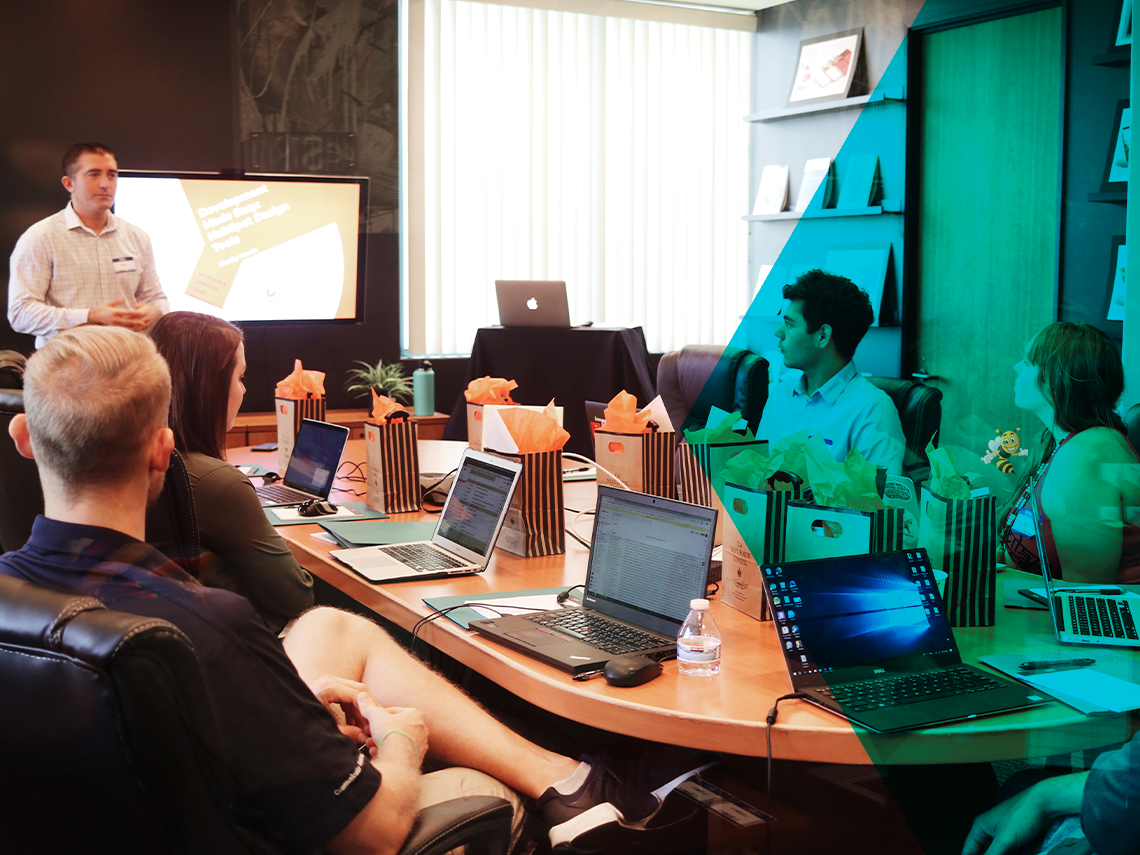 HubSpot is a fantastic tool for driving business leads and closing more deals. If you're considering HubSpot, getting it set up correctly can be a big challenge. We'll help you decide if you need a guide or if you can DIY.
HubSpot implementation can be a daunting task, and many companies are hesitant to spend money to pull in expert help. Why not just do it yourself? Let's break down what exactly goes into HubSpot implementation, and the pros and cons of DIY vs hiring an agency.
What is a HubSpot Agency?
Before I dig into implementation, let's quickly cover what a HubSpot agency is. Some marketing agencies call themselves HubSpot agencies, but what you want to look for as well is a HubSpot partner. A HubSpot Certified Partner is an agency that's met specific, extensive criteria from HubSpot to prove they're experts on each part of the software. Partnership is granted based on number of retained clients, proactive engagement, and proven inbound marketing success. It's essentially a stamp of approval from HubSpot that the recognized agency is knowledgeable enough in the platform to successfully help companies with their own HubSpot accounts.
What is HubSpot Implementation?
While I'm covering the basics, let's make sure we both know what I mean by HubSpot implementation. It's the process of fully setting up your HubSpot. The specifics of implementation will depend on which Hubs you've signed up for, but at a minimum, set up of the free CRM includes the following:
Connecting Your Inbox
Installing Email Extensions
Creating and Editing Properties
Cleaning up Data
Importing Contacts
Creating Filters
Defining Your Deal Stages
Website Integration
Inviting Your Team
The Pros and Cons of HubSpot DIY
Pros:
You don't have to pay someone else - This is usually the reason why most companies try DIY implementation. (Note that I didn't say it was cheaper - yes, you're not paying someone else to complete your setup and train your team, but consider the time it will take to learn how HubSpot works, gather data, and setting up all the connections correctly.) Be aware that the team you select to implement will probably lose some capacity for their regular duties, and it will probably take them longer to get fully up to speed than a pro could complete.
Your team will become very knowledgeable in HubSpot - If you have your team handle implementation, they will naturally become very knowledgeable in HubSpot. In order to complete implementation, they will have to do a lot of reading and complete a fair amount of HubSpot academy training. The end result is that you will have team members who are extremely familiar with how HubSpot works.

You have complete control - When you work with an agency, there are always going to be parts of the process that they handle on your behalf, so you don't have complete control. If you DIY, you will directly have your hands in every pot, so to speak.
Cons:
It takes a lot of time to understand HubSpot - A big reason why HubSpot agencies exist in the first place is that it takes a lot of time, study, and practice to truly master HubSpot. It's a powerful, complex system. If you're doing it yourself, no matter how much time your staff dedicates to the process they will never match the level of expertise a HubSpot agency will. And why would they? Your team are experts at their jobs, not someone else's.
Having your team do implementation drags out the process - I covered how long it takes to simply understand how HubSpot implementation works, but then you have to actually do the implementation. Unless you plan to pull team members from all current duties, they are simply not going to have the time to dedicate to implementation on top of their existing jobs. This means that the process will inevitably take longer and have to be spread out over months, if not years.
Incorrect implementation makes HubSpot ineffective - Implementation is like the foundation of a house - so if it's not done exactly right, you're going to notice problems creep up in the future. The benefit of working with an agency is that they are already knowledgeable about every single moving piece and know the roadblocks that typically come up in implementation. If you're doing it yourself, you may not even realize something is "wrong" until later down the line when your reporting is wonky or you're not getting the results you thought you would. Changes are easy when you're getting started, but harder to fix after implementation is complete (rework, rebuilding your foundation, changing walls, etc.).
When to Work with a HubSpot Agency
Back to our house-building metaphor: implementing HubSpot is like renovating a house. Can you do it yourself? Potentially. But do you have the knowledge, time, labor, and resources to actually renovate a house yourself? Probably not, unless you have prior experience and lots of time/resources.
Here are some signs you should work with a HubSpot agency for your implementation:
You want to set your HubSpot account up right the first time
You want to get HubSpot up and running fast so you can actually start using the platform
You need to update your existing data before moving it into HubSpot
You don't have a dedicated staff member to exclusively devote their time to HubSpot implementation
You need to prove ROI of HubSpot
While on the surface it may seem like you're spending more money to hire a partner, you're actually spending a lot less over DIY when you consider labor, time, and salary.
BizzyWeb is a HubSpot Platinum Partner
HubSpot is a significant investment. If not implemented and used properly, you're not getting the most out of this powerful tool. You can go it alone, but working with a HubSpot partner agency means that you don't need to become an expert in HubSpot to get up and running.
As a Platinum HubSpot partner, we can assist you with Onboarding, Inbound Marketing, Service and CRM.
Onboarding programs for new HubSpot users
Customized for you, based on your business, processes and goals

Full onboarding offerings for all Hubs (Sales, Marketing, Service, CMS, Ops)

Personalized, custom training

First-tier tech support offered at no charge after onboarding
Fix-It programs for current HubSpot users
Thorough examination of current HubSpot Hub(s)
Clean-up of data and contacts
Creation of lists, workflows and sequences as needed
Identify opportunities for integration
Help you get the most out of your HubSpot account
* * *
Free Download: CRM Data Clean Up Checklist



A neglected Customer Relationship Management (CRM) system can be paralyzing for marketing, sales and services teams. Figuring out how to actually make sense of your database is a time-consuming and expensive task. To make it easier for you, we've created this simple data clean up checklist that walks you through data clean up step by step.
What Does This Checklist Cover?

✓ How to analyze your data
✓ How to clean up your fields
✓ How to clean up your data
✓ How to re-organize your lead sources and lists
✓ How to create reporting that matters
✓ How to re-organize your lead sources and lists
✓ How to formulate and stick to a standard process
✓ How to look for duplicates and bad data
✓ How to re-import and organize your contacts
---
BizzyWeb is a Minneapolis-based digital marketing and web design agency that helps companies get the high-quality leads they need to grow and thrive. Our tactics include inbound marketing, SEO, advertising, web design, content creation and sales automation. We are an accredited HubSpot Platinum Partner and we offer full-service HubSpot onboarding, enablement and strategy for new and current users.