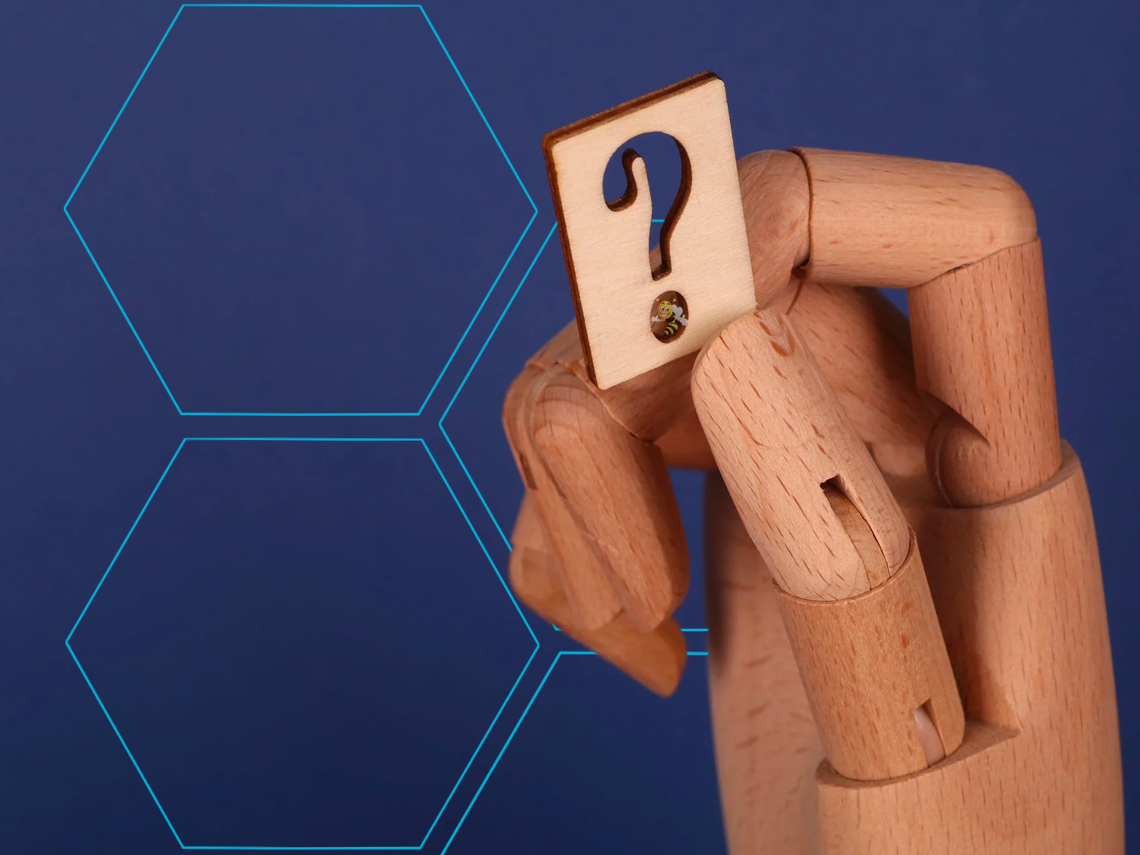 You Asked, We Answered:
Your SEO Questions
Last month we asked you to submit your top SEO questions via email. This month, Liz and Jenny from our SEO team tackle your questions.
Q: Is it really worth the time spent to create an SEO blog post, only to have Google change their algorithms rendering your post worthless?
Liz Brown:
Google changes won't invalidate SEO efforts unless you are implementing black hat or other lesser strategies. Most Google updates are based on user experience or security because of nefarious SEO found in practice. Blog posts that are meaningful and relevant to your users should be optimized or your customers/users may never see that content. Blogging is a great way to build authority on what you do/know best and build your ranking for given topics over time. Therefore, quality content addressing relevant topics is crucial to building that organic strength and won't be negated by algorithm updates.
Jenny Stenberg:
If you produce quality content Google's algorithm will never deem it worthless. Always keep in mind: topic > SEO.
Q: A web designer told me alt text harms SEO. As a disability advocate, I disagree. Love to hear your thoughts.


Liz Brown:
That is not true. Alt descriptions improve accessibility and offer another way to describe content on the site. do not skip alt descriptions!
Jenny Stenberg:
From a purely SEO perspective: I've never understood the point of alt text so I'm never going to answer this the way most people do. It's useless unless you are optimizing videos or images for image search or YouTube. It's never proven to benefit or hurt a site. So don't worry about it harming SEO, just do it for accessibility reasons.
Q: What are the biggest benefits of SEO? There are so many aspects to SEO what are the top 3 things you should implement?


Liz Brown:
The biggest benefits of SEO are in building organic ranking vs. paid or no traffic. Organic traffic is typically in-market, in other words people looking for your content or solutions, less so from other sources. If you can only focus on three areas, make sure your metas are unique and relevant - don't keyword stuff anything, make sure your titles are appropriate, unique and the correct length for mobile first search and ensure all pages and links are working correctly (no 404s). Bonus: make sure all images have alt descriptions and pages have only one H1 header.
Jenny Stenberg:
Higher quality traffic, highest conversion rate. If you're looking at the top 3 things to implement: Strong page titles and metas, content for users not SEO & overall site health.
Q: The bulk of my job consists of increasing sales via eCommerce sites such as eBay. One effective method on eBay is to use promoted listings. However, the higher our products show up organically, the lower the marketing cost when it sells. How do I increase the SEO ranking with over 80,000 individual listings in the marketplace and new listings being created every day?


Liz Brown:
Topic and product-focused titles are the best. Use effective, relevant keywords in the listing. Keep in mind product description length and content accessibility and make sure you're categorizing products correctly. Neil Patel has some great tips on eBay SEO specifically.
Jenny Stenberg:
Oof. eBay is it's own nightmare as is Amazon. I'm going to go with whatever Liz says.
BizzyWeb is a full-service Digital Marketing, Inbound Marketing and Growth-Driven Web Design agency, based in Minneapolis. We offer SEO services as part of our Digital Marketing and Inbound Marketing programs for supercharging growth.
Our team members are Google-certified, and we regularly speak on behalf of Google at events across the country.
---
About the Experts
Liz Brown is an online marketing specialist with BizzyWeb. She has the following SEO certifications:
Google Certifications:

Google Analytics Individual Qualification, Google Ads Search, Google Ads - Measurement, Google Ads Display

HubSpot Certifications:

Marketing Software, Contextual Marketing, CMS for Marketers, Content Marketing, SEO, Inbound

SEMRush Certifications:

SEO Toolkit Apple Store: Apple Search Ads
---
Jenny Stenberg is an online marketing specialist with BizzyWeb. She has the following SEO certifications:
Google Certifications:

Google Analytics Individual Qualification, Search Ads 360, Google Ads Search, Google Ads Display, Google Ads Video, Shopping Ads, Search Ads 360 Mobile Basics, Google Ads - Measurement, Creative Certification, YouTube Music, Campaign Manager, Google Ads Display & Video 360.

HubSpot Certifications:

Growth Driven Design Agency, Marketing Software, Content Marketing, Inbound Marketing, Email Marketing, Growth Driven Design, Social Media Marketing, Inbound, Solutions Partner, Delivering Client Success, Digital Advertising, Contextual Marketing, Digital Marketing, Reporting, SEO

SEMRush Certifications: SEMRush Site Audit, Technical SEO, Keyword Research
---
BizzyWeb is a Minneapolis-based digital marketing and web design agency that helps companies get the high-quality leads they need to grow and thrive. Our tactics include inbound marketing, SEO, advertising, web design, content creation and sales automation. We are an accredited HubSpot Platinum Partner and we offer full-service HubSpot onboarding, enablement and strategy for new and current users.