How to Get More Engagement on LinkedIn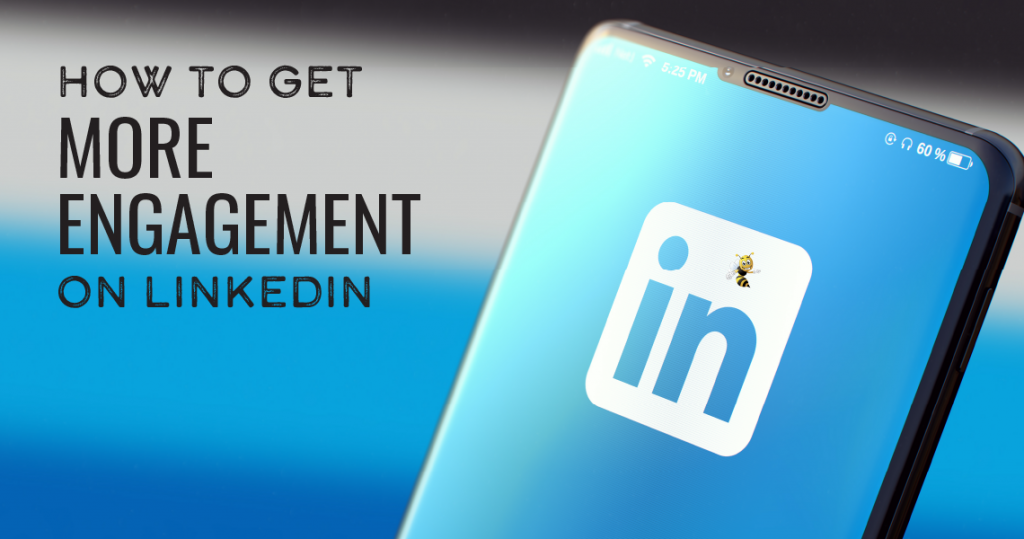 LinkedIn is an unusual social media network. Content that goes viral on Facebook or Twitter may fizzle on LinkedIn. As the preferred place for business and networking online, LinkedIn has its own culture and own guidelines for what performs best. If you're looking to increase your engagement on LinkedIn, try these 5 tips to inspire more activity.
1. Post Regularly
Like many social media sites, LinkedIn's algorithm rewards steady, consistent activity. According to research by HubSpot, you should aim to post between two and five posts per week. Instead of posting all your great ideas at once, write a bunch of social media posts when you feel that burst of inspiration and schedule them to post later.You can use a scheduling tool like HubSpot or Hootsuite to plan out your content in advance.
2. Use Polls
If you've spent any time on social media, you already know that people love to share their opinion. Polls invite your users to vote and engage with your content - they can also inspire discussion. Social Media Examiner suggests 9 types of polls to get engagement on your business page:
Uncover your audience's top goals
Determine your audiences' preferred content type
Gather customer feedback for products and services
Gauge interest in new product or service concepts
Qualify prospects in your LinkedIn network
Reveal your audience's top pain point
Identify knowledge gaps
Research emerging industry trends
Determine your audience makeup by industry or company role
Ask questions that are relevant to your audience, invite discussion and will provide useful information to your team.
3. Respond to Comments
It's important to take the time to follow up with people after they leave a comment - not only does this show appreciation, but it can boost your engagement on LinkedIn as well. When you respond to a comment, it sends a notification to the original commenter which prompts them to revisit your post. It also shows anyone else viewing the post that you're active online. Give yourself a few hours or up to a day before responding to comments (unless the conversation is a timely one) - this will help boost activity on the post after it's already been live.
4. Use Keywords on Your Profile and Posts
LinkedIn has its own micro-algorithm that the website uses when people make searches on LinkedIn. Using keywords in your personal profile, business profile, articles and posts can help LinkedIn point more people to your page. Use keywords that are relevant to your position/industry - for example "marketing coordinator" or "inbound marketing." Don't stuff your page full of these phrases, but make sure to sprinkle them naturally throughout the text.
5. Make Sure Your Bio is Optimized
Even if you're focused on growing your business page, it's critical that your personal LinkedIn page is up to snuff as well. Take a look at the personal pages of the people in your company who are most often using LinkedIn - this will likely be your CEO, CFO, sales team and marketing team. Make sure each of their profiles follow best practices for an effective LinkedIn bio:
Bios have a clear goal in mind (convey experience, attract new employees, impress clients, etc.)
Bios are written in first person, not third person
Bios are personalized
Bios are authentic
The better your personal page, the better it reflects on your company. Additionally, updating a personal page sends notifications to your connections, which may prompt them to visit your company's page after reviewing yours.
LinkedIn can be a difficult network to master, but by trying these 5 techniques you're more likely to receive engagement on this particular platform.
* * *
Free Download: The Beginner's Guide to Digital Marketing
If you want to grow, now's the time to iron out your marketing plan. To be prepared for budgeting this season, there should really be a digital strategy in place to aid your company in reaching their goals. In this guide, we're going to walk you through everything you need to create a solid marketing plan.
In this download you'll learn how to:
Set achievable goals
Find your ideal customer and create buyer personas
Align your branding and marketing
Analyze your competitors online
Measure digital marketing success
Execute effective digital marketing tactics
---
Need a new digital marketing or web design plan? We are a Minneapolis SEO, digital marketing, social media marketing, web design and HubSpot inbound marketing agency. Stop on by and get started – and while you're here, pick up a free honey stick (yes, we love our bee-related theme).