How to Write an Effective LinkedIn Bio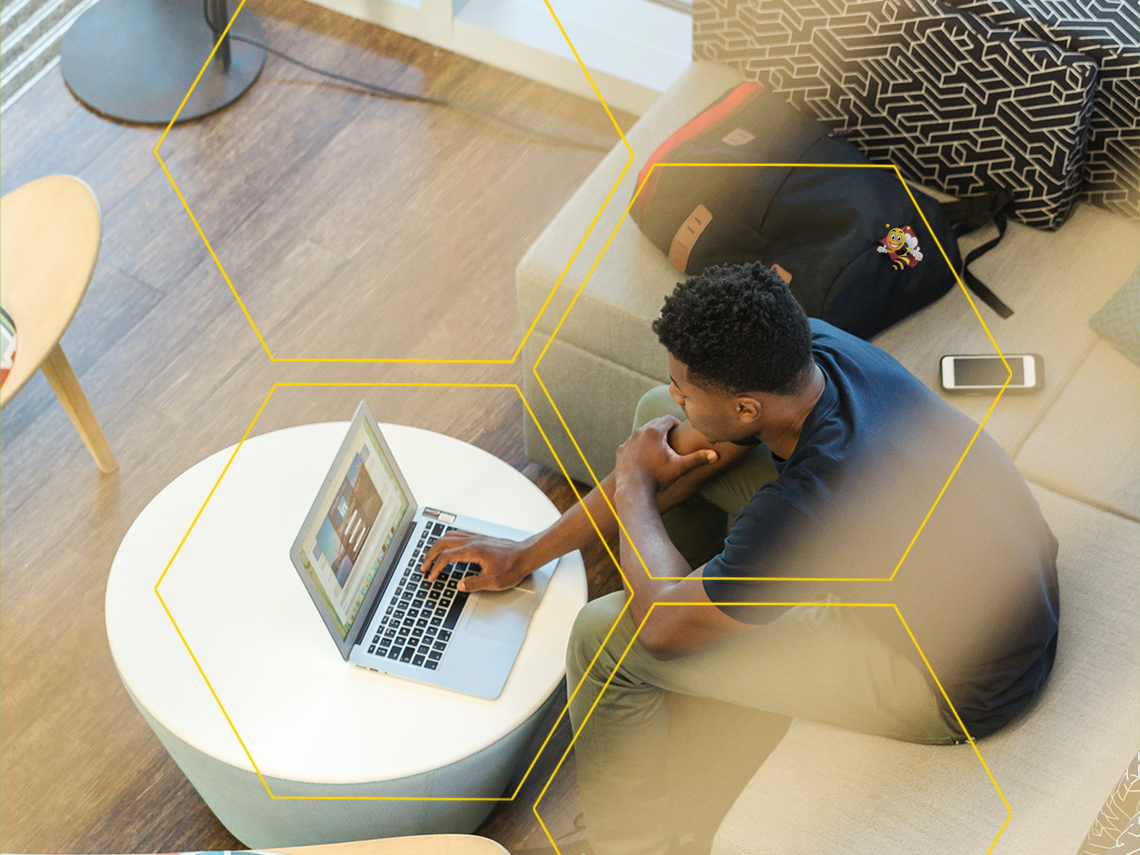 We all dread the necessary-but-boring tasks. Mowing the lawn, waiting in line at the DMV...writing your LinkedIn Bio.
You know you should write it, but it's so easy to just copy and paste your resume. I see your fingers hovering over Ctrl + C.
The beauty of a LinkedIn Bio is that it doesn't have to be perfect. Writing an effective LinkedIn Bio is a lot more painless than you think.
Before you settle on "good enough," try these LinkedIn bio writing tips.
1. Know Who You're Writing For
Before you even sit down and start typing, think about who your LinkedIn bio is for. Will you be using LinkedIn to find a new position? Are you using it to connect with thought leaders in your industry? Will you be recruiting new employees? Each of these goals attracts a different person.
Keep that person in mind while you write. For example, if you're using LinkedIn as a recruiting tool you'll want to mention that in your bio and also use your bio to explain why someone would want to come work for your company.
But let's say you want to use your LinkedIn to network instead: in that case, you might talk about what you love in your industry or share some tidbits you've learned in your bio.
And if you're job-seeking, then you'll want your bio to focus on your strengths, skill sets and personality.
By writing your bio with your intended audience in mind, you can give your bio a clear focus and direction.
2. Find LinkedIn Bios You Like
Any good writer knows the fine art of research. Before you start writing your bio, find some that inspire you. Start with some thought leaders in your industry, and branch out from there.
If you find a bio you like, think about what is that drew you in. Was it funny? Did it make you respect that person?
Whatever the reason, knowing what draws you in as a reader informs what you produce as a writer.
If you're struggling to find LinkedIn bios you want to emulate, check out this roundup from LinkedIn's Talent Blog.
3. Write in First Person, Not Third Person
One of the most common mistakes on LinkedIn is treating your bio too much like a resume. Your LinkedIn page does serve as a de facto resume, but it is still primarily a social networking site.
One of the most common ways this breaks down is in language - almost every effective LinkedIn bio is written in first person, not third person. As a quick refresher, first person is written from your perspective ("I work" and "my work") while third person is about you ("s/he works" "John Smith's work").
Writing in first person creates a much more approachable bio and shows readers that you cared enough not to just re-use your resume. Because you'll be interacting with people on LinkedIn as you, writing from a first person POV makes your engagement on LinkedIn feel more like chatting at an in-person event than a stiff email.
Instead of just copy-pasting your intro from your resume, start from scratch to create something new and authentic.
4. Be Yourself
"Be yourself" is absolutely the most important part of writing your bio, and also the hardest. The best way to be authentic is to provide actual details, not fall back on cliches. For example...
Instead of..."I'm a team player." try... "I enjoy coaching others and seeing my team members reach their full potential."
Instead of..."I have a track record of success." try... "I increased sales by 10% in my first year."
Instead of... "I have strong communication and organizational skills." try... "My favorite part of my job is meeting new people and learning new things."
Any time you catch yourself falling back on cliches, try instead to give a personal anecdote or professional win.
Another easy way to inject some life into your LinkedIn bio is to talk about what you like to do when you aren't working. The beauty of LinkedIn is that your bio doesn't have to be 100% focused on your professional life like your resume does.
5. Write How You Speak, Then Edit
Instead of falling back on resume language, write your bio like you're talking to a friendly coworker. Your bio should sound like you, not like a generic resume.
When you're first writing your bio, don't worry about the language sounding professional. Focus on getting out your words, then go back and edit.
It's very easy to tweak some phrases to sound more professional than try to inject levity back into dry language.
When you're first writing, that's the time to just let the words flow and not get bogged down in grammar. Editing later is when you want to solicit feedback from others and make sure your LinkedIn bio is clear of any typos or grammar mistakes.
With these tips in mind, you now have the power to tackle your dread and write an effective LinkedIn bio. Know your audience and goals, emulate bios you like, showcase your individuality, and write in clear, straightforward language instead of corporate-speak. This will help you create a powerful bio that makes others want to engage with you on LinkedIn.
* * *
LinkedIn Strategy Guide [Free Guide]
In this guide we will go through some simple yet effective strategies to help you get started with a new LinkedIn page or enhance your current page, from set up to small things that you can do to optimize your page to best fit your business.
The LinkedIn Strategy Guide Covers:
✓ Reaching more contacts
✓ Creating engaging content
✓ General set up
✓ Creating a logo and cover photo
✓ Hashtagging
✓ Showcase pages
✓ Building trust with your audience
✓ Additional tips to mastering LinkedIn
---
Need a new digital marketing or web design plan? We are a Minneapolis SEO, digital marketing, social media marketing, web design and HubSpot inbound marketing agency. Stop on by and get started - and while you're here, pick up a free honey stick (yes, we love our bee-related theme).