Top 5 Benefits of HubSpot Sales Pro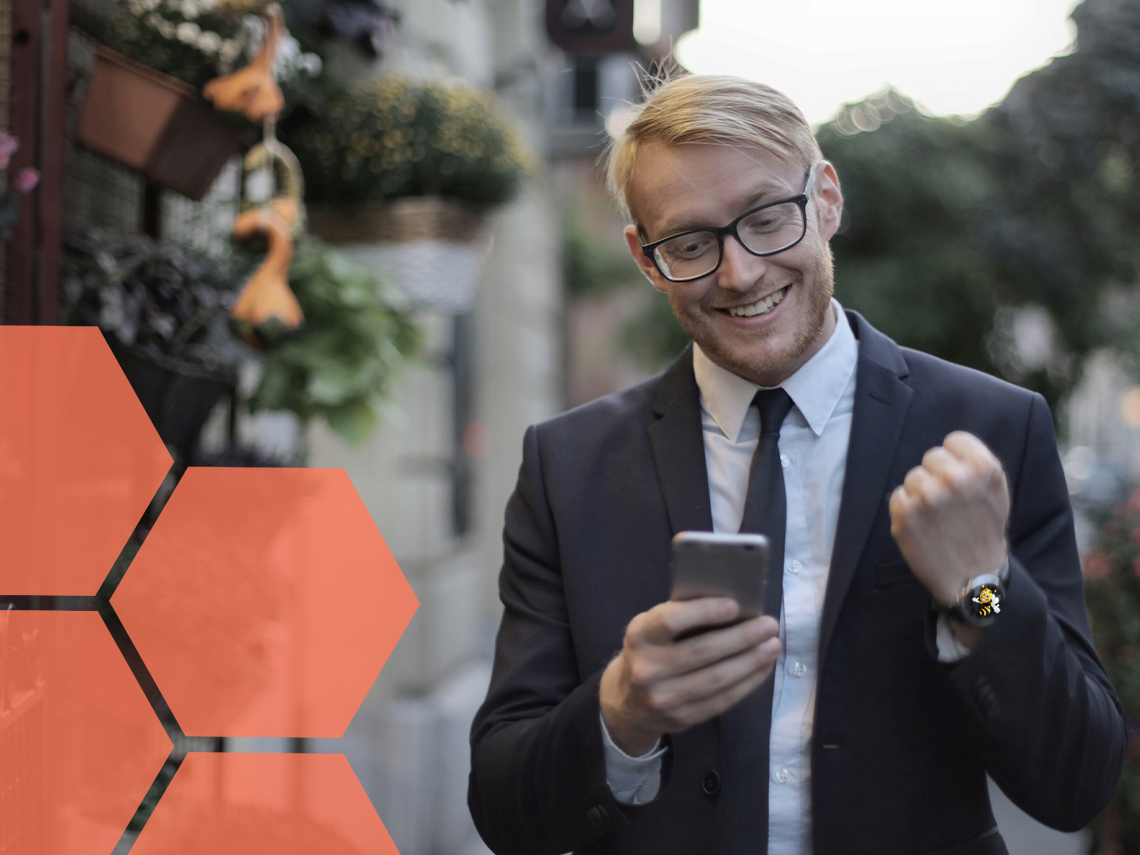 If you're reading this blog, you're likely in one of two positions: either you don't have HubSpot Sales at all and want to learn more (hey there marketers, or sales teams sick of spreadsheets!), or you currently use the Free or Starter versions of HubSpot Sales and are wondering if the upgrade is worth it.
No matter what brings you here, let's go over the basics first.
What are the HubSpot Sales Levels?
There are four levels of HubSpot Sales Hub: Free, Starter, Pro, and Enterprise. Here are the high-level differences in Free, Starter and Pro:
| | | |
| --- | --- | --- |
| Sales Free | Sales Starter | Sales Pro |
| Contact management | Everything in Free, Plus: | Everything in Free and Starter, Plus: |
| Deal pipeline | Simple automation | Deal stage, task, and lead rotation automation |
| Quotes | Goals | Sequences |
| Meeting scheduler | Conversion Routing | Teams |
| Live chat | Multiple currencies | Custom Reporting |
| Reporting dashboard | Rep productivity performance | Phone Support |
| Cost: Free (duh) | Cost: Starting at $45/mo | Cost: Starting at $450/mo |
Enterprise is designed for very large companies with large sales teams - for this blog, I'm going to leave it to the side for now and focus on Pro only. If you're curious about Enterprise, you can find more information from HubSpot.
For most businesses looking to grow leads, Pro is the best option. You can find the full list of all the bells and whistles that come with Pro on HubSpot's site. I want to answer the question "is it worth it?" If you can afford it, the answer is almost always "absolutely" - and here's why:
Benefits of HubSpot Sales Pro
1. Save Time
BizzyWeb uses Sales Pro for our BizDev. By far the feature we use the most in Sales Pro is the time-saving double-whammy of sequencing and automation. Sequences come with other versions of Sales, but are superpowered in Pro. Sequences are email templates you can use to automate follow-up to a single contact (think of it like a multi-step personal email from you to a contact). They can be used following an event, as a meeting reminder, as a check-in, and lots more - but the beauty is you just have to set it once and it applies automatically for any contact that fits the criteria.
In Pro, automation expands further into workflows, which are a more customizable cousin of sequences. Sequences are a 1-2: contact does something or hits criteria and contact gets an email. Workflows can be as long or as short as you want them to be, and also include branching pathways based on what a contact does or doesn't do, and can also include tons more options within the CRM including setting tasks, adding people to lists, notifying other teams, and much more. This allows you to create intelligently-designed follow-ups that nurture leads, and empower the sales team to focus more on helpful conversations vs. busywork.
2. Intelligent Data
Another advantage of Sales Pro is that it gives you much more insight into your contacts, leads and performance.
Tools like predictive lead scoring automatically rank leads based on criteria you decide, so your sales team doesn't need to spend extra time manually combing through bad leads to weed them out.
With Pro, you also get custom reporting. The reports that come with HubSpot by default are pretty good - but they don't cover everything, and they definitely aren't optimized for your specific business. It's easy to set up custom reports that show how many "good" leads you're getting (how many of our leads are actually in target), what they interact with before they pick up the phone and what research they do on your website. All this intelligent data makes it easier to know what content to create, how to deliver it and where to focus your efforts.
3. Better Personalization
This goes hand-in-hand with some of the intelligent data and automation tools, but it's definitely worth mentioning on its own. Sales Pro connects with all of your other HubSpot hubs and transfers data seamlessly between them. This means you can get really, really geeky with personalization.
For example, if a lead interacts with the same topic repeatedly, that gives you a foothold and fodder for communication with them. You can use automation to deliver them more resources on that topic, and then task your team to manually follow up with a phone call on that topic. It turns your website and marketing into a helpful sales concierge (sounds fancy!) instead of an annoying buzz in your prospect's inbox.
4. Resources for Your Entire Team
HubSpot free and starter are good resources to get you going, but if you use HubSpot for any extended period of time you're likely to run into limits on what you'd like to do. With Pro, you can have more team members, multiple deal pipelines, unlimited templates, automated task reminders and more call hours.
All those extra capabilities make it so that your entire sales team can use the tool, without having to worry about running into an arbitrary limit. Plus you can add more users for a small fee vs. needing to upgrade all the way up to Enterprise.
At BizzyWeb, we get a lot of value out of the increased number of call recording hours per user. This lets everyone in sales record their calls in HubSpot and save those conversations for use in onboarding and delivering better results for our clients. Recorded calls also make it easier for sales managers to keep tabs on performance, and lets everyone focus on the needs of the customer vs. scrambling to take notes.
5. Sales and Marketing Alignment
Of course, a huge benefit with Sales Pro is how it seamlessly integrates with other HubSpot tools. If you have CMS (website builder), marketing, service and/or operations Hub as well, they all flow data together. No lost data or efforts - it's all in one spot.
Plus, because HubSpot is accessible to everyone, Marketing can see the same data as sales, greatly reducing the number of "so where's this at?" questions. You can also set permissions levels by activity and tool, so if your sales team needs reports in a very specific format, they can get view-only access so they get the data they need without inadvertently deleting something vital to marketing.
If you're on the fence about using HubSpot Pro - it's worth a conversation to see what you might get from the upgrade. It helps grow revenue over time with intelligent, useful and effective tools. When Sales doesn't have to waste extra time on repetitive, easily-automated tasks, they can focus their time on making better connections with prospects. And with HubSpot Sales Pro - they'll have the data and tools they need to do just that.
Get the Most out of HubSpot Pro with a HubSpot Partner Agency
HubSpot is incredibly powerful and can boost your team's productivity to help you sell more. But all that power comes with a learning curve. Often the easiest way to get your team on board is to partner with someone who knows the software in and out, and can save you weeks or months of time in getting up to speed, while avoiding common mistakes. As a Platinum HubSpot partner, BizzyWeb can help you with Onboarding, Inbound Marketing, Service and CRM optimization.
Onboarding Programs for New HubSpot Users
Our onboarding programs are customized for you, based on your business, processes and goals

Full onboarding for all Hubs (Sales, Marketing, Service, CMS, Ops)

Personalized, custom training

First-tier HubSpot tech support offered at no charge after onboarding
Fix-It Programs for Current HubSpot Users
Thorough examination of current HubSpot Hub(s)
Clean-up of data and contacts
Creation of lists, workflows and sequences as needed
Identify opportunities for integration
Help you get the most out of your HubSpot account
---
BizzyWeb is a Minneapolis-based digital marketing and web design agency that helps companies get the high-quality leads they need to grow and thrive. Our tactics include inbound marketing, SEO, advertising, web design, content creation and sales automation. We are an accredited HubSpot Platinum Partner and we offer full-service HubSpot onboarding, enablement and strategy for new and current users.