10 Common HubSpot Implementation Mistakes New Users Make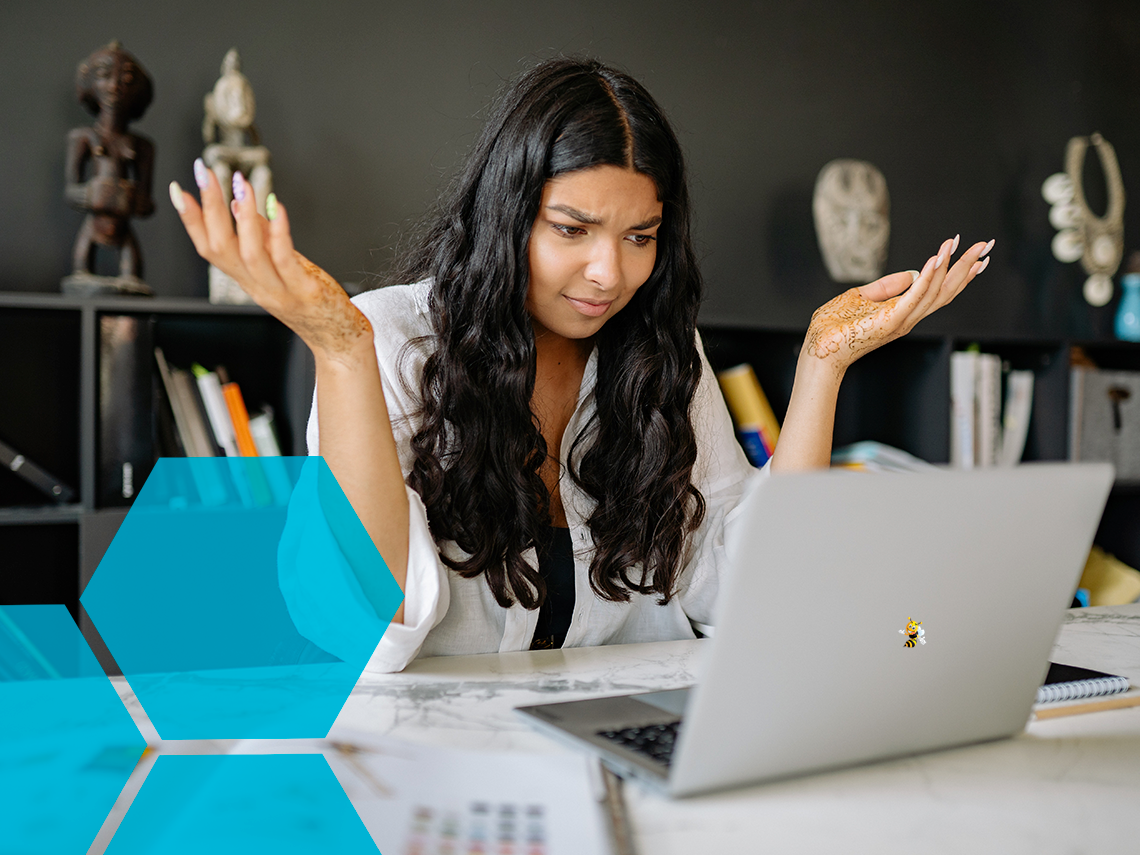 HubSpot is an incredibly complex tool. This is both a good thing and a bad thing. Good because everything is in one place. Bad because it's easy to make a mess.
The key to HubSpot success is starting with a clean slate, but that's often easier said than done. There are several common mistakes that new users make when implementing HubSpot that create problems down the line. Whether you're a current HubSpot user running into issues or a new user getting ready to start the implementation process, this article will break down the common points of friction in the implementation process. Review these, and create a plan with your teams to avoid running into them.
10 Common HubSpot Implementation Mistakes New Users Make
1. Not Defining Sales Processes
By default, HubSpot comes built with a standardized sales process that follows a contact from lead to customer (or lost deal).
However, this may not actually be reflective of your company's sales process. When it's not, you frequently run into issues with task assignment, reporting, and follow-up.
➤ HS Tutorial: The Ultimate Guide to Creating a Sales Process

➤ HS Tutorial: How to Design Your Sales Process in HubSpot CRM
2. Ignoring Lifecycle Stages
Lifecycle stages are critical to be able to correctly track your conversions, leads, and revenue. Like with sales process, HubSpot comes with default lifecycle stages to match a standard buyer's journey. In most cases these are relevant for your business, but you should still review them to ensure they are accurate. Beyond that, you need to make sure you're actually updating your contacts information as they progress through the journey - you can do this manually and also using workflows based on actions taken.
Solution: Define your buyer's journey and ensure the lifecycle stages in Hubspot match. Create a plan for updating stages as contacts progress through the stages.
➤ HS Tutorial: Create and Customize Lifecycle Stages
➤ HS Tutorial: Use Lifecycle Stages
➤ HS Tutorial: Update the Lifecycle Stage of Contacts or Companies in Bulk
3. Properties and Objects are Misaligned
Properties in HubSpot are specific definitions of data that are organized under objects. Default objects are contacts, companies, deals, and tickets. Properties are categories of data - examples include First Name, Address, email address, industry. By far one of the most common mistakes new HubSpot users make is associating a property with the wrong object. For example: capturing the property First Name under the companies object, when it should be under the contacts object.
Solution: Review all properties and objects in the CRM to ensure data is captured in the correct place.
➤ HS Tutorial: Create and Edit Properties
➤ HS Tutorial: Manage Your CRM Database
➤ HS Tutorial: Associate Records
4. Duplicate Properties
This is by far the most common mistake that new HubSpot users make. It's very easy to accidentally create duplicate properties during the implementation process. For example, you might have a company property called Business Location and another company property called Location. These two properties are actually capturing the exact same data, but because they have different names HubSpot's CRM will view them as two separate properties. This duplicate data clogs up your system and makes it hard for your teams to use.
Solution: Review all properties and objects in the CRM to remove duplicates. Document this somewhere your whole team can access so they follow the right process when importing data.
➤ HS Tutorial: Create and Edit Properties
➤ HS Tutorial: The Ultimate Guide to Your New De-duplication Tool in HubSpot
5. Duplicate Form Fields
Similar to duplicate properties (and often the source) is creating duplicate form fields for each new form that mean the same thing instead of using existing fields or updating terminology. When creating forms in HubSpot, you should always search for existing fields before creating new ones - for example, searching for City before creating a new City field.
Remember - you can change the label on a field just in the form, not in the database. so a field could be "Comments" in the database, but say "How could we help you today?" or "Tell us how we did" depending on the form.
➤ HS Tutorial: Edit Your Form Fields
➤ HS Resource: Forms FAQ


6. Not Customizing Views
This is something that's often overlooked in the implementation process, but something that makes it so much easier for your teams. There are several areas in HubSpot where you can customize what information is displayed and in what order. For example, when you view specific clients or companies in HubSpot, by default an about section on the left will display key information for that contact/business. Take the time to select what information displays and in what order to make it easiest for your teams to pull the critical information they need at a glance - like phone numbers, lifecycle stage, etc.
Solution: Create custom views in HubSpot.
➤ HS Tutorial: Select Properties to Show in the About Section on a Record
➤ HS Tutorial: View and Filter Records
7. Not Using the Reporting Tools
The reporting feature is a powerful tool for many aspects throughout HubSpot and across the various Hubs. However, it's often one that's ignored. Reports not only show you important information about leads, but they also give you insights on marketing, sales, service - really, every aspect of your business.
Solution: Regularly view reports and create custom reports as needed.
➤ HS Tutorial: Create Reports With the Custom Report Builder
➤ HS Course: Free Reporting Certification
➤ HS Resource: All Reporting Articles in Knowledge Base
8. Never Using Campaigns
The campaigns tool in HubSpot allows you to group all your marketing efforts under specific umbrellas. This makes it much, much easier to get accurate and specific data out of HubSpot. However, many new HubSpot users don't set up campaigns at all and just lump all of their marketing into one place. Creating campaigns for specific initiatives allows you to pull data for those specific efforts. Additionally, it makes it a lot easier to delete or archive assets in the future when they're no longer relevant.
Solution: Create campaigns for specific initiatives and assign content assets to them.
➤ HS Tutorial: Create Campaigns
9. Not Using Social Media Features
Because HubSpot is so dense, it can be easy to overlook the features at your disposal. Social media is one such area that often is forgotten. You can connect your social media profiles to automatically promote blogs as their posted, bulk schedule posts, and monitor your social media activity.
Solution: Connect social media accounts to HubSpot to unlock social tools.
➤ HS Tutorial: Connect Your Social Media Accounts to HubSpot
➤ HS Tutorial: Create and Publish Social Posts
10. No Clear Process Documentation
As I've covered throughout this article, duplication is an easy problem to run into in HubSpot. One of the root causes is having various users in the system without process documentation. It's understandable that each person on your team would use slightly different naming conventions or create duplicate properties - if you don't have a place where process is clearly laid out, then each person is going to use the system differently.
Solution: Create internal documentation for naming conventions, sales processes, lifecycle stages, and all other custom properties and objects within HubSpot that any team member can reference.
Get the Most Out of HubSpot
HubSpot is a significant investment. If not implemented and used properly, you're not getting the most out of this powerful tool. You can go it alone, but working with a HubSpot partner agency means that you don't need to become an expert in HubSpot to get up and running.
As a Platinum HubSpot partner we can assist you with Onboarding, Inbound Marketing, Service and CRM.
Onboarding Programs for New HubSpot Users
Customized for you, based on your business, processes and goals

Full onboarding offerings for all Hubs

Personalized, custom training

First-tier tech support offered at no charge after onboarding
Fix-It Programs for Current HubSpot Users
A thorough examination of current HubSpot Hub(s)
Clean-up of data and contacts
Creation of lists, workflows and sequences as needed
Identify opportunities for integration
Help you get the most out of your HubSpot account
* * *
Free Download: CRM Data Clean Up Checklist

A neglected Customer Relationship Management (CRM) system can be paralyzing for marketing, sales and services teams. Figuring out how to actually make sense of your database is a time-consuming and expensive task. To make it easier for you, we've created this simple data clean-up checklist that walks you through data clean-up step by step.
What Does This Checklist Cover?

✓ How to analyze your data
✓ How to clean up your fields
✓ How to clean up your data
✓ How to re-organize your lead sources and lists
✓ How to create reporting that matters
✓ How to re-organize your lead sources and lists
✓ How to formulate and stick to a standard process
✓ How to look for duplicates and bad data
✓ How to re-import and organize your contacts
---
Need a new digital marketing or web design plan? We are a Minneapolis SEO, digital marketing, social media marketing, web design and HubSpot inbound marketing agency. Stop on by and get started - and while you're here, pick up a free honey stick (yes, we love our bee-related theme).