How to Tell if a WordPress Plugin is Safe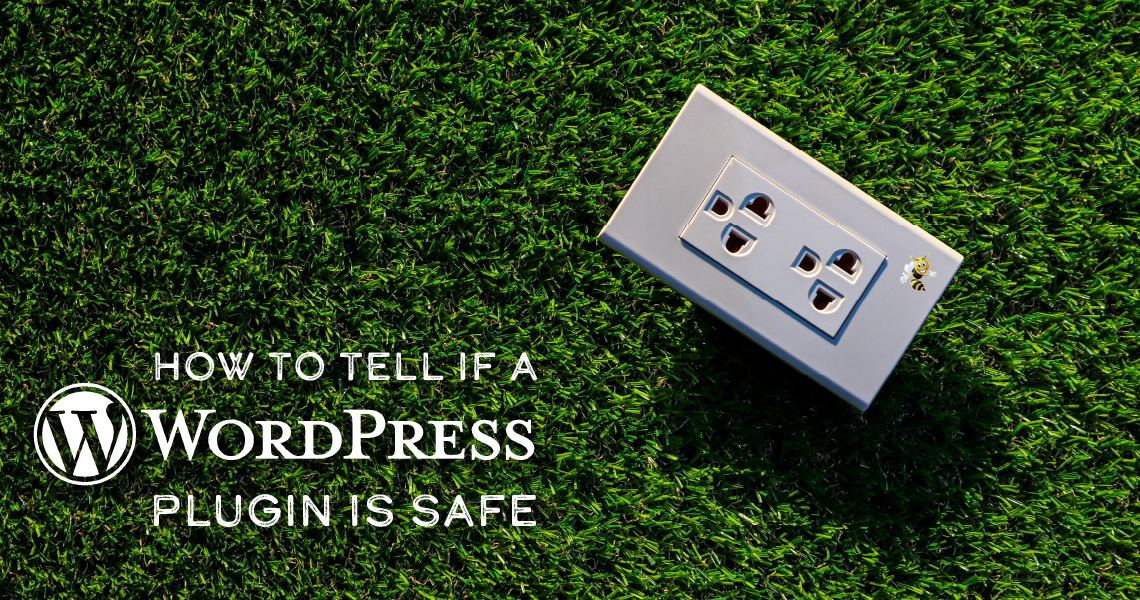 WordPress is the most popular online publishing platform because of its adaptability and convenience. One of the key reasons why WordPress is so adaptable is that you can use plugins that allows your website to achieve certain functions. This can be anything from sliders to forms to e-Commerce - the possibilities (and plugins) are endless. However, it's also risky to install plugins because this is a common way that hackers exploit a website.
But how can you tell which plugins are safe to install? How do you know which plugins offer a quality solution to best fit your needs? And, will they work with your existing site? When considering a plugin, follow these guidelines to research and select which plugins are right for you.
What is the Source?
Before you add any plugin to your site, do your research. When looking for plugins, it's best to stick to reputable websites where plugins are reviewed before they're made publicly available. Some websites to use are:
Even though these websites have some oversight, it's important to be critical. All of these websites rely on developers uploading their own plugins. The reputation of the plugin's developer will also help in determining plugin safety and can be assessed in a couple ways. First, the developer's website and contact information should be up to date and support should be easily available. Beware of plugins and developers with no search results on Google or a poor user rating on any of the above sites.
How Old is the Plugin?
The age of a plugin is important for a few reasons. Too old and it may no longer be updated, but too new and it may be untested. Consider the age of any plugin before choosing it, as this may sway your decision before installation. Ideally, look for a plugin that's at least 6 months old. If it's more than a year old, check to make sure it's been regularly updated since its release. You'll want to avoid old plugins that haven't been touched by the developers in months.
Finally, check the active installations in the plugin information. This is helpful because it shows how many users have it installed now versus total downloads. If almost every download was from over a year ago, that's a sign that the plugin is out of date.
Is the Plugin Compatible with Your Website?
Compatibility is of paramount importance so that any enhancement doesn't break your site. The WordPress version requirements are listed with the plugin details. However, there is more to compatibility than just within your CMS.
Sometimes compatibility issues arise with updates, check for frequent updates and available support before choosing a plugin. This is just one more reason to research the frequency of updates and support available.
To ensure compatibility and correct installation, you should have your web hosting provider install any WordPress plugins.
One of the greatest features of WordPress is the depth of plugins available. To fully benefit from this valuable resource, research any potential additions and perform regular maintenance on both your website and any plugins you have installed. Review performance to ensure each plugin is doing what it is supposed to do. And, if a plugin stops providing a quality enhancement to your site, find one that will work better for you.
* * *
You have a great site, now put it on the right servers to make it perform like it should.
Web hosting is one of the most important, yet sometimes misunderstood, parts of building an effective website. You need a site that is blazing fast, secure, reliable, and supported by real, live people who understand your business. That's where BizzyHosting shines.
BizzyHosting is available to anyone who needs a home for their WordPress website, regardless of if we designed it or not.
---
Need a new digital marketing or web design plan? We are a Minneapolis SEO, digital marketing, social media marketing, web design and HubSpot inbound marketing agency. Stop on by and get started – and while you're here, pick up a free honey stick (yes, we love our bee-related theme).