The Anatomy of a Successful Email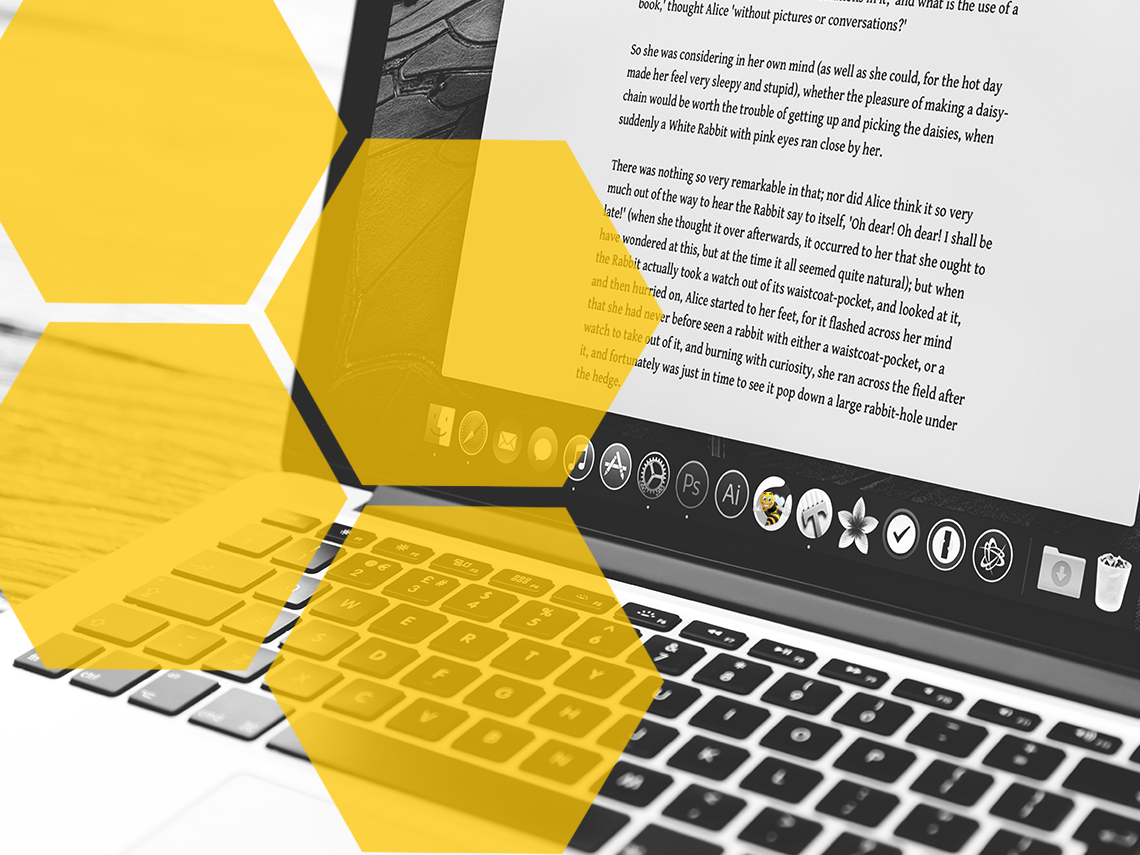 What makes an email "successful?" What gets your audience to take action? What gets them to click? What creates an impression in their mind? That's what we'll look at in this blog.
For our purposes today, I'm defining "successful" as achieving one of the below:
Open Rate above industry averages
Click Rate above industry averages
The main goal of the email was achieved (driving people back to the website, getting them to make a purchase, getting sign-ups for an event, etc.)
What success looks to you will depend on what you want your email to do, but there are certain things that every successful email shares.
1. Compelling Subject Line
How many emails do you receive a day? The average person sends and receives 122 emails a day, according to a study by The Radicati Group. With all that noise, it's important to stand out. But how? When in doubt, one of the easiest ways is to practice the 2-2-2 Rule: it takes two seconds to capture readers' attention, the first two words are the most important and you want to inspire action today.
Another way to capture attention is to play with humor. Try creating a subject line that makes your readers chuckle - and want to know more.

Creating a compelling subject line is a whole art of itself - check out this blog post from HubSpot for even more tips: 19 Tips to Write Catchy Email Subject Lines [+ Examples]
2. Clear Action
Before you start typing, ask yourself: what is the action I want my readers to take? Depending on your email this could be event sign-ups, product purchases, visitors to the website or even gaining more followers on Facebook. Even a routine newsletter email should have a clear focus. Here at BizzyWeb our monthly newsletter has two goals: increase event sign-ups and send people back to our blog. When you have a clear goal in mind, craft your email toward that goal. It should be obvious to your readers what they should do with the following:
Buttons or links that stand out visually from the rest of the email
Action-oriented language like "Register Now" or "Book an Appointment"
Content in the email that supports your goals (e.g., if you want them to register for a webinar, what is the name of the webinar, who is hosting it, when is it, what is it about, etc.)


3. Obvious Branding
There should be no doubt that your email is indeed coming from you. Your email should visually look like your website.

"Branding" sounds like an in-depth process, but with a tool like Constant Contact or HubSpot it's very simple. Every single email that you send out needs to:
Come from an immediately recognizable address (e.g., "dave.meyer@bizzyweb.com" or "events@bizzyweb.com")
Include your company's logo at the top of the email
Use your company's colors (and ideally match your website)
Include your company's address at the very bottom
That's it! You can still party like it's 1999, but your emails shouldn't look like they're straight out of 1999.
4. Mobile Ready
Are your emails still using tables or multiple columns? It's beyond time to stop. Many users are reading emails mobile-first now, without every checking on their desktop computer. Your emails need to look great in both devices.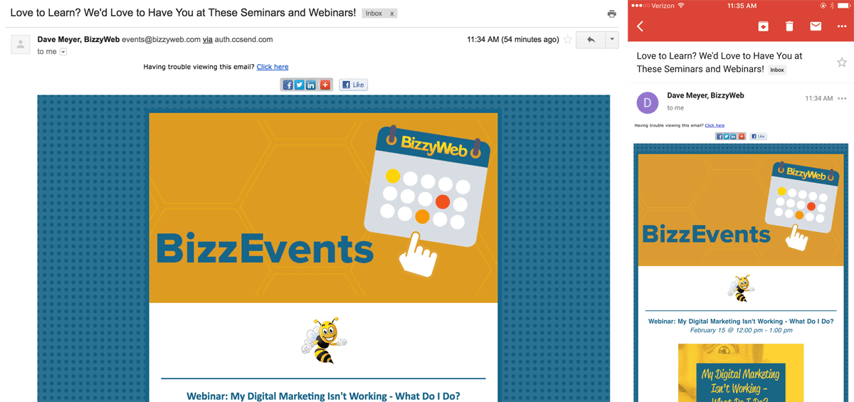 If you want to reach your entire audience, your emails should look just as good on a mobile device as they do on desktop. By far the easiest way to make sure your emails look good on mobile is to use a tool like Constant Contact or Hubspot to create emails in a mobile-responsive template. Generally, for emails to look good on mobile they should be one column and use larger text (at least 15pt font).
Following these email tips will help you to create successful emails your customers want to engage with.
* * *
Free Download: The Beginner's Guide to Digital Marketing
If you want to grow in 2021, now's the time to iron out your marketing plan. To be prepared for budgeting this season, there should really be a digital strategy in place to aid your company in reaching their goals. In this guide, we're going to walk you through everything you need to create a solid marketing plan.
In this download you'll learn how to:
Set achievable goals
Find your ideal customer and create buyer personas
Align your branding and marketing
Analyze your competitors online
Measure digital marketing success
Execute effective digital marketing tactics


---
Need a new digital marketing or web design plan? We are a Minneapolis SEO, digital marketing, social media marketing, web design and HubSpot inbound marketing agency. Stop on by and get started – and while you're here, pick up a free honey stick (yes, we love our bee-related theme).