The Ultimate Guide to Hosting a Webinar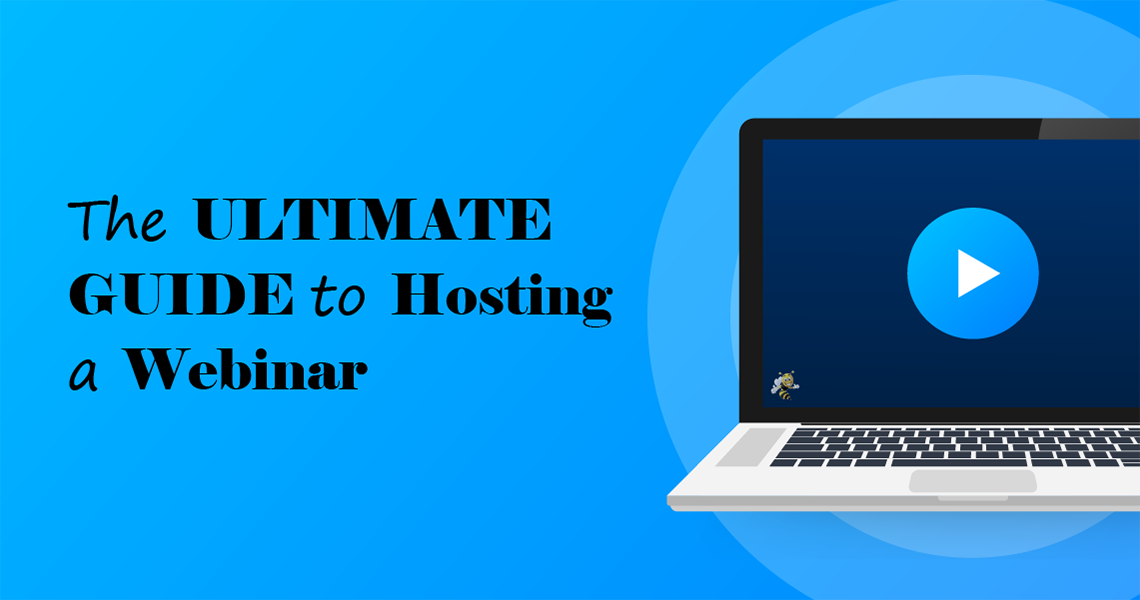 It seems like no matter where you look, someone is giving a webinar on something. From digital marketing to Hygge, there's a webinar for everything. If you want to try your hand at hosting a webinar, this guide is everything you need to start presenting.
Choose Your Subject
Before you start, it's important that you create your webinar with the mindset of providing useful information for your audience, not just generating leads. Generating leads should be the by-product of your webinar, not your main motivation. Simply put: if your webinar is hollow and an obvious marketing ploy, why would people want to attend? Watching a webinar is a significant time investment for your audience, so make sure you choose a subject that is of interest to them and that will genuinely be useful.
When choosing a subject, it's also important to consider the breadth and depth available. WordStream recommends some good and not-so-good fits for a webinar.
Good Webinar Topics
A detailed examination of a niche topic from a fresh angle
A panel discussion of a timely, news-based issue in your industry
A thorough, example-driven "how-to" tutorial
An adaptation of a presentation from a conference speaking engagement
An interview with an industry thought leader


Not-So-Good Webinar Topics
A minor product release or update
A news-based webinar with little or no new information/opinion
A broad, "content thin" webinar on a general topic
A webinar focusing on a tired idea or concept (e.g. "content is king")
A straight-up sales deck/product pitch
A good place to start is by considering your own skills and knowledge - what topics are you interested in? What niches are there within that topic?
Once you've settled on your topic, you'll want to write a script and create a slide deck. If you're worried about coming off stilted, your script can be as light as bullet points. Having a script will keep you on topic and give your webinar focus. Your slide deck can be made using PowerPoint and doesn't have to be complicated - design it like you would if you were presenting live to a room.
Decide Where to Host Your Webinar
There's an almost unlimited shortage of video hosting options at your disposal. When deciding where to host, consider the following:
Where does your audience spend their time online?
Do you want your webinar open for anyone to see, or do you want someone to register before they can see your webinar?
Do you want to be able to answer questions during the webinar?
How easy is it to record and download the webinar after its live?
Are you planning on putting the webinar on your website?
Are you going to be hosting webinars regularly, or only 1-2 a year?
How tech-savvy is your audience?
Do you want to be able to share your screen?
How many attendees will there be?
Consider your answers to those questions as you run through each hosting site, and whether their functionality aligns with what you're after.
Free Hosting Options:
Facebook Live
YouTube Live
Zoom (paid options available as well)
Paid Hosting Options:
Promote Your Webinar
There's little point to spending time planning a webinar if no one will ever see it. If you want to take registrations for your webinar, you'll need to create a landing page first or use an online event tool. This should be your first step. You'll need to point people to your landing or event page before they can attend your webinar.
If you're using a tool like Facebook or YouTube and don't want to make people register that's fine too - but consider creating a blog post or event on your website for it, so you have a page to send people for more information about the upcoming webinar.
How to promote your webinar:
Create a graphic for your webinar that can be used to promote it and as a thumbnail. If you're using Facebook or YouTube and not creating a page for it on your website, include the webinar title, date, time and URL in the image.
Send email(s) to your current customers with a link to the invite.
Promote it through social media channels.
Run online advertisements for your webinar.
If you're featuring thought leaders in your webinar, make sure they promote it as well to their networks.
You should start promoting your webinar at least a week before you plan to go live. This gives people enough time to be interested, but is close enough that they won't forget about it. You can start promoting your webinar sooner of course, but ramp up your promotions the week before.
Do a Dry Run, Then Host Your Webinar
A dry run is absolutely critical before you launch into the real webinar. No matter what tools you use, the universal law of recording video is that something will go wrong or be unexpected. This is also when you'll want to hash out the technical side. Get the following ready:
Microphone - You'll want to use a cabled microphone or land line phone. Built-in microphones are often faulty and deliver poor audio.
Camera - If you plan on mostly focusing on your slide deck, your computer or phone's camera should work fine, but using a DSLR camera will deliver better quality.
Clean studio space - Clear your space of clutter and ensure the lighting is sufficient. If you're presenting from an office, make sure your phone is turned off and that you disable notifications on your computer.
An assistant - Trying to broadcast alone is tough. Having someone with you who can help with technical issues and moderate comments allows you to stay focused on delivering the webinar.
Water - Talking to a camera can leave you parched, so make sure to stay hydrated.
Once you've tried it at least once, you're ready to launch your live webinar.
Follow Up
Your work isn't done when your webinar ends. If you're able, it's a fantastic idea to make your recording available online after the webinar. Some tools will allow you to do this within their software, but you can also download the video footage and upload it to a YouTube channel to give it a permanent home.
If people registered for your webinar or you collected email addresses, send them a follow-up email thanking them for attending. You can also send an email to those who registered but were unable to attend, and include a link to the recording of your webinar.
Hosting a webinar is challenging, but rewarding. The keys to a successful webinar are planning and practicing. With this guide, you can begin your webinar journey. For more webinar tips and examples, check out our BizzyWebinars, hosted every month.
* * *
How's Your Digital Marketing Strategy For 2020?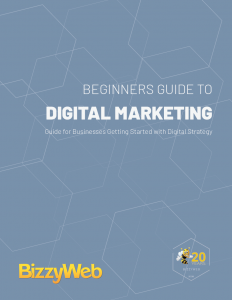 In this guide, we're going to walk you through the easy-access ways to get started – from making the most of search engines to buying your first online ads. All the channels will be familiar to you – Facebook, Twitter, Google, email and your own website – but we'll give you the steps you need to feel confident you're testing and investing in the way that's right for you and the growth of your business.
Download the guide and you'll also get a BONUS offer.
20% OFF YOUR 2020 MARKETING STRATEGY!
---
Need a new digital marketing or web design plan? We are a Minneapolis SEO, digital marketing, social media marketing, web design and HubSpot inbound marketing agency. Stop on by and get started - and while you're here, pick up a free honey stick (yes, we love our bee-related theme).